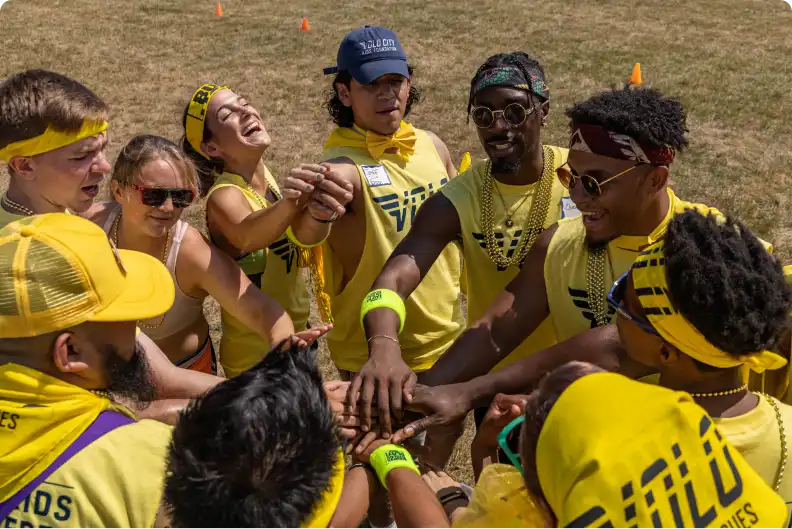 Meet Friends
We can't think of a better way to meet and spend time with friends than on the field. Whether you're new to town and looking to make new connections or want to have fun with your friends, playing with Volo offers endless opportunities to be part of the best socially active community. Our hosts look forward to welcoming you.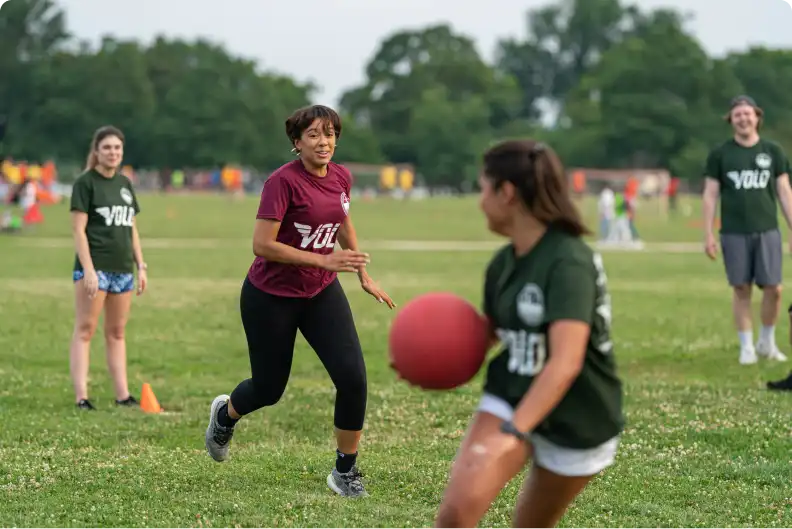 Play Sports
Volo offers a wide variety of social sports, from the classics like kickball and softball, to the social like cornhole and skeeball. Stick to your favorites or try something new. Volo offers the best venues and play experience with dedicated referees and hosts, uniforms and equipment so that you can focus on playing.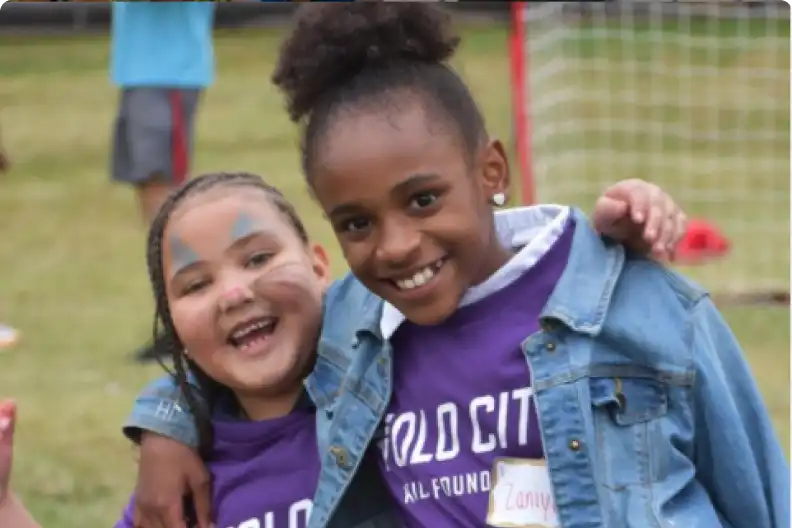 Give Back
When you play with Volo you support our mission to build communities of active, resilient, and confident kids. A portion of our proceeds supports free sports programming for kids through the Volo Kids Foundation. You can amplify your support by volunteering your time, which also earns you free league play.
At Volo, we are passionate about BUILDING COMMUNITY by creating free youth programs through adult sports.
WAYS TO PLAY WITH US
As a Player
Join one of our many leagues as a free agent, with friends or as a team in any of our 9 Volo cities or pick and choose from a variety of single-play options like drop-ins, pickups, practices and classes.
As a Volunteer
Give back by signing up as a coach with the Volo Kids Foundation to help us build communities of active, resilient and confident kids. If you don't have time to coach, donations are always helpful.
As a Volo Pass Member
Play anytime and anywhere with unlimited sports on demand in any of our locations around the country for one low monthly fee. Volo Pass is the most flexible and convenient way to stay social and active.
Play It Forward
The Volo Kids Foundation
Our Foundation was established in 2015 in Baltimore in order to support the communities we played in. Volo Kids is on a mission to build communities of active, resilient, and confident kids. Over the last 7 years, we have been able to provide over 11,000 kids across 7 cities nationwide with free, quality youth sports programming. Since the COVID-19 pandemic, we now also offer virtual programming to keep kids active both on and off the field.
We believe in creating a community that supports each other. Every purchase at Volo Sports, Volo Pass, or Volo Virtual supports The Volo Kids Foundation with part of the proceeds going toward funding our youth programs. Those who volunteer with the Foundation can receive free Volo Sport leagues or Volo Pass subscriptions.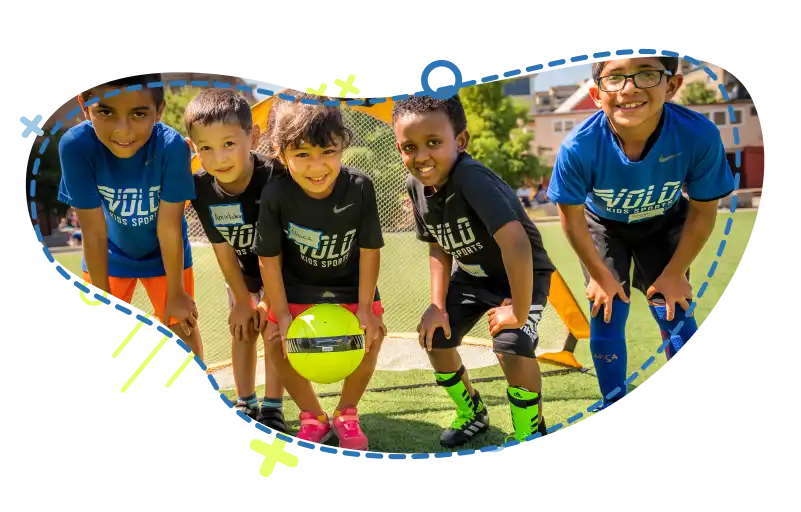 Get the Volo App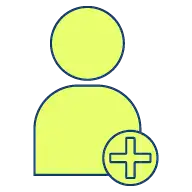 Sign up to play
Discover what practices, events, and leagues we have available and sign up directly in the app to reserve your spot.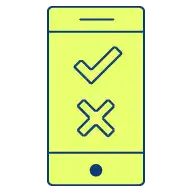 RSVP for activities
Let your team know if you are coming to tonight's league to avoid a forfeit.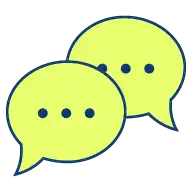 Chat with your team
Talk to your teammates in preparation for your league without having to provide your personal information, until you're ready.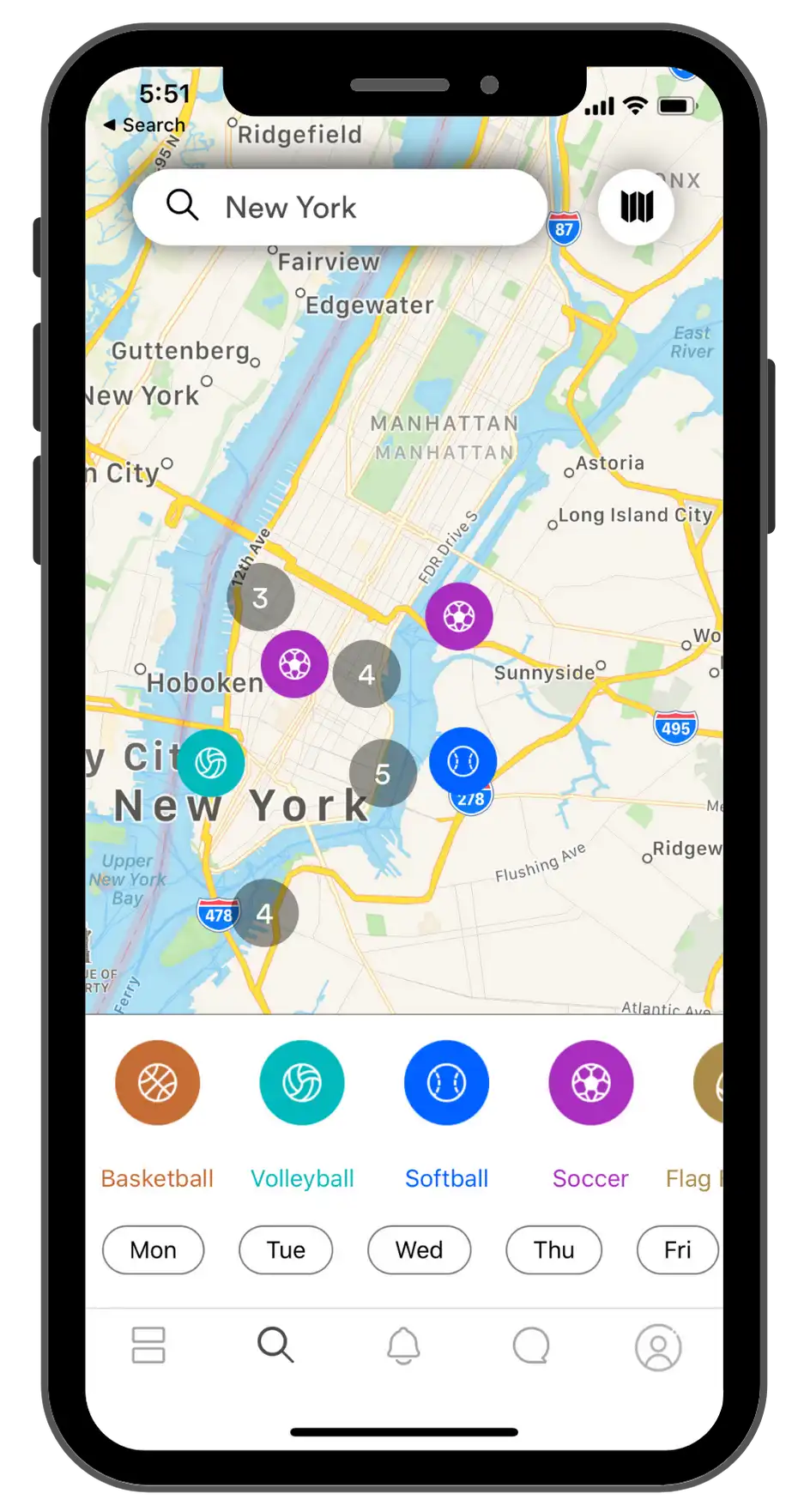 Explore Membership