SUMMER LEAGUES NOW OPEN

Play in Baltimore's best social sports league this Summer – beach volleyball, kickball, outdoor pickleball, softball & more! Join as a team, small group of friends, or solo! When you play with Volo, a portion of your registrations go toward funding free sports programs for youth all across Baltimore.

Softball Registration Ends Thursday June 8th

SUMMER LEAGUES NOW OPEN

Play in Baltimore's best social sports league this Summer – beach volleyball, kickball, outdoor pickleball, softball & more! Join as a team, small group of friends, or solo! When you play with Volo, a portion of your registrations go toward funding free sports programs for youth all across Baltimore.

Softball Registration Ends Thursday June 8th
1 of 3
Why Should I Play?
Volo sports leagues are a fun way to get active and get social. You can build your squad, meet your next ex (or the love of your life), and get your sweat on.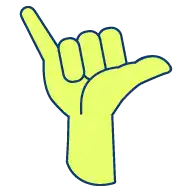 Hang out with old friends
Looking for ways to hang out with your friends? Leagues are an easy way to catch up once a week without having to make plans.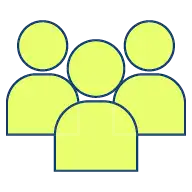 Meet new people
New to town? Looking to expand your existing group? At leagues, you get to know different teams every week, but can still meet up at the bar after your game with everyone.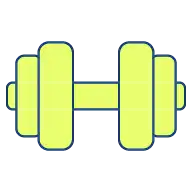 Work out
Trying to exercise, but need the competition to drive you? Our leagues range in competitiveness, so find the right intensity for your goals.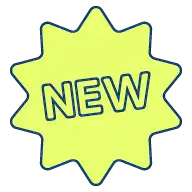 Try a new sport
Don't want to invest in a sport you're not sure you will like? We provide the location and the equipment - you just have to show up.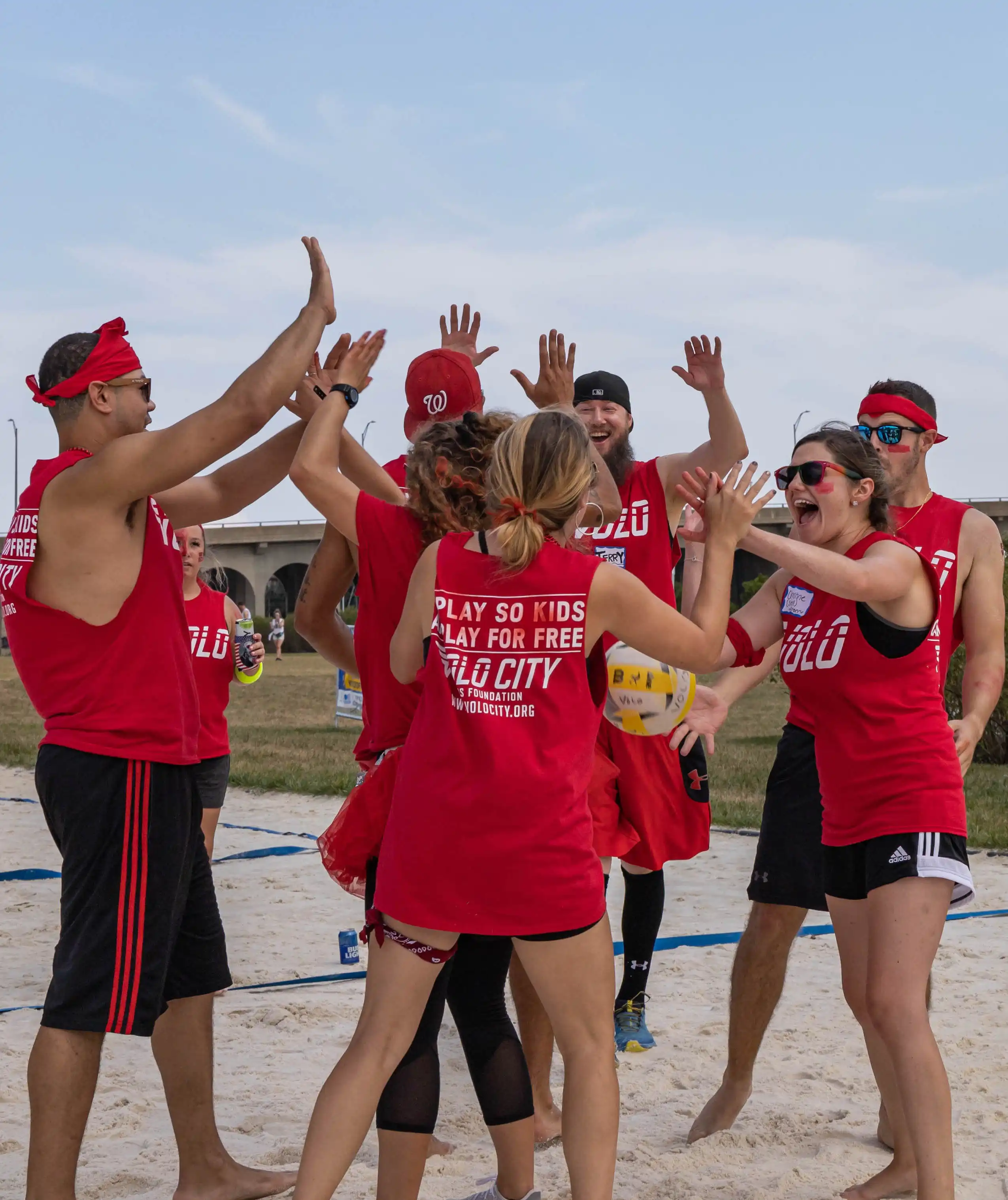 Upcoming Events in Baltimore
Signing Up For Leagues
Want to sign up with a group? Or perhaps, you're looking for a way to meet new people in Baltimore? We make it simple for whatever you're looking for.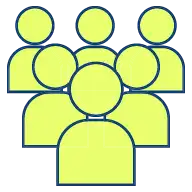 Team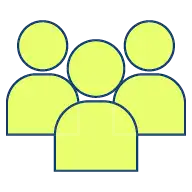 Small Group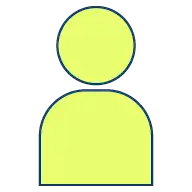 Individual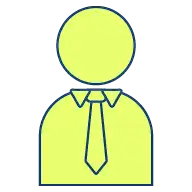 Corporate
Team
Know that you're going to fill your roster? Sign up as a team, and all of your friends can play together by joining your team. Consider the pre-paid option, if you plan to pay for the whole team, or have everyone sign up and pay directly for their individual registration.
For roster minimum requirements to have a complete team, check out your league's details page.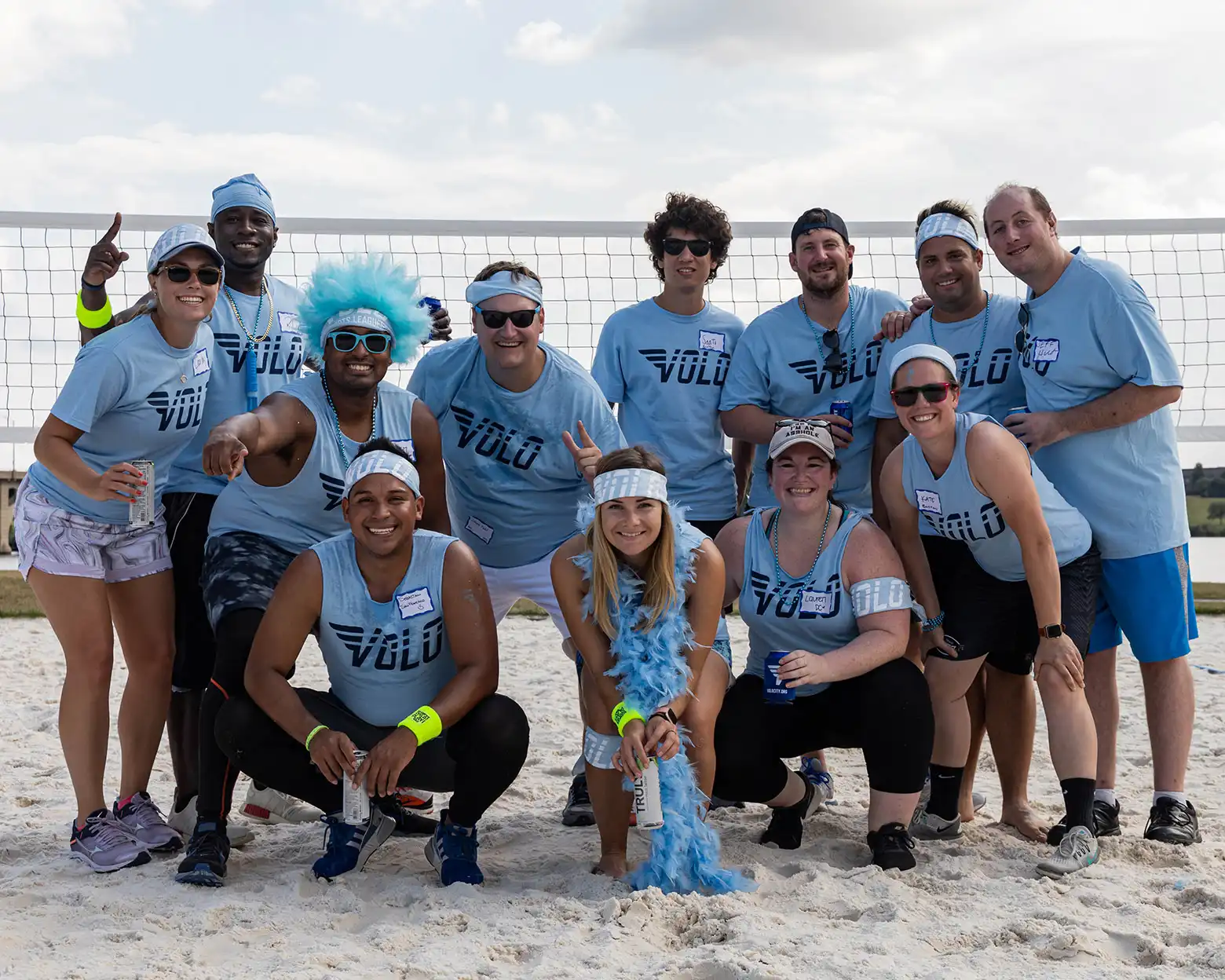 Play It Forward
The Volo Kids Foundation
Our Foundation was established in 2015 in Baltimore in order to support the communities we played in. Volo Kids is on a mission to build communities of active, resilient, and confident kids. Over the last 7 years, we have been able to provide over 11,000 kids across 7 cities nationwide with free, quality youth sports programming. Since the COVID-19 pandemic, we now also offer virtual programming to keep kids active both on and off the field.
We believe in creating a community that supports each other. Every purchase at Volo Sports, Volo Pass, or Volo Virtual supports The Volo Kids Foundation with part of the proceeds going toward funding our youth programs. Those who volunteer with the Foundation can receive free Volo Sport leagues or Volo Pass subscriptions.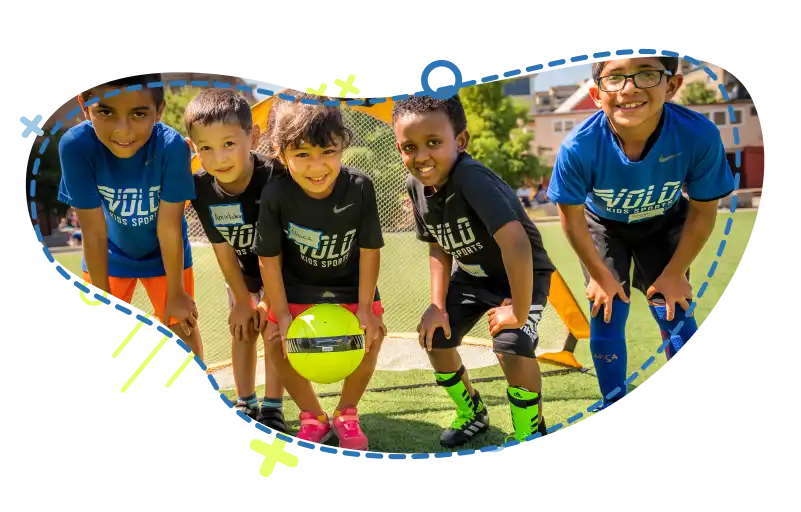 League Player Perks
Why is Volo better than other sports leagues?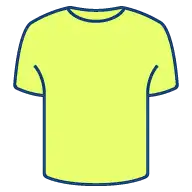 Team T-shirts
You show up. We provide the uniform. Every team is provided with a t-shirt on the first night of the league, so your team can look the part from Day 1.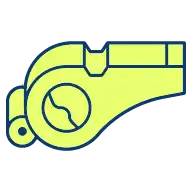 Trained Referees
To make your experience better, we provide referees, so you don't have to stay for someone else's game. Spend more time with your friends!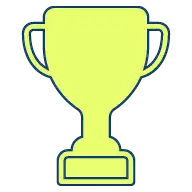 League Prizes
When you win your league, your team will win a prize for the season. Season prizes vary by city, league, and location.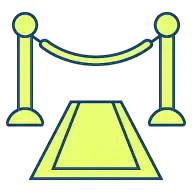 Presale Access
As a valued customer of Volo, we will give you first access and early bird prices to upcoming events and leagues.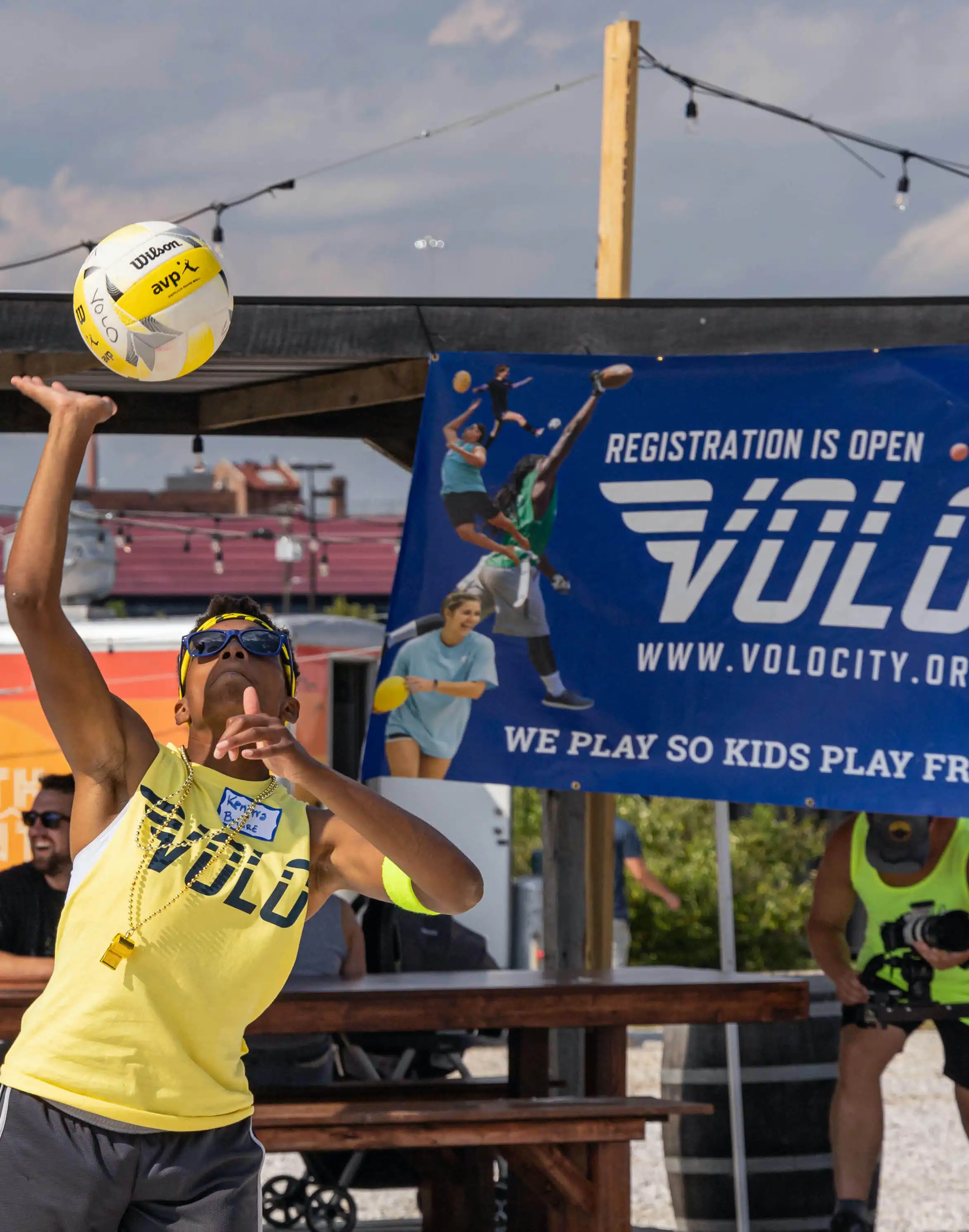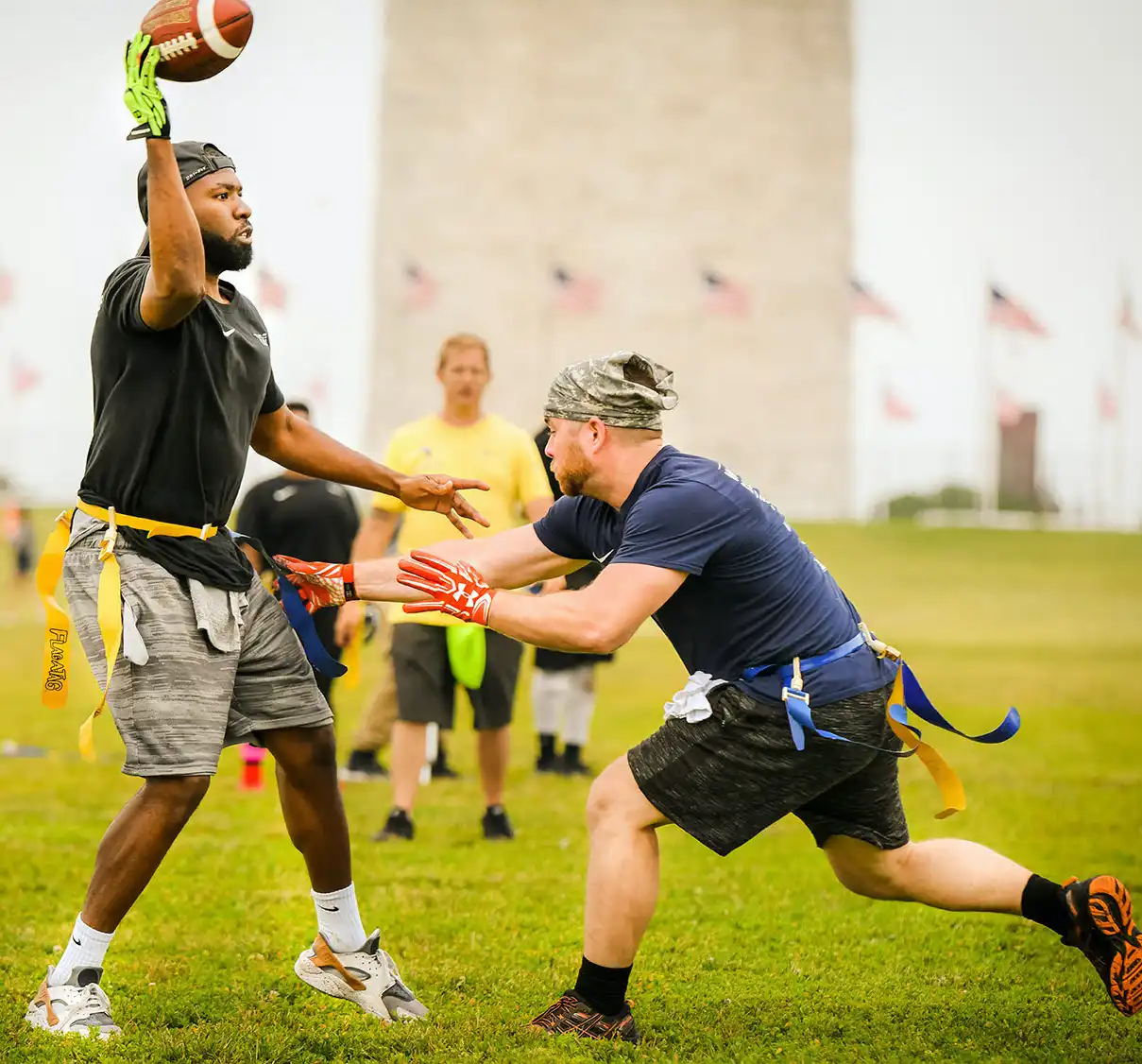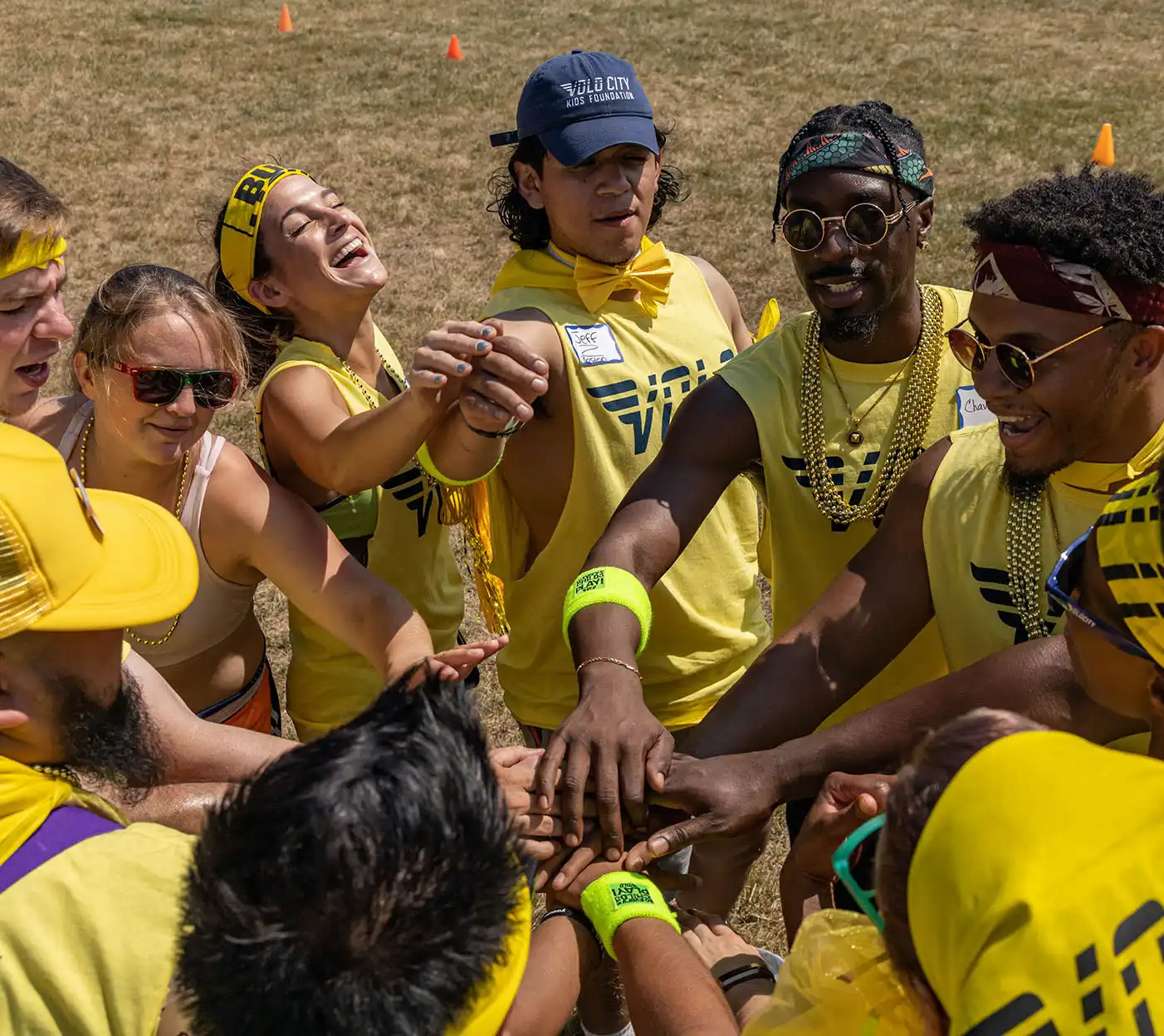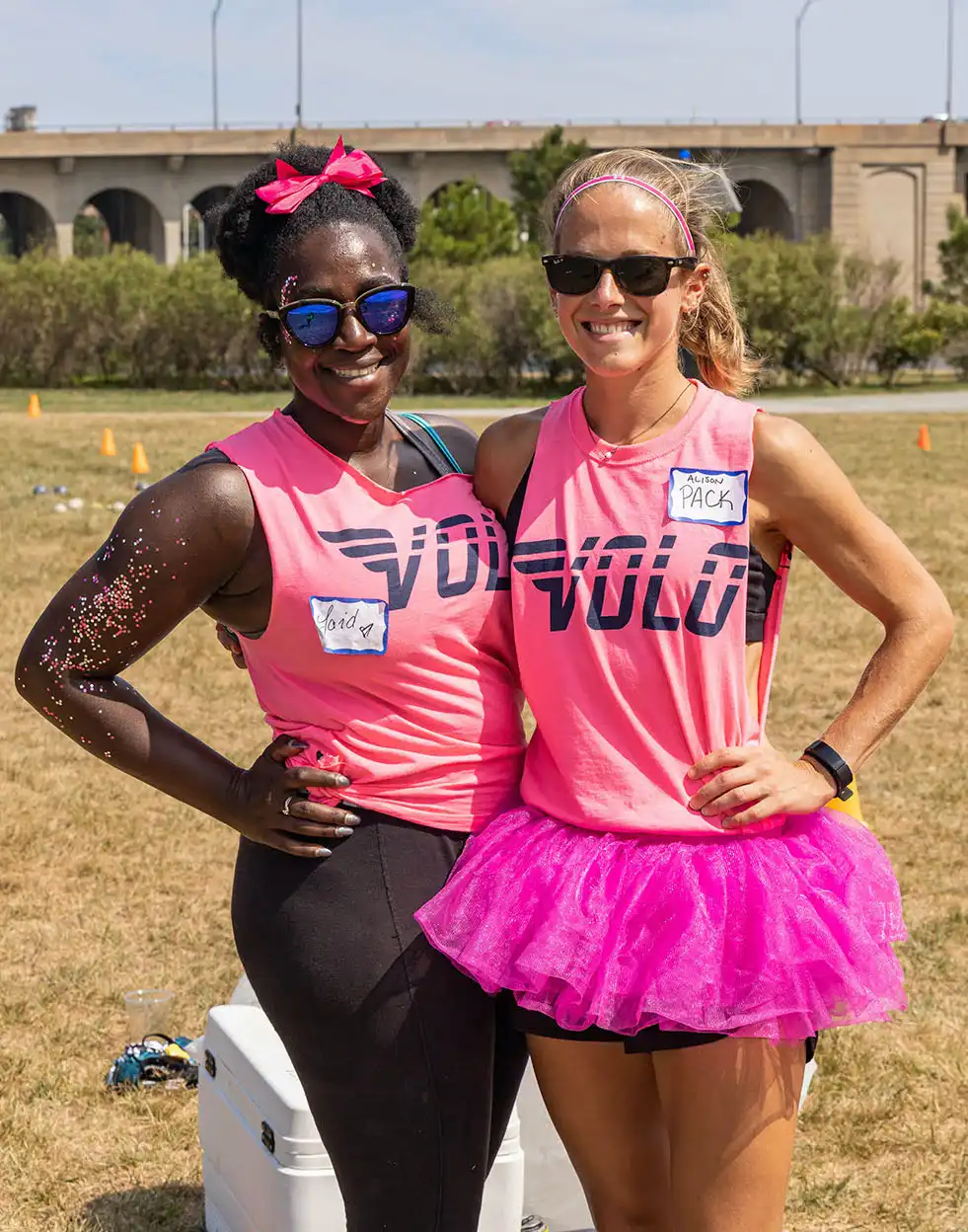 Get the Volo App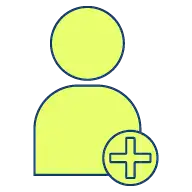 Sign up to play
Discover what practices, events, and leagues we have available and sign up directly in the app to reserve your spot.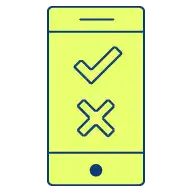 RSVP for activities
Let your team know if you are coming to tonight's league to avoid a forfeit.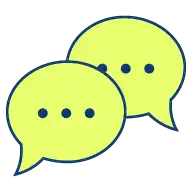 Chat with your team
Talk to your teammates in preparation for your league without having to provide your personal information, until you're ready.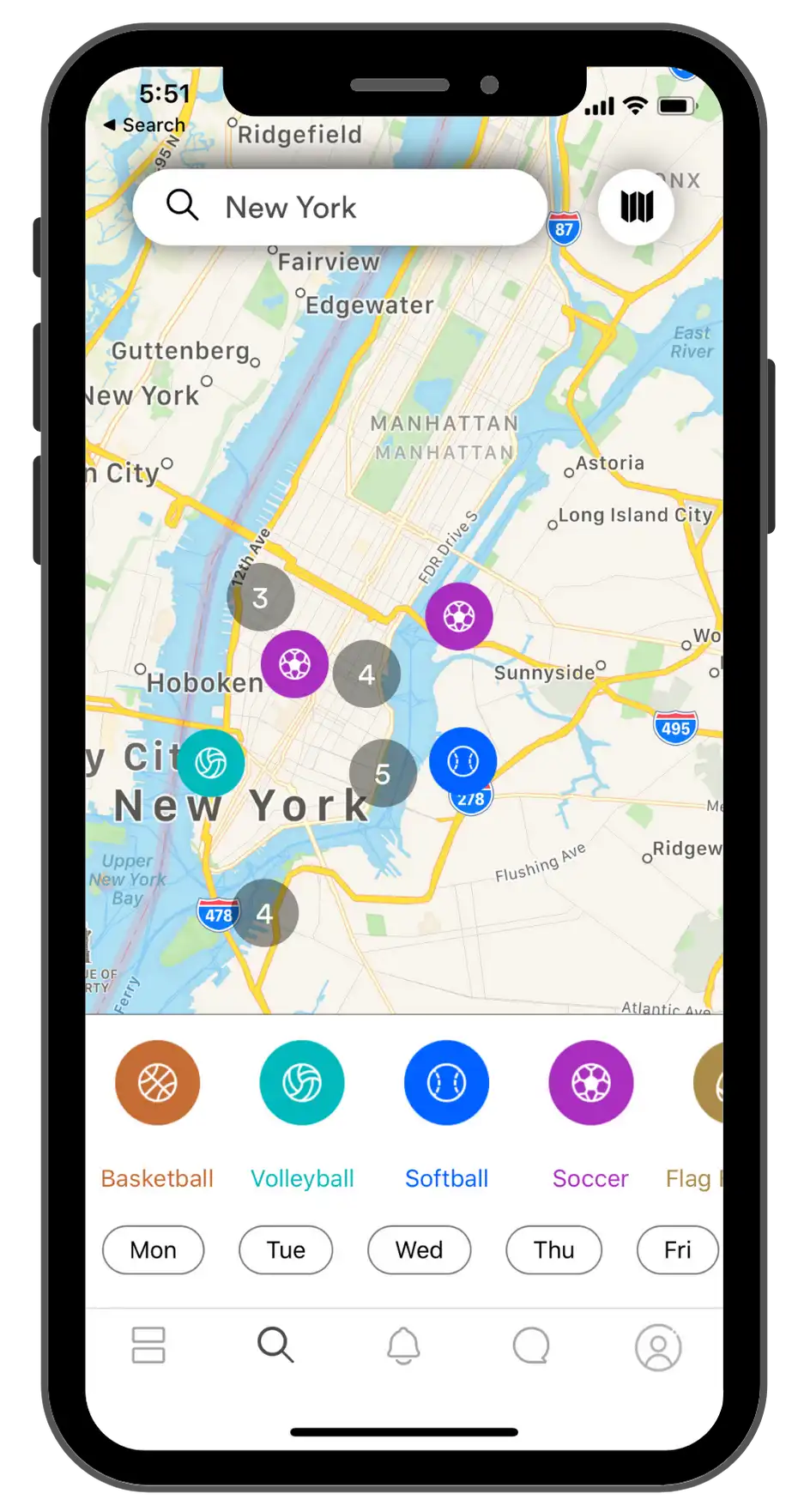 Explore Membership