Info
About Our Sports
About Volo
Details for Play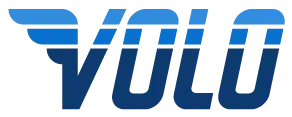 High Quality Corporate Sports Leagues
Volo Corporate
Reunite with your team on the field and break the cycle of remote work and virtual meetings. Volo programs are specifically designed to boost team spirit, encourage de-stressing, promote movement and exercise and most importantly, facilitate play!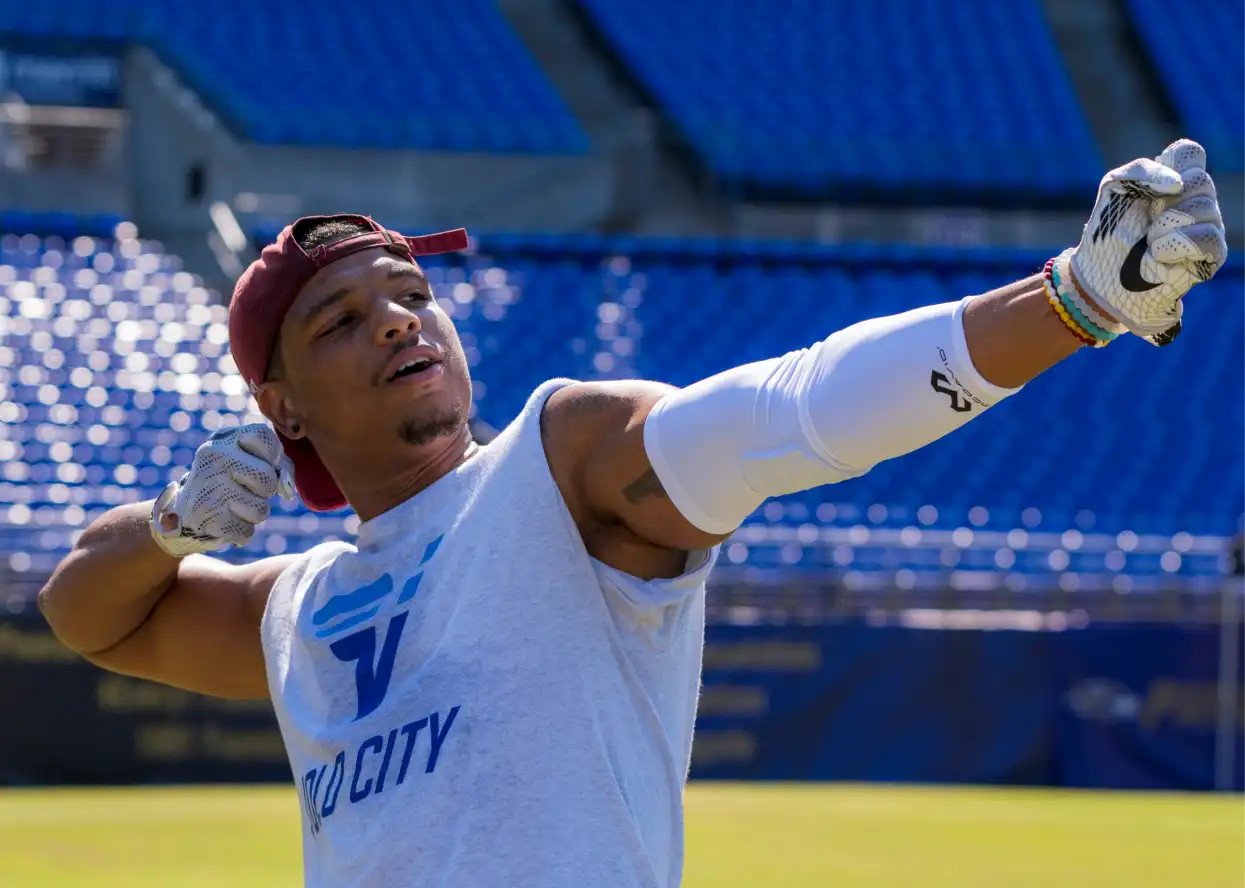 CORPORATE LEAGUE OPTIONS
We merged with the NY Corporate league & NY Lawyers League to provide access to some of the longest running league options in the city at some of the best indoor facilities in Manhattan.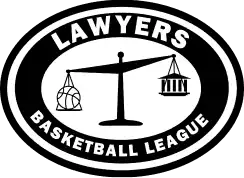 Lawyers League
For more than 40 years The New York Lawyers Athletic League has served the NYC Legal community! From Basketball, to Indoor Soccer, Softball and Volleyball we have been on the forefront of offering the best participation sports experience in NYC. The Lawyers league is only available to people in the law profession.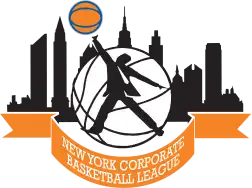 Corporate League
For more than 40 years The New York Corporate Athletic League has served the NYC community! From Basketball, to Indoor Soccer, Softball and Volleyball we have been on the forefront of offering the best participation sports experience in NYC.
The Corporate League only takes full teams, From companies or groups of friends. Teams are put into divisions by skill level, from college level players to recreational players. We will find the right skill level division for your team.
JOIN VOLO CORPORATE
The benefits of investing in corporate leagues have never been more evident.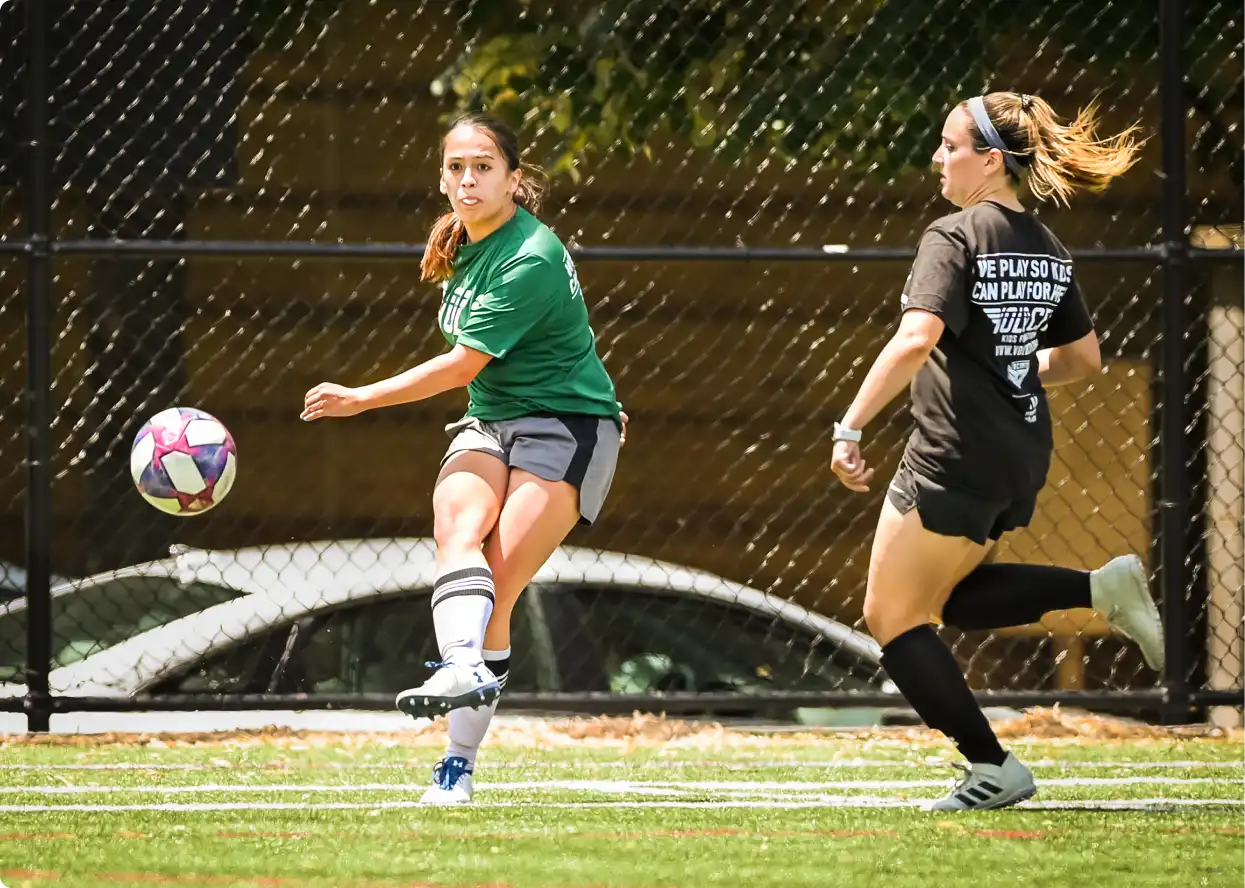 Health
Studies show that engaged employees yield positive results in the workplace. Volo offers a unique way for your staff and coworkers to get together, engage in some friendly competition and build team camaraderie. Corporate sports leagues, when integrated with your company's wellness programs, can result in a more physically fit, less stressed, healthy staff with a reduced need for sick time.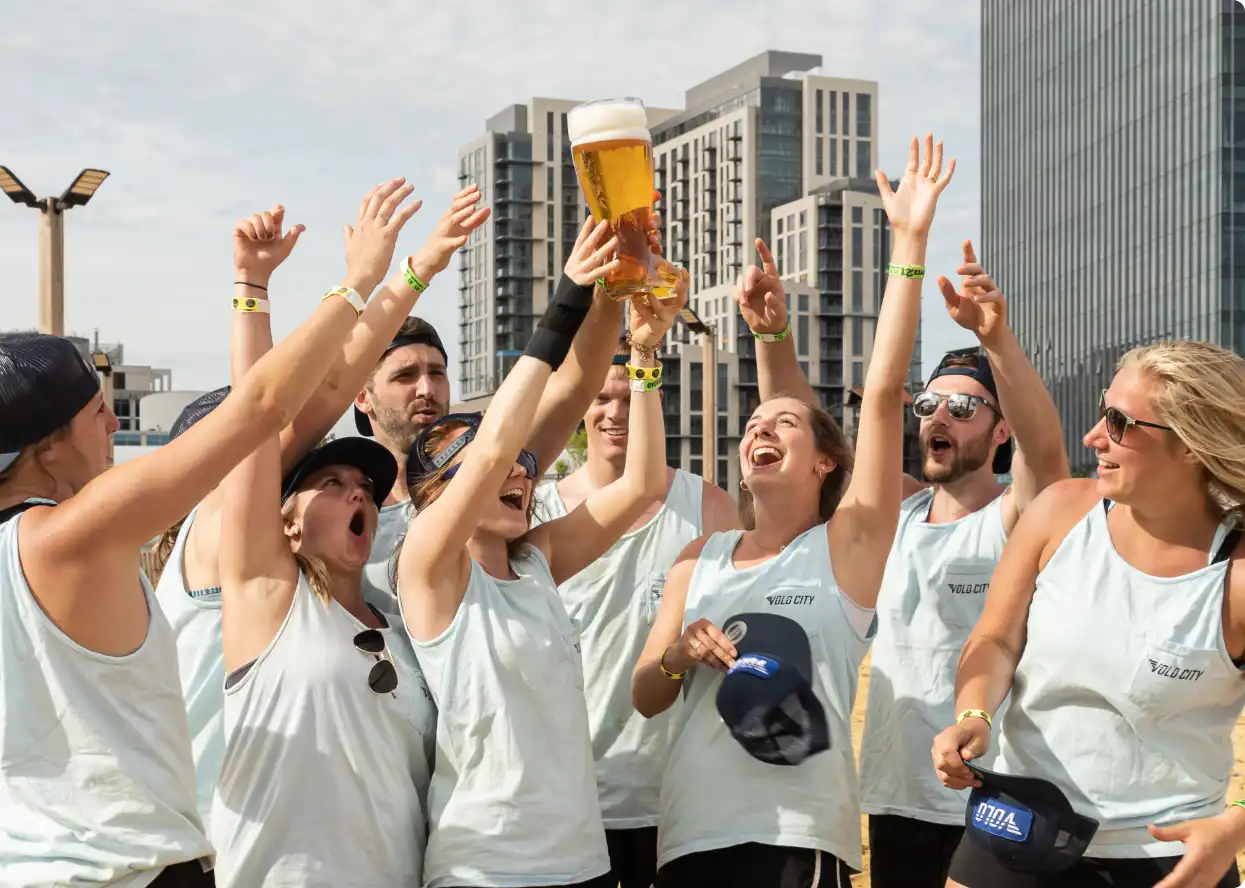 Teamwork
Sports provide your employees an opportunity to work together outside the office, enhancing the teamwork in the office. Sports teach people how to work more efficiently together. The act of playing together breaks silos across company departments and working groups creating a strong sense of team camaraderie.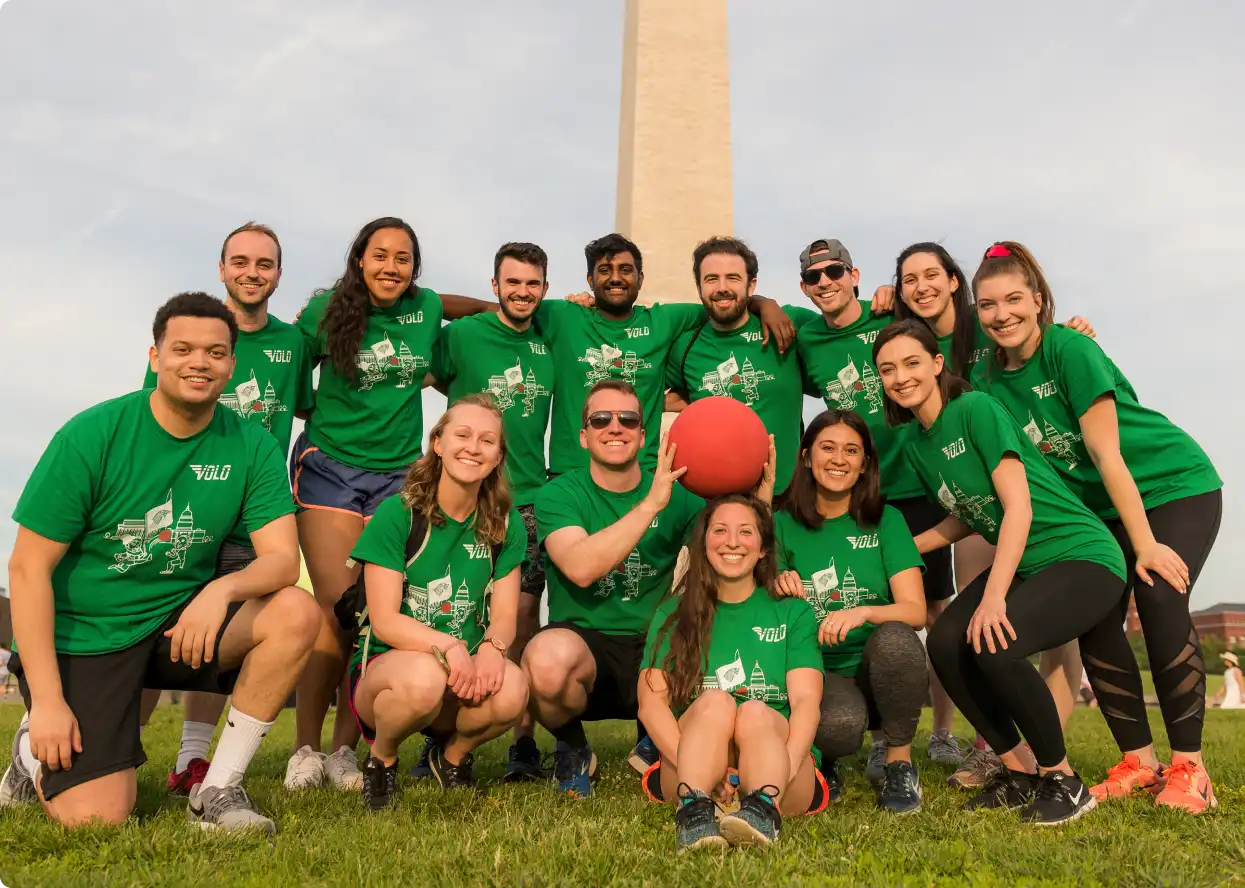 Company Culture
Sponsoring a corporate sports team contributes to a FUN company culture that is a direct step toward investing in the happiness of your employees. A sports league can help employees to earn a new kind of respect for each other and creates social bonds that are not easily accomplished in other ways.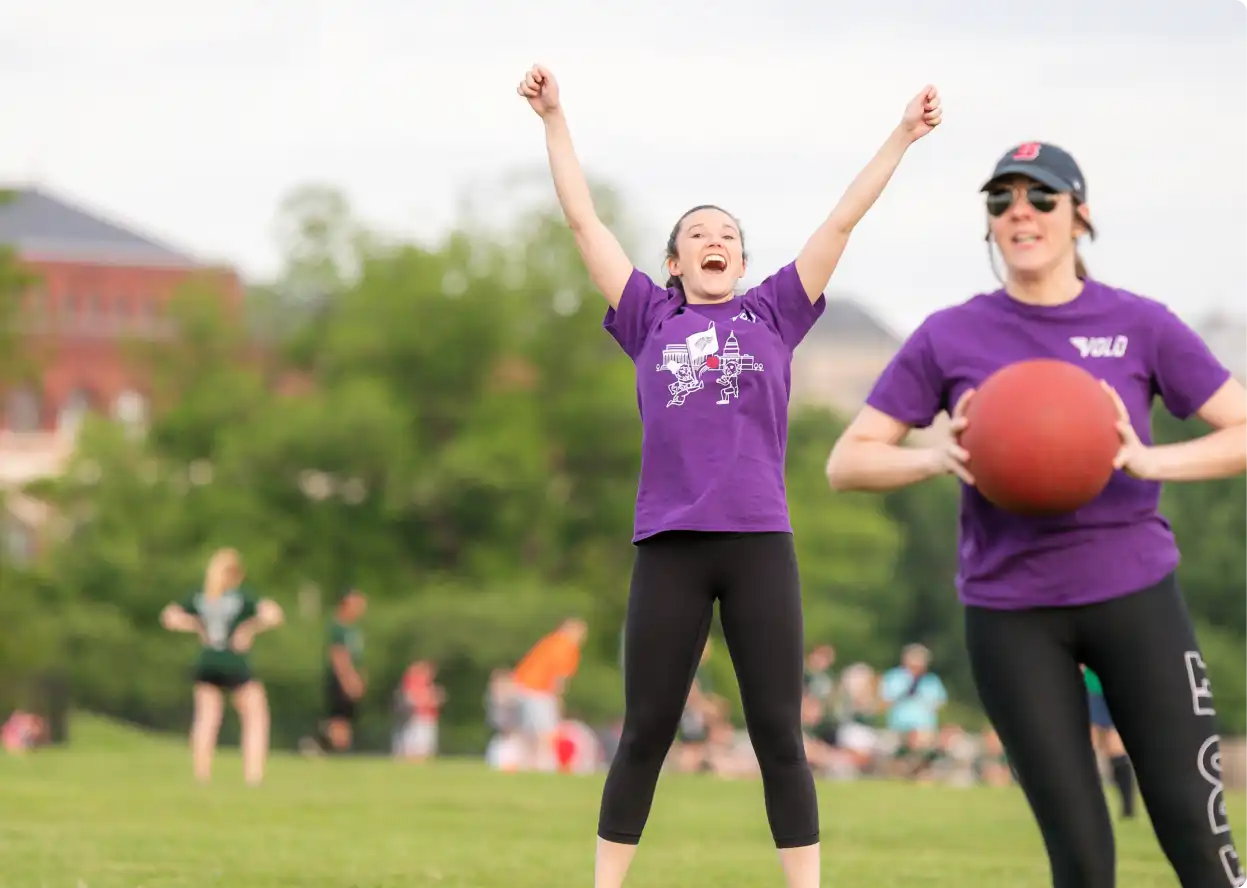 Company Loyalty & Pride
One of the underlying positive benefits of a corporate sports league is that it creates a stronger sense of staff loyalty towards your company. By sustaining the culture of a winning corporate sports team you will find that winning culture spilling over into the daily work routine of your workplace as well. Playing against other corporate teams encourages employees to have a strong sense of pride in the company, improving morale and employee retention.
WHY VOLO CORPORATE
With over a decade of experience and fully integrated technology, Volo offers a unique turnkey solution for corporate leagues.
Experience
Volo has over a decade of experience building healthy communities through running adult sports leagues in the Greater Baltimore Region. We have a robust staff of hosts, referees, and Sports Coordinators who take great pride ensuring a fun, energized experience.
Safety
The safety of our players is Volo's top priority. Volo's COVID policies closely follow CDC guidelines and policies put in place by local governments.
Quality
Volo has access to the top amateur sports venues and parks throughout Baltimore. We provide quality equipment and staff for every game.
Technology
The Volo App and website make it extremely easy to create teams and register your employees with little to no effort by your company. Employees can manage their game schedules and communicate with their teammates.
Giving Back
The purchase of Volo Corporate leagues directly benefits free youth sports programs provided by Volo Kids Foundation. Volo also provides Volunteer opportunities to coach our kids!
Virtual Team Building
Treat your office to a bundle of fun! Choose between a variety of virtual game options to drive camaraderie among smaller groups or provide a bonding experience for the entire organization.
Virtual Holiday Parties
Celebrate the holiday season with a festive themed event from Volo Virtual. Choose from winter-and-holiday-themed events to spread virtual office cheer this year.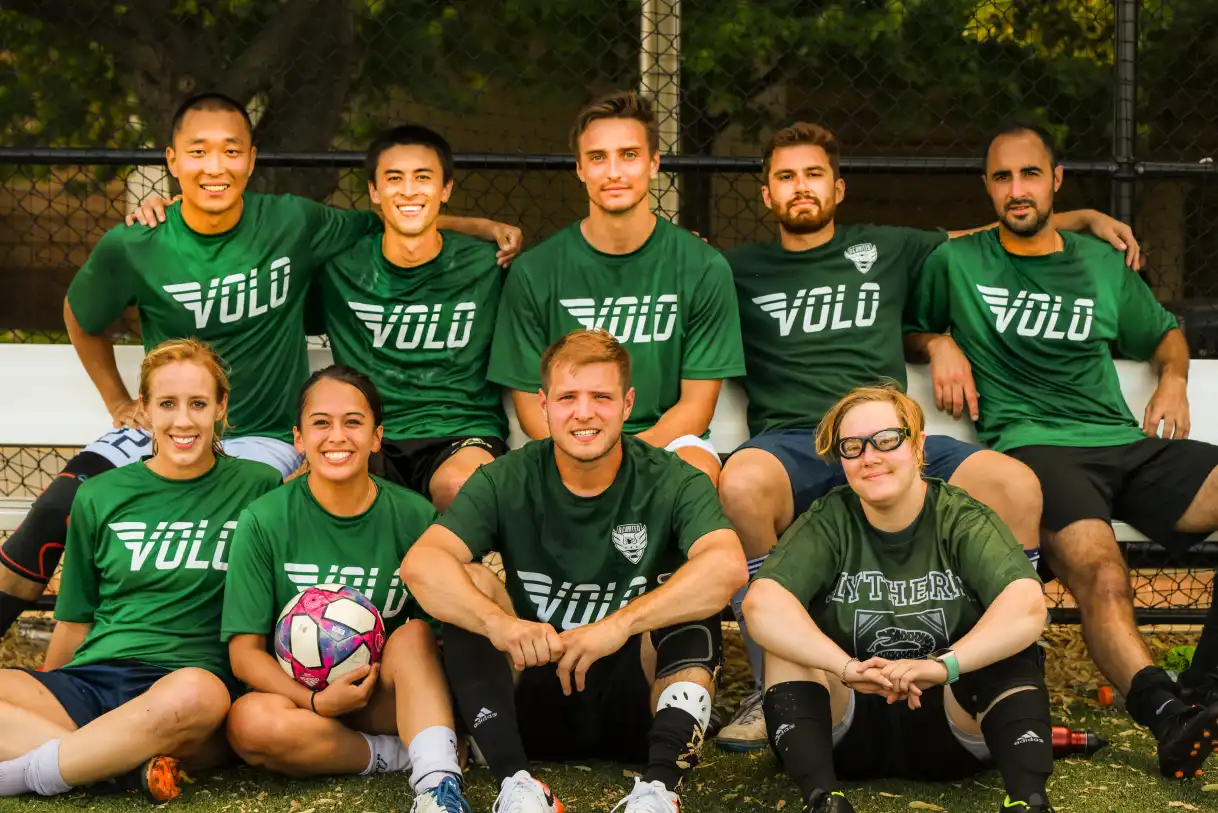 WHAT'S INCLUDED
All Players Get T-Shirts
Customized add-ons available
Fully integrated Volo App
On-site host and referee
Volo Customer Service
Field
Liability Insurance