Info
About Our Sports
Details for Play
Games Made For Social Distancing
Volo Virtual connects you with the Volo community across the country through virtual trivia, console video games, private events and more. Unlike other online events, Volo Virtual offers a premium experience for you and your friends to play in private virtual rooms, compete with tons of players throughout the U.S., test your knowledge and have some fun. No matter where you are, our daily events, tournaments, and leagues are the best option to keep up the excitement, even at a distance.
Pub Trivia
Game Show
Online Bingo
eSports
Pub Trivia
Volo's one of a kind online Pub style trivia features one-off events and 4-week trivia leagues that will test you and your friends expertise on topics like FRIENDS, The Office, NFL Drafts, Disney, Harry Potter, general knowledge and more! Everything you'll need for a great time comes with your Volo Trivia registration including, the best trivia hosts, private video chat rooms with your team, shared answer sheets, pre-Trivia happy hour and more. Registration is open. Do you have what it takes to become our next Volo trivia champion?
Play It Forward
The Volo Kids Foundation
Our Foundation was established in 2015 in Baltimore in order to support the communities we played in. Volo Kids is on a mission to build communities of active, resilient, and confident kids. Over the last 7 years, we have been able to provide over 11,000 kids across 7 cities nationwide with free, quality youth sports programming. Since the COVID-19 pandemic, we now also offer virtual programming to keep kids active both on and off the field.
We believe in creating a community that supports each other. Every purchase at Volo Sports, Volo Pass, or Volo Virtual supports The Volo Kids Foundation with part of the proceeds going toward funding our youth programs. Those who volunteer with the Foundation can receive free Volo Sport leagues or Volo Pass subscriptions.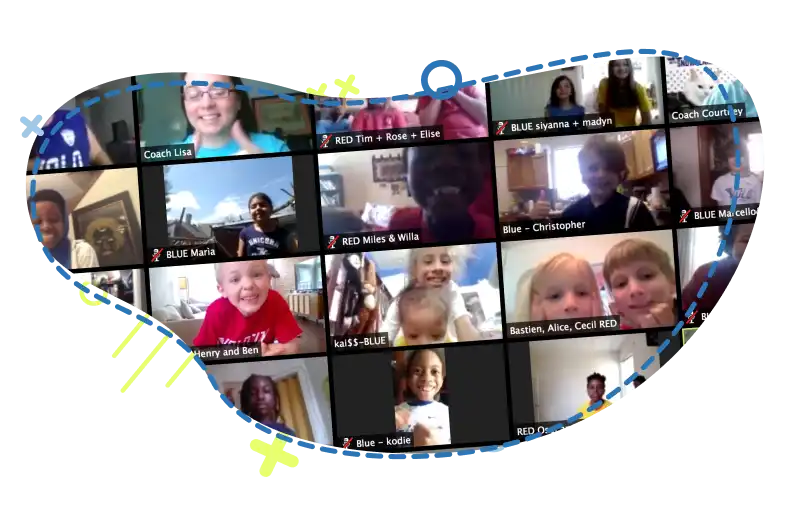 What Is Volo?
Originally starting as a 16 person bocce league on Federal Hill in Baltimore, MD, Volo has come a long way since its founding in 2010. While our sports leagues have gone by many different names across the country, we never sacrifice a fun and high quality experience. Through sport, we build relationships, find out what drives us, and have fun along the journey. We strive to create the opportunity for a fulfilled life through genuine communities and access to activity. In 2015, we started the Volo Kids Foundation, as a way to support our local communities and get kids more active. Since that time, we have served over 12,800 kids, and part of every registration goes toward supporting our foundation's mission.