Info
About Our Sports
Details for Play
Overview
Join our weekly Bar Games league and face off against other teams to be crowned the best in DC. Each week you and your team will compete in 5 different bar games every night, including skeeball, cornhole, flip cup, and more!
Program Types
league
tournament
Bar Games leagues
Volo Sports leagues operate a lot like the sports leagues of your youth. Most of our leagues are 5 to 8 weeks and culminate in a series of playoff games to crown a champion! A team t-shirt is always included with registration and you will receive it at your first game. Volo provides referees, equipment, prizes, and specially trained staff members for your game. After your games each week, you and your team can stay at our sponsor bar! Volo hosts the best post-game social parties and you will have access to Volo exclusive food and drink specials. By participating in leagues, you will also enjoy special invitations to Volo events, often including an end of season party. We strive to keep the games fair, safe, and stress free so that all you need to do is show up, play, socialize, and have a great time!
Available Formats
open
Maximum Players on Field:
N/A  
Minimum Players to Start Game:
2  
Venues
National Mall - 14th St
14th St NW & Madison Dr NW, Washington, DC 20560, USA
Penn Social
801 E St NW, Washington, DC 20004, USA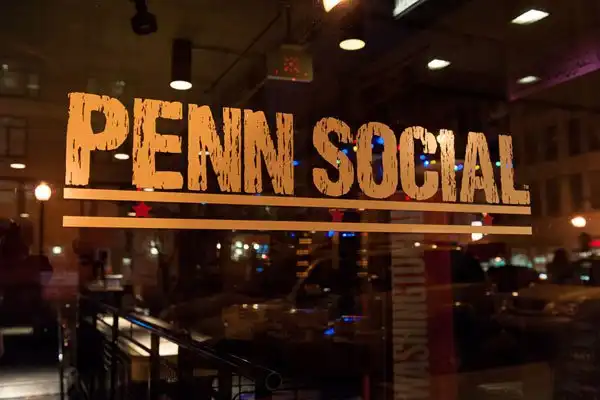 Play a variety of games in Penn Social's amazing Game Room and Bar! Located in the heart of Penn Quarter, close to the metro and the National Mall.
Astro Beer Hall
1306 G St NW, Washington, DC 20005, USA
Come hang at one of the best hidden gems in the city! Located in the heart of DC on G Street, this venue is perfect for bar games and post-game drinks.
Upcoming Bar games Events in Washington DC
Friday 7/14 - Bar Games Pickup (All Levels) - Penn Social 6:30pm
Friday, July 14 2023
Friday 6/9 - Bar Games Pickup (All Levels) - Penn Social 6:30pm
Friday, June 09 2023
Friday 6/23 - Bar Games Pickup (All Levels) - Penn Social 6:30pm
Friday, June 23 2023
Frequently Asked Questions
Where can I find the full rules?
Do I need to have a full team to play bar games?