Info
About Our Sports
Details for Play
Unlock Unlimited Play and League Discounts

If you have a busy schedule that makes it difficult to commit to a full season, then we have the perfect solution for you! Volo Pass gives you the flexibility to play a variety of sports on your own schedule with unlimited pickups, league drop-ins. Plus, you'll unlock exclusive membership discounts on your favorite Volo leagues!
1 of 6
Why Should I Play?
Volo sports leagues are a fun way to get active and get social. You can build your squad, meet your next ex (or the love of your life), and get your sweat on.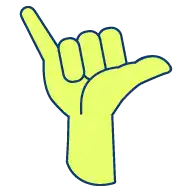 Hang out with old friends
Looking for ways to hang out with your friends? Leagues are an easy way to catch up once a week without having to make plans.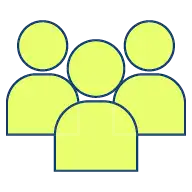 Meet new people
New to town? Looking to expand your existing group? At leagues, you get to know different teams every week, but can still meet up at the bar after your game with everyone.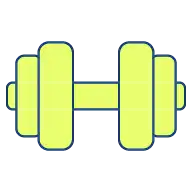 Work out
Trying to exercise, but need the competition to drive you? Our leagues range in competitiveness, so find the right intensity for your goals.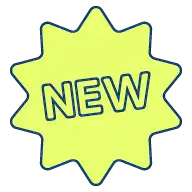 Try a new sport
Don't want to invest in a sport you're not sure you will like? We provide the location and the equipment - you just have to show up.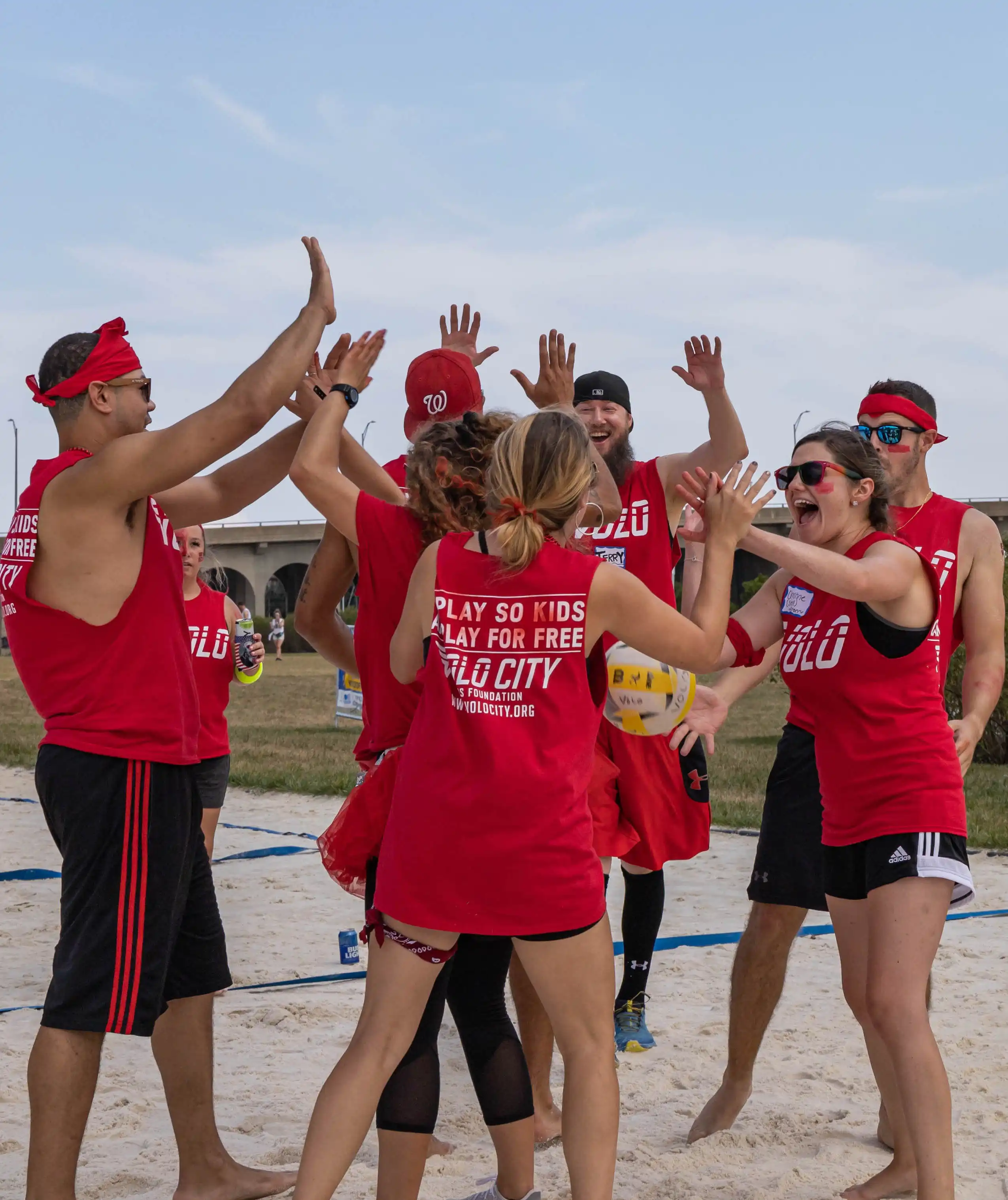 Upcoming Events in Washington DC
Friday 6/30 - Volo Pass Happy Hour - TallBoy - A Neighborhood Joint 6:30pm
Friday, June 30 2023
Play 5 Different Games a night, including Cornhole, Flip-Cup, and Ske at some of the best bars in DC\u003c/p>","heroImage":{"__typename":"HeroImageType","image":{"__typename":"ImageType","name":"Bar Games.png","url":"https://s3.amazonaws.com/rivall-user-uploads/prodUploads/citySportHeroFolder/Bar Games.png"}},"heroCta":{"__typename":"HeroCtaType","text":"Join Today!","url":"https://www.volosports.com/discover?cityName=Washington%20DC&view=SPORTS&subView=LEAGUE","newTab":false}},"stylesOfPlay":null,"faq":[{"__typename":"FAQType","answer":"volosports.com/rules","question":"Where can I find the full rules?"},{"__typename":"FAQType","answer":"No. Individuals, small groups, and teams are all welcome equally. Free agent players will be placed onto an awesome team for the season.","question":"Do I need to have a full team to play bar games?"}],"programTypes":[{"__typename":"ProgramTypesType","hide":false,"name":"league","description":{"__typename":"ProgramTypeDescriptionType","isCustom":true,"text":"\u003cp>Volo Sports leagues operate a lot like the sports leagues of your youth. Most of our leagues are 5 to 8 weeks and culminate in a series of playoff games to crown a champion! A team t-shirt is always included with registration and you will receive it at your first game. Volo provides referees, equipment, prizes, and specially trained staff members for your game. After your games each week, you and your team can stay at our sponsor bar! Volo hosts the best post-game social parties and you will have access to Volo exclusive food and drink specials. By participating in leagues, you will also enjoy special invitations to Volo events, often including an end of season party. We strive to keep the games fair, safe, and stress free so that all you need to do is show up, play, socialize, and have a great time!\u003c/p>"},"programImage":{"__typename":"ImageType","name":"Screen Shot 2022-01-19 at 12.39.48 PM.jpg","url":"https://s3.amazonaws.com/rivall-user-uploads/prodUploads/programImagesFolder/Screen Shot 2022-01-19 at 12.39.48 PM.jpg"}},{"__typename":"ProgramTypesType","hide":false,"name":"tournament","description":{"__typename":"ProgramTypeDescriptionType","isCustom":false,"text":"\u003cp>Default description enabled\u003c/p>"},"programImage":{"__typename":"ImageType","name":null,"url":null}},{"__typename":"ProgramTypesType","hide":true,"name":"practice","description":{"__typename":"ProgramTypeDescriptionType","isCustom":false,"text":"\u003cp>Default description enabled\u003c/p>"},"programImage":{"__typename":"ImageType","name":null,"url":null}},{"__typename":"ProgramTypesType","hide":true,"name":"pickup","description":{"__typename":"ProgramTypeDescriptionType","isCustom":false,"text":"\u003cp>Default description enabled\u003c/p>"},"programImage":{"__typename":"ImageType","name":null,"url":null}},{"__typename":"ProgramTypesType","hide":true,"name":"dropin","description":{"__typename":"ProgramTypeDescriptionType","isCustom":false,"text":"\u003cp>Default description enabled\u003c/p>"},"programImage":{"__typename":"ImageType","name":null,"url":null}},{"__typename":"ProgramTypesType","hide":true,"name":"volunteer_event","description":{"__typename":"ProgramTypeDescriptionType","isCustom":false,"text":""},"programImage":{"__typename":"ImageType","name":null,"url":null}},{"__typename":"ProgramTypesType","hide":true,"name":"volunteer_league","description":{"__typename":"ProgramTypeDescriptionType","isCustom":false,"text":""},"programImage":{"__typename":"ImageType","name":null,"url":null}},{"__typename":"ProgramTypesType","hide":true,"name":"class","description":{"__typename":"ProgramTypeDescriptionType","isCustom":false,"text":"\u003cp>Default description enabled\u003c/p>"},"programImage":{"__typename":"ImageType","name":null,"url":null}},{"__typename":"ProgramTypesType","hide":true,"name":"clinic","description":{"__typename":"ProgramTypeDescriptionType","isCustom":false,"text":"\u003cp>Default description enabled\u003c/p>"},"programImage":{"__typename":"ImageType","name":null,"url":null}},{"__typename":"ProgramTypesType","hide":true,"name":"series","description":{"__typename":"ProgramTypeDescriptionType","isCustom":false,"text":"\u003cp>Default description enabled\u003c/p>"},"programImage":{"__typename":"ImageType","name":null,"url":null}}],"competitionLevels":[{"__typename":"CompetitionLevelsType","hidden":true,"level":"Super Social","description":""},{"__typename":"CompetitionLevelsType","hidden":true,"level":"Recreational","description":""},{"__typename":"CompetitionLevelsType","hidden":true,"level":"Intermediate","description":""},{"__typename":"CompetitionLevelsType","hidden":true,"level":"Upper Intermediate","description":""},{"__typename":"CompetitionLevelsType","hidden":true,"level":"Competitive","description":""}],"formats":[{"__typename":"FormatsType","description":"","format":"","formatImage":{"__typename":"ImageType","url":""},"gender":"open","maxPlayersOnField":{"__typename":"TotalsType","total":0,"male":0,"female":0},"minPlayersPerGame":{"__typename":"TotalsType","total":2,"male":0,"female":0},"minTeamSize":{"__typename":"TotalsType","total":5,"male":0,"female":0}}]},{"__typename":"SportDetails","sportName":"Bar Olympics","hideSport":true,"notes":"Join our weekly Bar Games league and face off against other teams to be crowned the best in DC. Each week you and your team will play another team in a rotation of bar sports, including skeeball, cornhole, flip cup, and more! The games will accumulate points towards your final point total.","hero":{"__typename":"HeroType","heroText":"BAR OLYMPICS","heroSubText":"Register Now!","heroImage":{"__typename":"HeroImageType","image":{"__typename":"ImageType","name":"Screen Shot 2022-01-19 at 12.57.44 PM.jpg","url":"https://s3.amazonaws.com/rivall-user-uploads/prodUploads/citySportHeroFolder/Screen Shot 2022-01-19 at 12.57.44 PM.jpg"}},"heroCta":{"__typename":"HeroCtaType","text":"","url":"","newTab":false}},"stylesOfPlay":[],"faq":[],"programTypes":[{"__typename":"ProgramTypesType","hide":false,"name":"league","description":{"__typename":"ProgramTypeDescriptionType","isCustom":true,"text":"Volo sports leagues operate a lot like the sports leagues of your youth. Most of our leagues are 5 to 8 weeks and culminate in a series of playoff games to crown a champion! A team t-shirt is always included with registration and you will receive it at your first game. Volo provides referees, equipment, prizes, and specially trained staff members for your game. After your games each week, you and your team will head over to one of our sponsor bars for some post-game fun! Volo hosts the best post-game social parties and you will have access to Volo exclusive food and drink specials. By participating in leagues, you will also enjoy special invitations to Volo events, often including an end of season party. We strive to keep the games fair, safe, and stress free so that all you need to do is show up, play, socialize, and have a great time!"},"programImage":{"__typename":"ImageType","name":"Screen Shot 2022-01-19 at 12.53.02 PM.jpg","url":"https://s3.amazonaws.com/rivall-user-uploads/prodUploads/programImagesFolder/Screen Shot 2022-01-19 at 12.53.02 PM.jpg"}},{"__typename":"ProgramTypesType","hide":true,"name":"tournament","description":{"__typename":"ProgramTypeDescriptionType","isCustom":false,"text":""},"programImage":{"__typename":"ImageType","name":null,"url":null}},{"__typename":"ProgramTypesType","hide":true,"name":"practice","description":{"__typename":"ProgramTypeDescriptionType","isCustom":false,"text":""},"programImage":{"__typename":"ImageType","name":null,"url":null}},{"__typename":"ProgramTypesType","hide":true,"name":"pickup","description":{"__typename":"ProgramTypeDescriptionType","isCustom":false,"text":""},"programImage":{"__typename":"ImageType","name":null,"url":null}},{"__typename":"ProgramTypesType","hide":true,"name":"dropin","description":{"__typename":"ProgramTypeDescriptionType","isCustom":false,"text":""},"programImage":{"__typename":"ImageType","name":null,"url":null}},{"__typename":"ProgramTypesType","hide":false,"name":"volunteer_event","description":{"__typename":"ProgramTypeDescriptionType","isCustom":false,"text":""},"programImage":{"__typename":"ImageType","name":null,"url":null}},{"__typename":"ProgramTypesType","hide":false,"name":"volunteer_league","description":{"__typename":"ProgramTypeDescriptionType","isCustom":false,"text":""},"programImage":{"__typename":"ImageType","name":null,"url":null}},{"__typename":"ProgramTypesType","hide":true,"name":"class","description":{"__typename":"ProgramTypeDescriptionType","isCustom":false,"text":""},"programImage":{"__typename":"ImageType","name":null,"url":null}},{"__typename":"ProgramTypesType","hide":true,"name":"clinic","description":{"__typename":"ProgramTypeDescriptionType","isCustom":false,"text":""},"programImage":{"__typename":"ImageType","name":null,"url":null}},{"__typename":"ProgramTypesType","hide":true,"name":"series","description":{"__typename":"ProgramTypeDescriptionType","isCustom":false,"text":""},"programImage":{"__typename":"ImageType","name":null,"url":null}}],"competitionLevels":[{"__typename":"CompetitionLevelsType","hidden":true,"level":"Super Social","description":""},{"__typename":"CompetitionLevelsType","hidden":true,"level":"Recreational","description":""},{"__typename":"CompetitionLevelsType","hidden":true,"level":"Intermediate","description":""},{"__typename":"CompetitionLevelsType","hidden":true,"level":"Upper Intermediate","description":""},{"__typename":"CompetitionLevelsType","hidden":true,"level":"Competitive","description":""}],"formats":[]},{"__typename":"SportDetails","sportName":"Basketball","hideSport":null,"notes":"Ready to ball? Volo DC's basketball leagues run throughout the year in neighborhoods including Shaw, DuPont, and Downtown. Our open and coed leagues are full-court competition in a fast-paced, competitive yet social atmosphere. Come out, play in our DC basketball leagues, meet new people, and head to the sponsor bar afterward to pump up the jam at the post-game social!\n\nDC basketball leagues are a great way to get in shape and really burn some calories! Part of the fun in your Volo basketball league is not having to worry about anything else. We'll take care of everything including referees and team shirts, you just focus on having FUN. Join today!\n","hero":{"__typename":"HeroType","heroText":"DC's Best Basketball League","heroSubText":null,"heroImage":{"__typename":"HeroImageType","image":{"__typename":"ImageType","name":"Basketball.png","url":"https://s3.amazonaws.com/rivall-user-uploads/prodUploads/citySportHeroFolder/Basketball.png"}},"heroCta":{"__typename":"HeroCtaType","text":"Join Today!","url":"https://www.volosports.com/discover?cityName=Washington%20DC&sportNames%5B%5D=Basketball","newTab":false}},"stylesOfPlay":[{"__typename":"StylesOfPlayType","title":"Coed Basketball","description":"Our coed basketball leagues are perfect for every player! All skill levels are welcome. Coed 5v5 requires there be 10 people with at least 2 females on your roster for a full team. If you and your crew don't have a full roster, we'll merge you with another small group.\n","image":null},{"__typename":"StylesOfPlayType","title":"Open Basketball","description":"Our open basketball leagues are perfect for every player! All skill levels are welcome and there are no gender requirements. Open 4v4 requires there be 8 players on the roster for a full team. If you and your crew don't have a full roster, we'll merge you with another small group.","image":null}],"faq":[{"__typename":"FAQType","answer":"volosports.com/rules","question":"Where can I find the full rules?"},{"__typename":"FAQType","answer":"Volo is a social sports company! While we do offer some competitive leagues (these are typically noted as competitive in their title) most of our leagues are social leagues. Check each league for further details.","question":"Is this a competitive league?"},{"__typename":"FAQType","answer":"Tons of fun! On game night you'll want to arrive 10-15 minutes before your game to meet your teammates and get ready to play. Each game is 40 minutes long (two 20 minute halves) with a 2 minute half time. After, teams head to our sponsor bars for Volo exclusive food and drink deals.","question":"What's a Volo Basketball night like?"},{"__typename":"FAQType","answer":"The minimum number for a basketball team is 10 players. for 5v5 and 8 for 4v4. If you do not reach team status fear not, we will merge you with other groups to hit the minimum. Merged teams are generally larger to protect against forfeits. Want a larger or smaller team? You can register as a prepaid team to have as many or as few players on your roster.\n","question":"How big is a team?"},{"__typename":"FAQType","answer":"If a team does not have the minimum number of players within 10 minutes of the designated start time, the team will forfeit.","question":"What are the forfeit conditions?"},{"__typename":"FAQType","answer":"A player will be disqualified for their second technical foul. \nAny unsportsmanlike or flagrant foul will result in 2 free throws, automatic ejection, and loss of possession.\nAll free throws take place on the 7th team foul. Starting with the tenth foul of the half, two free throws are awarded.","question":"Fouls and Free Throws?"}],"programTypes":[{"__typename":"ProgramTypesType","hide":false,"name":"league","description":{"__typename":"ProgramTypeDescriptionType","isCustom":true,"text":"Volo Sports leagues operate a lot like the sports leagues of your youth. Most of our leagues are 5 to 8 weeks and culminate in a series of playoff games to crown a champion! By competing in leagues, your team can also qualify for championship tournaments throughout the year to compete for city-wide titles. A team t-shirt is always included with registration and you will receive it at your first game. Volo provides referees, equipment, prizes, and specially trained staff members for your game. After your games each week, you and your team will head over to one of our sponsor bars for some post-game fun! Volo hosts the best post-game social parties and you will have access to Volo exclusive food and drink specials. By participating in leagues, you will also enjoy special invitations to Volo events, often including an end of season party. We strive to keep the games fair, safe, and stress free so that all you need to do is show up, play, socialize, and have a great time!"},"programImage":{"__typename":"ImageType","name":"Screen Shot 2022-01-19 at 11.59.33 AM.jpg","url":"https://s3.amazonaws.com/rivall-user-uploads/prodUploads/programImagesFolder/Screen Shot 2022-01-19 at 11.59.33 AM.jpg"}},{"__typename":"ProgramTypesType","hide":false,"name":"tournament","description":{"__typename":"ProgramTypeDescriptionType","isCustom":false,"text":""},"programImage":{"__typename":"ImageType","name":"Screen Shot 2022-01-19 at 12.17.41 PM.jpg","url":"https://s3.amazonaws.com/rivall-user-uploads/prodUploads/programImagesFolder/Screen Shot 2022-01-19 at 12.17.41 PM.jpg"}},{"__typename":"ProgramTypesType","hide":true,"name":"practice","description":{"__typename":"ProgramTypeDescriptionType","isCustom":false,"text":""},"programImage":{"__typename":"ImageType","name":null,"url":null}},{"__typename":"ProgramTypesType","hide":true,"name":"pickup","description":{"__typename":"ProgramTypeDescriptionType","isCustom":false,"text":""},"programImage":{"__typename":"ImageType","name":null,"url":null}},{"__typename":"ProgramTypesType","hide":true,"name":"dropin","description":{"__typename":"ProgramTypeDescriptionType","isCustom":false,"text":""},"programImage":{"__typename":"ImageType","name":null,"url":null}},{"__typename":"ProgramTypesType","hide":false,"name":"volunteer_event","description":{"__typename":"ProgramTypeDescriptionType","isCustom":false,"text":""},"programImage":{"__typename":"ImageType","name":null,"url":null}},{"__typename":"ProgramTypesType","hide":false,"name":"volunteer_league","description":{"__typename":"ProgramTypeDescriptionType","isCustom":false,"text":""},"programImage":{"__typename":"ImageType","name":null,"url":null}},{"__typename":"ProgramTypesType","hide":true,"name":"class","description":{"__typename":"ProgramTypeDescriptionType","isCustom":false,"text":""},"programImage":{"__typename":"ImageType","name":null,"url":null}},{"__typename":"ProgramTypesType","hide":true,"name":"clinic","description":{"__typename":"ProgramTypeDescriptionType","isCustom":false,"text":""},"programImage":{"__typename":"ImageType","name":null,"url":null}},{"__typename":"ProgramTypesType","hide":true,"name":"series","description":{"__typename":"ProgramTypeDescriptionType","isCustom":false,"text":""},"programImage":{"__typename":"ImageType","name":null,"url":null}}],"competitionLevels":[{"__typename":"CompetitionLevelsType","hidden":true,"level":"Super Social","description":""},{"__typename":"CompetitionLevelsType","hidden":true,"level":"Recreational","description":"Recreational basketball leagues are for players who have minimal to no experience. This level is geared toward people who want to have friendly competition and then head to the bar. Players at this level don't take the game too seriously and just want to get a workout in, improve their skills, and socialize. "},{"__typename":"CompetitionLevelsType","hidden":true,"level":"Intermediate","description":"Intermediate basketball leagues are for players who have played before and are seeking a little more competition. People at this level have a good understanding of the rules and have the basic skills down. Players will be giving maximum effort at this level & winning is important to the team."},{"__typename":"CompetitionLevelsType","hidden":true,"level":"Upper Intermediate","description":"Upper Intermediate basketball leagues are for players who have been playing basketball for a while and are looking for competitive games. People playing at this level demonstrate a high level of skills in the game and may have previously played JV or in the intermediate level and are ready to level up. "},{"__typename":"CompetitionLevelsType","hidden":true,"level":"Competitive","description":"\u003cp>Competitive basketball leagues are for players looking for a seriously competitive game. This level is only meant for players who have experience playing basketball and are looking for the highest level of play. People playing at this level likely played at the high school or college level, or consistently play well and are ready to level up from another division. You might get dunked on at this level.\u003c/p>"}],"formats":[{"__typename":"FormatsType","description":"","format":"5v5","formatImage":{"__typename":"ImageType","url":""},"gender":"coed","maxPlayersOnField":{"__typename":"TotalsType","total":5,"male":1,"female":2},"minPlayersPerGame":{"__typename":"TotalsType","total":3,"male":1,"female":1},"minTeamSize":{"__typename":"TotalsType","total":10,"male":2,"female":2}},{"__typename":"FormatsType","description":"","format":"4v4","formatImage":{"__typename":"ImageType","url":""},"gender":"coed","maxPlayersOnField":{"__typename":"TotalsType","total":4,"male":0,"female":0},"minPlayersPerGame":{"__typename":"TotalsType","total":3,"male":0,"female":0},"minTeamSize":{"__typename":"TotalsType","total":8,"male":0,"female":0}},{"__typename":"FormatsType","description":"\u003cp>Our OPEN format is designed to remove gender requirements from our sports. Everyone can join!\u003c/p>","format":"5v5","formatImage":{"__typename":"ImageType","url":""},"gender":"open","maxPlayersOnField":{"__typename":"TotalsType","total":5,"male":0,"female":0},"minPlayersPerGame":{"__typename":"TotalsType","total":3,"male":0,"female":0},"minTeamSize":{"__typename":"TotalsType","total":10,"male":0,"female":0}},{"__typename":"FormatsType","description":"","format":"3v3","formatImage":{"__typename":"ImageType","url":""},"gender":"open","maxPlayersOnField":{"__typename":"TotalsType","total":3,"male":0,"female":0},"minPlayersPerGame":{"__typename":"TotalsType","total":2,"male":0,"female":0},"minTeamSize":{"__typename":"TotalsType","total":4,"male":0,"female":0}},{"__typename":"FormatsType","description":"\u003cp>Pop-A-Shot League\u003c/p>","format":"2v2","formatImage":{"__typename":"ImageType","url":""},"gender":"open","maxPlayersOnField":{"__typename":"TotalsType","total":0,"male":0,"female":0},"minPlayersPerGame":{"__typename":"TotalsType","total":0,"male":0,"female":0},"minTeamSize":{"__typename":"TotalsType","total":0,"male":0,"female":0}}]},{"__typename":"SportDetails","sportName":"Board Games","hideSport":true,"notes":"","hero":{"__typename":"HeroType","heroText":"","heroSubText":"","heroImage":{"__typename":"HeroImageType","image":{"__typename":"ImageType","name":"","url":""}},"heroCta":{"__typename":"HeroCtaType","text":"","url":"","newTab":false}},"stylesOfPlay":[],"faq":[],"programTypes":[{"__typename":"ProgramTypesType","hide":false,"name":"league","description":{"__typename":"ProgramTypeDescriptionType","isCustom":false,"text":""},"programImage":{"__typename":"ImageType","name":null,"url":null}},{"__typename":"ProgramTypesType","hide":false,"name":"tournament","description":{"__typename":"ProgramTypeDescriptionType","isCustom":false,"text":""},"programImage":{"__typename":"ImageType","name":null,"url":null}},{"__typename":"ProgramTypesType","hide":false,"name":"practice","description":{"__typename":"ProgramTypeDescriptionType","isCustom":false,"text":""},"programImage":{"__typename":"ImageType","name":null,"url":null}},{"__typename":"ProgramTypesType","hide":false,"name":"pickup","description":{"__typename":"ProgramTypeDescriptionType","isCustom":false,"text":""},"programImage":{"__typename":"ImageType","name":null,"url":null}},{"__typename":"ProgramTypesType","hide":false,"name":"dropin","description":{"__typename":"ProgramTypeDescriptionType","isCustom":false,"text":""},"programImage":{"__typename":"ImageType","name":null,"url":null}},{"__typename":"ProgramTypesType","hide":false,"name":"volunteer_event","description":{"__typename":"ProgramTypeDescriptionType","isCustom":false,"text":""},"programImage":{"__typename":"ImageType","name":null,"url":null}},{"__typename":"ProgramTypesType","hide":false,"name":"volunteer_league","description":{"__typename":"ProgramTypeDescriptionType","isCustom":false,"text":""},"programImage":{"__typename":"ImageType","name":null,"url":null}},{"__typename":"ProgramTypesType","hide":false,"name":"class","description":{"__typename":"ProgramTypeDescriptionType","isCustom":false,"text":""},"programImage":{"__typename":"ImageType","name":null,"url":null}},{"__typename":"ProgramTypesType","hide":false,"name":"clinic","description":{"__typename":"ProgramTypeDescriptionType","isCustom":false,"text":""},"programImage":{"__typename":"ImageType","name":null,"url":null}},{"__typename":"ProgramTypesType","hide":false,"name":"series","description":{"__typename":"ProgramTypeDescriptionType","isCustom":false,"text":""},"programImage":{"__typename":"ImageType","name":null,"url":null}}],"competitionLevels":[{"__typename":"CompetitionLevelsType","hidden":false,"level":"Super Social","description":""},{"__typename":"CompetitionLevelsType","hidden":false,"level":"Recreational","description":""},{"__typename":"CompetitionLevelsType","hidden":false,"level":"Intermediate","description":""},{"__typename":"CompetitionLevelsType","hidden":false,"level":"Upper Intermediate","description":""},{"__typename":"CompetitionLevelsType","hidden":false,"level":"Competitive","description":""}],"formats":[]},{"__typename":"SportDetails","sportName":"Bocce","hideSport":null,"notes":"DC bocce leagues are a friendly atmosphere where you can meet new people and have fun at the same time! Bocce is an Italian lawn game, where the objective is to throw your team's weighted balls closest to the pallino (or jack). Bocce is a fun way to relax and meet new people. When you play with us, we'll take care of everything! You just need to sign up, show up, and play. ","hero":{"__typename":"HeroType","heroText":"DC's Best Bocce League","heroSubText":null,"heroImage":{"__typename":"HeroImageType","image":{"__typename":"ImageType","name":"Bocce.png","url":"https://s3.amazonaws.com/rivall-user-uploads/prodUploads/citySportHeroFolder/Bocce.png"}},"heroCta":{"__typename":"HeroCtaType","text":"SIGN UP FOR BOCCE","url":"https://www.volosports.com/discover?cityName=Washington%20DC&sportNames%5B%5D=Bocce","newTab":false}},"stylesOfPlay":[{"__typename":"StylesOfPlayType","title":"Open Grass Play","description":"Open Grass Play is played in wide open fields with "courts" set up by cones. No ball is really out of play because there are no barriers to hit. However, if the pallino is thrown out of bounds, it will require a rethrow. ","image":null}],"faq":[{"__typename":"FAQType","answer":"volosports.com/rules","question":"Where can I find the full rules?"},{"__typename":"FAQType","answer":"A premier, FUN experience! Plan to arrive at the field 10-15 minutes before game time to meet up with your teammates and get ready to roll. We play games to 15, with unlimited rounds, so make sure you pencil us in for at least 40-minutes on league nights. Once your game ends, the night is just beginning – head to your sponsor bar for drink specials and a chance to meet everyone in your league.","question":"What can I expect at a Volo DC Bocce League?"},{"__typename":"FAQType","answer":"We're all about being social here – and bocce is the original social sport! While there are chances to qualify for the National Bocce Tournament, we keep things nice and chill on the courts during our leagues.","question":"How competitive are Volo Bocce Leagues?"},{"__typename":"FAQType","answer":"All bocce teams are required to have a minimum of 5 players. If you and your crew don't have a full roster, we'll merge you with another small group. FYI – merged teams generally have extra players to protect against forfeits. If you'd like to make sure you have a larger or smaller team, you can register as a prepaid team which allows you to determine the number of players on your team.","question":"How many people do I need for a full bocce team?"},{"__typename":"FAQType","answer":"This is the great mystery of Bocce – and one we cannot answer. You'll have to sign up for a league to find out for yourself!","question":"Is it pallino or pallina?"},{"__typename":"FAQType","answer":"You can expect your Volo bocce league to be anywhere from $30-$65 per player for the entire season. Registration fees are dependent on location and day of the week, so be sure to check the league details carefully. After you sign up, everything else is taken care of for you. Your registration includes a league shirt, venue costs, insurance, equipment, prizes, league management, and so much more!\n","question":"How much does it cost to join a Volo DC Bocce league?"}],"programTypes":[{"__typename":"ProgramTypesType","hide":false,"name":"league","description":{"__typename":"ProgramTypeDescriptionType","isCustom":true,"text":"\u003cp>Volo sports leagues operate a lot like the sports leagues of your youth. Most of our leagues are 5 to 8 weeks and culminate in a series of playoff games to crown a champion! A team t-shirt is always included with registration and you will receive it at your first game. Volo provides referees, equipment, prizes, and specially trained staff members for your game. After your games each week, you and your team will head over to one of our sponsor bars for some post-game fun! Volo hosts the best post-game social parties and you will have access to Volo exclusive food and drink specials. By participating in leagues, you will also enjoy special invitations to Volo events, often including an end of season party. We strive to keep the games fair, safe, and stress free so that all you need to do is show up, play, socialize, and have a great time!\u003c/p>"},"programImage":{"__typename":"ImageType","name":"Screen Shot 2022-02-01 at 2.47.55 PM.png","url":"https://s3.amazonaws.com/rivall-user-uploads/prodUploads/programImagesFolder/Screen Shot 2022-02-01 at 2.47.55 PM.png"}},{"__typename":"ProgramTypesType","hide":true,"name":"tournament","description":{"__typename":"ProgramTypeDescriptionType","isCustom":false,"text":""},"programImage":{"__typename":"ImageType","name":null,"url":null}},{"__typename":"ProgramTypesType","hide":true,"name":"practice","description":{"__typename":"ProgramTypeDescriptionType","isCustom":false,"text":""},"programImage":{"__typename":"ImageType","name":null,"url":null}},{"__typename":"ProgramTypesType","hide":true,"name":"pickup","description":{"__typename":"ProgramTypeDescriptionType","isCustom":false,"text":""},"programImage":{"__typename":"ImageType","name":null,"url":null}},{"__typename":"ProgramTypesType","hide":true,"name":"dropin","description":{"__typename":"ProgramTypeDescriptionType","isCustom":false,"text":""},"programImage":{"__typename":"ImageType","name":null,"url":null}},{"__typename":"ProgramTypesType","hide":false,"name":"volunteer_event","description":{"__typename":"ProgramTypeDescriptionType","isCustom":false,"text":""},"programImage":{"__typename":"ImageType","name":null,"url":null}},{"__typename":"ProgramTypesType","hide":false,"name":"volunteer_league","description":{"__typename":"ProgramTypeDescriptionType","isCustom":false,"text":""},"programImage":{"__typename":"ImageType","name":null,"url":null}},{"__typename":"ProgramTypesType","hide":true,"name":"class","description":{"__typename":"ProgramTypeDescriptionType","isCustom":false,"text":""},"programImage":{"__typename":"ImageType","name":null,"url":null}},{"__typename":"ProgramTypesType","hide":true,"name":"clinic","description":{"__typename":"ProgramTypeDescriptionType","isCustom":false,"text":""},"programImage":{"__typename":"ImageType","name":null,"url":null}},{"__typename":"ProgramTypesType","hide":true,"name":"series","description":{"__typename":"ProgramTypeDescriptionType","isCustom":false,"text":""},"programImage":{"__typename":"ImageType","name":null,"url":null}}],"competitionLevels":[{"__typename":"CompetitionLevelsType","hidden":true,"level":"Super Social","description":""},{"__typename":"CompetitionLevelsType","hidden":true,"level":"Recreational","description":""},{"__typename":"CompetitionLevelsType","hidden":true,"level":"Intermediate","description":""},{"__typename":"CompetitionLevelsType","hidden":true,"level":"Upper Intermediate","description":""},{"__typename":"CompetitionLevelsType","hidden":true,"level":"Competitive","description":""}],"formats":[{"__typename":"FormatsType","description":"","format":"N/A","formatImage":{"__typename":"ImageType","url":""},"gender":"coed","maxPlayersOnField":{"__typename":"TotalsType","total":0,"male":0,"female":0},"minPlayersPerGame":{"__typename":"TotalsType","total":2,"male":0,"female":0},"minTeamSize":{"__typename":"TotalsType","total":5,"male":0,"female":0}},{"__typename":"FormatsType","description":"","format":"N/A","formatImage":{"__typename":"ImageType","url":""},"gender":"open","maxPlayersOnField":{"__typename":"TotalsType","total":0,"male":0,"female":0},"minPlayersPerGame":{"__typename":"TotalsType","total":2,"male":0,"female":0},"minTeamSize":{"__typename":"TotalsType","total":5,"male":0,"female":0}}]},{"__typename":"SportDetails","sportName":"Bootcamp","hideSport":true,"notes":"Get fit with friends and have fun while doing it!\n\nWe provide awesome instructors and a great view. Just bring your water bottle and a towel. \n\nWe suggest plenty of water and to dress accordingly and comfortably :)\n\nAll skill levels welcome.","hero":{"__typename":"HeroType","heroText":"Sweat","heroSubText":"A Lot!","heroImage":{"__typename":"HeroImageType","image":{"__typename":"ImageType","name":"DC '22 Rivall Banners (5).png","url":"https://s3.amazonaws.com/rivall-user-uploads/prodUploads/citySportHeroFolder/DC '22 Rivall Banners (5).png"}},"heroCta":{"__typename":"HeroCtaType","text":"","url":"","newTab":false}},"stylesOfPlay":[],"faq":[],"programTypes":[{"__typename":"ProgramTypesType","hide":false,"name":"league","description":{"__typename":"ProgramTypeDescriptionType","isCustom":true,"text":"Volo sports leagues are 5 to 8 weeks and are a great way to get outside and workout! A team t-shirt is always included with registration and you will receive it at your first game. Volo specially trained staff members for your workout. After you burn some calories each week, you and your class will head over to one of our sponsor bars for some post-game fun! Volo hosts the best post-game social parties and you will have access to Volo exclusive food and drink specials. By participating in leagues, you will also enjoy special invitations to Volo events, often including an end of season party!"},"programImage":{"__typename":"ImageType","name":null,"url":null}},{"__typename":"ProgramTypesType","hide":true,"name":"tournament","description":{"__typename":"ProgramTypeDescriptionType","isCustom":false,"text":""},"programImage":{"__typename":"ImageType","name":null,"url":null}},{"__typename":"ProgramTypesType","hide":true,"name":"practice","description":{"__typename":"ProgramTypeDescriptionType","isCustom":false,"text":""},"programImage":{"__typename":"ImageType","name":null,"url":null}},{"__typename":"ProgramTypesType","hide":true,"name":"pickup","description":{"__typename":"ProgramTypeDescriptionType","isCustom":false,"text":""},"programImage":{"__typename":"ImageType","name":null,"url":null}},{"__typename":"ProgramTypesType","hide":true,"name":"dropin","description":{"__typename":"ProgramTypeDescriptionType","isCustom":false,"text":""},"programImage":{"__typename":"ImageType","name":null,"url":null}},{"__typename":"ProgramTypesType","hide":false,"name":"volunteer_event","description":{"__typename":"ProgramTypeDescriptionType","isCustom":false,"text":""},"programImage":{"__typename":"ImageType","name":null,"url":null}},{"__typename":"ProgramTypesType","hide":false,"name":"volunteer_league","description":{"__typename":"ProgramTypeDescriptionType","isCustom":false,"text":""},"programImage":{"__typename":"ImageType","name":null,"url":null}},{"__typename":"ProgramTypesType","hide":true,"name":"class","description":{"__typename":"ProgramTypeDescriptionType","isCustom":false,"text":""},"programImage":{"__typename":"ImageType","name":null,"url":null}},{"__typename":"ProgramTypesType","hide":true,"name":"clinic","description":{"__typename":"ProgramTypeDescriptionType","isCustom":false,"text":""},"programImage":{"__typename":"ImageType","name":null,"url":null}},{"__typename":"ProgramTypesType","hide":true,"name":"series","description":{"__typename":"ProgramTypeDescriptionType","isCustom":false,"text":""},"programImage":{"__typename":"ImageType","name":null,"url":null}}],"competitionLevels":[{"__typename":"CompetitionLevelsType","hidden":true,"level":"Super Social","description":""},{"__typename":"CompetitionLevelsType","hidden":true,"level":"Recreational","description":""},{"__typename":"CompetitionLevelsType","hidden":true,"level":"Intermediate","description":""},{"__typename":"CompetitionLevelsType","hidden":true,"level":"Upper Intermediate","description":""},{"__typename":"CompetitionLevelsType","hidden":true,"level":"Competitive","description":""}],"formats":[{"__typename":"FormatsType","description":"Get fit with friends and have fun while doing it!\n\nWe provide awesome instructors and a great view. Just bring your water bottle and a towel. \n\nWe suggest water and make sure to dress accordingly and comfortably :)\n\nAll skill levels welcome.","format":"N/A","formatImage":{"__typename":"ImageType","url":""},"gender":"open","maxPlayersOnField":{"__typename":"TotalsType","total":0,"male":0,"female":0},"minPlayersPerGame":{"__typename":"TotalsType","total":0,"male":0,"female":0},"minTeamSize":{"__typename":"TotalsType","total":0,"male":0,"female":0}}]},{"__typename":"SportDetails","sportName":"Bowling","hideSport":null,"notes":"DC Bowling League is a fun and social time offering players of all levels to have fun and meet up with new friends! All leagues are coed so everyone can get involved and join the fun. You won't want to miss out! \n\nBeing social is in our DNA and we strive to make it a big part of our leagues. Come out for some bowling, meet new people, and always have fun! When you play with us, we'll take care of everything! You just need to sign up, show up, and play. ","hero":{"__typename":"HeroType","heroText":"DC's Best Bowling League","heroSubText":null,"heroImage":{"__typename":"HeroImageType","image":{"__typename":"ImageType","name":"Bowling.png","url":"https://s3.amazonaws.com/rivall-user-uploads/prodUploads/citySportHeroFolder/Bowling.png"}},"heroCta":{"__typename":"HeroCtaType","text":"Let's Bowl!","url":"https://www.volosports.com/discover?cityName=Washington%20DC&sportNames%5B%5D=Bowling","newTab":false}},"stylesOfPlay":[{"__typename":"StylesOfPlayType","title":"Team Total","description":"2 teams will compete in a total pins competition each match. Teams play 2, 10-frame games, switching lanes for the 2nd game. Teams select top 4 scores to count towards the team total pin score each match. A bowler cannot have their scores count in more than 2 matches each week.","image":null}],"faq":[{"__typename":"FAQType","answer":"volosports.com/rules","question":"Where can I find the full rules?"},{"__typename":"FAQType","answer":"Volo is a social sports company! Bowling can get a little competitive in the heat of the moment, but overall our bowling leagues are some of our most social leagues. Taking place at some of the best bars and restaurants in DC. Our Volo Bowling leagues are a great place to bring your friends and relax after a long day of work.","question":"Is this a competitive league?"},{"__typename":"FAQType","answer":"Tons of fun! On game night you'll want to arrive 10-15 minutes before your game to meet your teammates and get ready to play. Each team plays 2 games each night. ","question":"What's a Volo DC Bowling night like?"},{"__typename":"FAQType","answer":"The minimum number for our DC Bowling Leagues is 5 players per team. If you do not reach team status fear not, we will merge you with other groups to hit the minimum. Merged teams are generally larger to protect against forfeits. Want a larger or smaller team? You can register as a prepaid team to have as many or as few players on your roster.","question":"How big is a team?"},{"__typename":"FAQType","answer":"Nope! Bowling does not have any gender requirements, you need at least 2 players present though to play!","question":"Are there gender requirements?"}],"programTypes":[{"__typename":"ProgramTypesType","hide":false,"name":"league","description":{"__typename":"ProgramTypeDescriptionType","isCustom":true,"text":"Volo Sports leagues operate a lot like the sports leagues of your youth. Most of our leagues are 5 to 8 weeks and culminate in a series of playoff games to crown a champion! A team t-shirt is always included with registration and you will receive it at your first game. Volo provides referees, equipment, prizes, and specially trained staff members for your game. After your games each week, you and your team can stay at our sponsor bar! Volo hosts the best post-game social parties and you will have access to Volo exclusive food and drink specials. By participating in leagues, you will also enjoy special invitations to Volo events, often including an end of season party. We strive to keep the games fair, safe, and stress free so that all you need to do is show up, play, socialize, and have a great time!"},"programImage":{"__typename":"ImageType","name":"IMG_3348.jpg","url":"https://s3.amazonaws.com/rivall-user-uploads/prodUploads/programImagesFolder/IMG_3348.jpg"}},{"__typename":"ProgramTypesType","hide":true,"name":"tournament","description":{"__typename":"ProgramTypeDescriptionType","isCustom":false,"text":""},"programImage":{"__typename":"ImageType","name":null,"url":null}},{"__typename":"ProgramTypesType","hide":true,"name":"practice","description":{"__typename":"ProgramTypeDescriptionType","isCustom":false,"text":""},"programImage":{"__typename":"ImageType","name":null,"url":null}},{"__typename":"ProgramTypesType","hide":true,"name":"pickup","description":{"__typename":"ProgramTypeDescriptionType","isCustom":false,"text":""},"programImage":{"__typename":"ImageType","name":null,"url":null}},{"__typename":"ProgramTypesType","hide":true,"name":"dropin","description":{"__typename":"ProgramTypeDescriptionType","isCustom":false,"text":""},"programImage":{"__typename":"ImageType","name":null,"url":null}},{"__typename":"ProgramTypesType","hide":false,"name":"volunteer_event","description":{"__typename":"ProgramTypeDescriptionType","isCustom":false,"text":""},"programImage":{"__typename":"ImageType","name":null,"url":null}},{"__typename":"ProgramTypesType","hide":false,"name":"volunteer_league","description":{"__typename":"ProgramTypeDescriptionType","isCustom":false,"text":""},"programImage":{"__typename":"ImageType","name":null,"url":null}},{"__typename":"ProgramTypesType","hide":true,"name":"class","description":{"__typename":"ProgramTypeDescriptionType","isCustom":false,"text":""},"programImage":{"__typename":"ImageType","name":null,"url":null}},{"__typename":"ProgramTypesType","hide":true,"name":"clinic","description":{"__typename":"ProgramTypeDescriptionType","isCustom":false,"text":""},"programImage":{"__typename":"ImageType","name":null,"url":null}},{"__typename":"ProgramTypesType","hide":true,"name":"series","description":{"__typename":"ProgramTypeDescriptionType","isCustom":false,"text":""},"programImage":{"__typename":"ImageType","name":null,"url":null}}],"competitionLevels":[{"__typename":"CompetitionLevelsType","hidden":true,"level":"Super Social","description":""},{"__typename":"CompetitionLevelsType","hidden":true,"level":"Recreational","description":""},{"__typename":"CompetitionLevelsType","hidden":true,"level":"Intermediate","description":""},{"__typename":"CompetitionLevelsType","hidden":true,"level":"Upper Intermediate","description":""},{"__typename":"CompetitionLevelsType","hidden":true,"level":"Competitive","description":""}],"formats":[{"__typename":"FormatsType","description":"","format":"5v5","formatImage":{"__typename":"ImageType","url":""},"gender":"coed","maxPlayersOnField":{"__typename":"TotalsType","total":4,"male":0,"female":0},"minPlayersPerGame":{"__typename":"TotalsType","total":2,"male":0,"female":0},"minTeamSize":{"__typename":"TotalsType","total":4,"male":0,"female":0}}]},{"__typename":"SportDetails","sportName":"Broomball","hideSport":true,"notes":"","hero":{"__typename":"HeroType","heroText":"","heroSubText":"","heroImage":{"__typename":"HeroImageType","image":{"__typename":"ImageType","name":"","url":""}},"heroCta":{"__typename":"HeroCtaType","text":"","url":"","newTab":false}},"stylesOfPlay":[],"faq":[],"programTypes":[{"__typename":"ProgramTypesType","hide":false,"name":"league","description":{"__typename":"ProgramTypeDescriptionType","isCustom":false,"text":""},"programImage":{"__typename":"ImageType","name":null,"url":null}},{"__typename":"ProgramTypesType","hide":false,"name":"tournament","description":{"__typename":"ProgramTypeDescriptionType","isCustom":false,"text":""},"programImage":{"__typename":"ImageType","name":null,"url":null}},{"__typename":"ProgramTypesType","hide":false,"name":"practice","description":{"__typename":"ProgramTypeDescriptionType","isCustom":false,"text":""},"programImage":{"__typename":"ImageType","name":null,"url":null}},{"__typename":"ProgramTypesType","hide":false,"name":"pickup","description":{"__typename":"ProgramTypeDescriptionType","isCustom":false,"text":""},"programImage":{"__typename":"ImageType","name":null,"url":null}},{"__typename":"ProgramTypesType","hide":false,"name":"dropin","description":{"__typename":"ProgramTypeDescriptionType","isCustom":false,"text":""},"programImage":{"__typename":"ImageType","name":null,"url":null}},{"__typename":"ProgramTypesType","hide":false,"name":"volunteer_event","description":{"__typename":"ProgramTypeDescriptionType","isCustom":false,"text":""},"programImage":{"__typename":"ImageType","name":null,"url":null}},{"__typename":"ProgramTypesType","hide":false,"name":"volunteer_league","description":{"__typename":"ProgramTypeDescriptionType","isCustom":false,"text":""},"programImage":{"__typename":"ImageType","name":null,"url":null}},{"__typename":"ProgramTypesType","hide":false,"name":"class","description":{"__typename":"ProgramTypeDescriptionType","isCustom":false,"text":""},"programImage":{"__typename":"ImageType","name":null,"url":null}},{"__typename":"ProgramTypesType","hide":false,"name":"clinic","description":{"__typename":"ProgramTypeDescriptionType","isCustom":false,"text":""},"programImage":{"__typename":"ImageType","name":null,"url":null}},{"__typename":"ProgramTypesType","hide":false,"name":"series","description":{"__typename":"ProgramTypeDescriptionType","isCustom":false,"text":""},"programImage":{"__typename":"ImageType","name":null,"url":null}}],"competitionLevels":[{"__typename":"CompetitionLevelsType","hidden":false,"level":"Super Social","description":""},{"__typename":"CompetitionLevelsType","hidden":false,"level":"Recreational","description":""},{"__typename":"CompetitionLevelsType","hidden":false,"level":"Intermediate","description":""},{"__typename":"CompetitionLevelsType","hidden":false,"level":"Upper Intermediate","description":""},{"__typename":"CompetitionLevelsType","hidden":false,"level":"Competitive","description":""}],"formats":[]},{"__typename":"SportDetails","sportName":"Call of Duty","hideSport":true,"notes":"","hero":{"__typename":"HeroType","heroText":"","heroSubText":"","heroImage":{"__typename":"HeroImageType","image":{"__typename":"ImageType","name":"","url":""}},"heroCta":{"__typename":"HeroCtaType","text":"","url":"","newTab":false}},"stylesOfPlay":[],"faq":[],"programTypes":[{"__typename":"ProgramTypesType","hide":false,"name":"league","description":{"__typename":"ProgramTypeDescriptionType","isCustom":false,"text":""},"programImage":{"__typename":"ImageType","name":null,"url":null}},{"__typename":"ProgramTypesType","hide":false,"name":"tournament","description":{"__typename":"ProgramTypeDescriptionType","isCustom":false,"text":""},"programImage":{"__typename":"ImageType","name":null,"url":null}},{"__typename":"ProgramTypesType","hide":false,"name":"practice","description":{"__typename":"ProgramTypeDescriptionType","isCustom":false,"text":""},"programImage":{"__typename":"ImageType","name":null,"url":null}},{"__typename":"ProgramTypesType","hide":false,"name":"pickup","description":{"__typename":"ProgramTypeDescriptionType","isCustom":false,"text":""},"programImage":{"__typename":"ImageType","name":null,"url":null}},{"__typename":"ProgramTypesType","hide":false,"name":"dropin","description":{"__typename":"ProgramTypeDescriptionType","isCustom":false,"text":""},"programImage":{"__typename":"ImageType","name":null,"url":null}},{"__typename":"ProgramTypesType","hide":false,"name":"volunteer_event","description":{"__typename":"ProgramTypeDescriptionType","isCustom":false,"text":""},"programImage":{"__typename":"ImageType","name":null,"url":null}},{"__typename":"ProgramTypesType","hide":false,"name":"volunteer_league","description":{"__typename":"ProgramTypeDescriptionType","isCustom":false,"text":""},"programImage":{"__typename":"ImageType","name":null,"url":null}},{"__typename":"ProgramTypesType","hide":false,"name":"class","description":{"__typename":"ProgramTypeDescriptionType","isCustom":false,"text":""},"programImage":{"__typename":"ImageType","name":null,"url":null}},{"__typename":"ProgramTypesType","hide":false,"name":"clinic","description":{"__typename":"ProgramTypeDescriptionType","isCustom":false,"text":""},"programImage":{"__typename":"ImageType","name":null,"url":null}},{"__typename":"ProgramTypesType","hide":false,"name":"series","description":{"__typename":"ProgramTypeDescriptionType","isCustom":false,"text":""},"programImage":{"__typename":"ImageType","name":null,"url":null}}],"competitionLevels":[{"__typename":"CompetitionLevelsType","hidden":false,"level":"Super Social","description":""},{"__typename":"CompetitionLevelsType","hidden":false,"level":"Recreational","description":""},{"__typename":"CompetitionLevelsType","hidden":false,"level":"Intermediate","description":""},{"__typename":"CompetitionLevelsType","hidden":false,"level":"Upper Intermediate","description":""},{"__typename":"CompetitionLevelsType","hidden":false,"level":"Competitive","description":""}],"formats":[]},{"__typename":"SportDetails","sportName":"Class","hideSport":true,"notes":"","hero":{"__typename":"HeroType","heroText":"","heroSubText":"","heroImage":{"__typename":"HeroImageType","image":{"__typename":"ImageType","name":"","url":""}},"heroCta":{"__typename":"HeroCtaType","text":"","url":"","newTab":false}},"stylesOfPlay":[],"faq":[],"programTypes":[{"__typename":"ProgramTypesType","hide":false,"name":"league","description":{"__typename":"ProgramTypeDescriptionType","isCustom":false,"text":""},"programImage":{"__typename":"ImageType","name":null,"url":null}},{"__typename":"ProgramTypesType","hide":false,"name":"tournament","description":{"__typename":"ProgramTypeDescriptionType","isCustom":false,"text":""},"programImage":{"__typename":"ImageType","name":null,"url":null}},{"__typename":"ProgramTypesType","hide":false,"name":"practice","description":{"__typename":"ProgramTypeDescriptionType","isCustom":false,"text":""},"programImage":{"__typename":"ImageType","name":null,"url":null}},{"__typename":"ProgramTypesType","hide":false,"name":"pickup","description":{"__typename":"ProgramTypeDescriptionType","isCustom":false,"text":""},"programImage":{"__typename":"ImageType","name":null,"url":null}},{"__typename":"ProgramTypesType","hide":false,"name":"dropin","description":{"__typename":"ProgramTypeDescriptionType","isCustom":false,"text":""},"programImage":{"__typename":"ImageType","name":null,"url":null}},{"__typename":"ProgramTypesType","hide":false,"name":"volunteer_event","description":{"__typename":"ProgramTypeDescriptionType","isCustom":false,"text":""},"programImage":{"__typename":"ImageType","name":null,"url":null}},{"__typename":"ProgramTypesType","hide":false,"name":"volunteer_league","description":{"__typename":"ProgramTypeDescriptionType","isCustom":false,"text":""},"programImage":{"__typename":"ImageType","name":null,"url":null}},{"__typename":"ProgramTypesType","hide":false,"name":"class","description":{"__typename":"ProgramTypeDescriptionType","isCustom":false,"text":""},"programImage":{"__typename":"ImageType","name":null,"url":null}},{"__typename":"ProgramTypesType","hide":false,"name":"clinic","description":{"__typename":"ProgramTypeDescriptionType","isCustom":false,"text":""},"programImage":{"__typename":"ImageType","name":null,"url":null}},{"__typename":"ProgramTypesType","hide":false,"name":"series","description":{"__typename":"ProgramTypeDescriptionType","isCustom":false,"text":""},"programImage":{"__typename":"ImageType","name":null,"url":null}}],"competitionLevels":[{"__typename":"CompetitionLevelsType","hidden":false,"level":"Super Social","description":""},{"__typename":"CompetitionLevelsType","hidden":false,"level":"Recreational","description":""},{"__typename":"CompetitionLevelsType","hidden":false,"level":"Intermediate","description":""},{"__typename":"CompetitionLevelsType","hidden":false,"level":"Upper Intermediate","description":""},{"__typename":"CompetitionLevelsType","hidden":false,"level":"Competitive","description":""}],"formats":[]},{"__typename":"SportDetails","sportName":"Climbing","hideSport":true,"notes":"","hero":{"__typename":"HeroType","heroText":"","heroSubText":"","heroImage":{"__typename":"HeroImageType","image":{"__typename":"ImageType","name":"","url":""}},"heroCta":{"__typename":"HeroCtaType","text":"","url":"","newTab":false}},"stylesOfPlay":[],"faq":[],"programTypes":[{"__typename":"ProgramTypesType","hide":false,"name":"league","description":{"__typename":"ProgramTypeDescriptionType","isCustom":false,"text":"\u003cp>Default description enabled\u003c/p>"},"programImage":{"__typename":"ImageType","name":null,"url":null}},{"__typename":"ProgramTypesType","hide":false,"name":"tournament","description":{"__typename":"ProgramTypeDescriptionType","isCustom":false,"text":"\u003cp>Default description enabled\u003c/p>"},"programImage":{"__typename":"ImageType","name":null,"url":null}},{"__typename":"ProgramTypesType","hide":false,"name":"practice","description":{"__typename":"ProgramTypeDescriptionType","isCustom":false,"text":"\u003cp>Default description enabled\u003c/p>"},"programImage":{"__typename":"ImageType","name":null,"url":null}},{"__typename":"ProgramTypesType","hide":false,"name":"pickup","description":{"__typename":"ProgramTypeDescriptionType","isCustom":false,"text":"\u003cp>Default description enabled\u003c/p>"},"programImage":{"__typename":"ImageType","name":null,"url":null}},{"__typename":"ProgramTypesType","hide":false,"name":"dropin","description":{"__typename":"ProgramTypeDescriptionType","isCustom":false,"text":"\u003cp>Default description enabled\u003c/p>"},"programImage":{"__typename":"ImageType","name":null,"url":null}},{"__typename":"ProgramTypesType","hide":false,"name":"volunteer_event","description":{"__typename":"ProgramTypeDescriptionType","isCustom":false,"text":""},"programImage":{"__typename":"ImageType","name":null,"url":null}},{"__typename":"ProgramTypesType","hide":false,"name":"volunteer_league","description":{"__typename":"ProgramTypeDescriptionType","isCustom":false,"text":""},"programImage":{"__typename":"ImageType","name":null,"url":null}},{"__typename":"ProgramTypesType","hide":false,"name":"class","description":{"__typename":"ProgramTypeDescriptionType","isCustom":false,"text":"\u003cp>Default description enabled\u003c/p>"},"programImage":{"__typename":"ImageType","name":null,"url":null}},{"__typename":"ProgramTypesType","hide":false,"name":"clinic","description":{"__typename":"ProgramTypeDescriptionType","isCustom":false,"text":"\u003cp>Default description enabled\u003c/p>"},"programImage":{"__typename":"ImageType","name":null,"url":null}},{"__typename":"ProgramTypesType","hide":false,"name":"series","description":{"__typename":"ProgramTypeDescriptionType","isCustom":false,"text":"\u003cp>Default description enabled\u003c/p>"},"programImage":{"__typename":"ImageType","name":null,"url":null}}],"competitionLevels":[{"__typename":"CompetitionLevelsType","hidden":false,"level":"Super Social","description":""},{"__typename":"CompetitionLevelsType","hidden":false,"level":"Recreational","description":""},{"__typename":"CompetitionLevelsType","hidden":false,"level":"Intermediate","description":""},{"__typename":"CompetitionLevelsType","hidden":false,"level":"Upper Intermediate","description":""},{"__typename":"CompetitionLevelsType","hidden":false,"level":"Competitive","description":""}],"formats":[{"__typename":"FormatsType","description":"","format":"N/A","formatImage":{"__typename":"ImageType","url":""},"gender":"coed","maxPlayersOnField":{"__typename":"TotalsType","total":0,"male":0,"female":0},"minPlayersPerGame":{"__typename":"TotalsType","total":0,"male":0,"female":0},"minTeamSize":{"__typename":"TotalsType","total":0,"male":0,"female":0}}]},{"__typename":"SportDetails","sportName":"Cornhole","hideSport":null,"notes":"\u003cp>Join the DC's best Cornhole League. Everyone loves cornhole at tailgates and awesome backyard barbecues. Join us for a league and perfect your skills for your next gathering. Cornhole leagues are played all over the city of Washington, DC and are available weekly in various locations. Volo does cornhole like no one else in the city. You don't just show up, play, and go home at Volo. You show up, play, and make friends that last a lifetime!\u003c/p>","hero":{"__typename":"HeroType","heroText":"DC's Best Cornhole League","heroSubText":null,"heroImage":{"__typename":"HeroImageType","image":{"__typename":"ImageType","name":"Cornhole.png","url":"https://s3.amazonaws.com/rivall-user-uploads/prodUploads/citySportHeroFolder/Cornhole.png"}},"heroCta":{"__typename":"HeroCtaType","text":"CLICK TO PLAY","url":"https://www.volosports.com/discover?cityName=Washington%20DC&sportNames%5B%5D=Cornhole","newTab":false}},"stylesOfPlay":[{"__typename":"StylesOfPlayType","title":"Match Play","description":"Match Play consists of 16 rounds per game. Our cumulative scoring method means no subtractions. So, whatever points you earn each round is your score, regardless of what your opponent gets. During the regular season, ties end in a tie unless you're in the playoffs then you're up for another round! ","image":null}],"faq":[{"__typename":"FAQType","answer":"volosports.com/rules","question":"Where can I find the full rules?"},{"__typename":"FAQType","answer":"Volo is a social sports company! Cornhole can get a little competitive in the heat of the moment, but overall cornhole is one of our most social leagues taking place at some of the best bars and restaurants in DC. Our Volo Cornhole leagues are a great place to bring your friends and relax after a long day of work. Some of our venues are dog friendly as well!","question":"Is this a competitive league?"},{"__typename":"FAQType","answer":"Tons of fun! On game night you'll want to arrive 10-15 minutes before your game to meet your teammates and get ready to play. Each team plays 2 games each night. Each game consists of 16 frames, with overall scoring (no subtraction). The team with the most points after the 16th round wins!","question":"What's a Volo DC Cornhole night like?"},{"__typename":"FAQType","answer":"The minimum number for a cornhole team is 5 players. If you do not reach team status fear not, we will merge you with other groups to hit the minimum. Merged teams are generally larger to protect against forfeits. Want a larger or smaller team? You can register as a prepaid team to have as many or as few players on your roster.","question":"How big is a team?"},{"__typename":"FAQType","answer":"Nope! Cornhole does not have any gender requirements, you need at least 2 players present from the team to avoid a forfeit and play","question":"Are there gender requirements?"}],"programTypes":[{"__typename":"ProgramTypesType","hide":false,"name":"league","description":{"__typename":"ProgramTypeDescriptionType","isCustom":true,"text":"Volo Sports leagues operate a lot like the sports leagues of your youth. Most of our leagues are 5 to 8 weeks and culminate in a series of playoff games to crown a champion! A team t-shirt is always included with registration and you will receive it at your first game. Volo provides referees, equipment, prizes, and specially trained staff members for your game. After your games each week, you and your team can stay at our sponsor bar! Volo hosts the best post-game social parties and you will have access to Volo exclusive food and drink specials. By participating in leagues, you will also enjoy special invitations to Volo events, often including an end of season party. We strive to keep the games fair, safe, and stress free so that all you need to do is show up, play, socialize, and have a great time!"},"programImage":{"__typename":"ImageType","name":"Screen Shot 2022-02-01 at 3.21.08 PM.jpg","url":"https://s3.amazonaws.com/rivall-user-uploads/prodUploads/programImagesFolder/Screen Shot 2022-02-01 at 3.21.08 PM.jpg"}},{"__typename":"ProgramTypesType","hide":true,"name":"tournament","description":{"__typename":"ProgramTypeDescriptionType","isCustom":false,"text":""},"programImage":{"__typename":"ImageType","name":null,"url":null}},{"__typename":"ProgramTypesType","hide":true,"name":"practice","description":{"__typename":"ProgramTypeDescriptionType","isCustom":false,"text":""},"programImage":{"__typename":"ImageType","name":null,"url":null}},{"__typename":"ProgramTypesType","hide":true,"name":"pickup","description":{"__typename":"ProgramTypeDescriptionType","isCustom":false,"text":""},"programImage":{"__typename":"ImageType","name":null,"url":null}},{"__typename":"ProgramTypesType","hide":true,"name":"dropin","description":{"__typename":"ProgramTypeDescriptionType","isCustom":false,"text":""},"programImage":{"__typename":"ImageType","name":null,"url":null}},{"__typename":"ProgramTypesType","hide":false,"name":"volunteer_event","description":{"__typename":"ProgramTypeDescriptionType","isCustom":false,"text":""},"programImage":{"__typename":"ImageType","name":null,"url":null}},{"__typename":"ProgramTypesType","hide":false,"name":"volunteer_league","description":{"__typename":"ProgramTypeDescriptionType","isCustom":false,"text":""},"programImage":{"__typename":"ImageType","name":null,"url":null}},{"__typename":"ProgramTypesType","hide":true,"name":"class","description":{"__typename":"ProgramTypeDescriptionType","isCustom":false,"text":""},"programImage":{"__typename":"ImageType","name":null,"url":null}},{"__typename":"ProgramTypesType","hide":true,"name":"clinic","description":{"__typename":"ProgramTypeDescriptionType","isCustom":false,"text":""},"programImage":{"__typename":"ImageType","name":null,"url":null}},{"__typename":"ProgramTypesType","hide":true,"name":"series","description":{"__typename":"ProgramTypeDescriptionType","isCustom":false,"text":""},"programImage":{"__typename":"ImageType","name":null,"url":null}}],"competitionLevels":[{"__typename":"CompetitionLevelsType","hidden":true,"level":"Super Social","description":""},{"__typename":"CompetitionLevelsType","hidden":true,"level":"Recreational","description":""},{"__typename":"CompetitionLevelsType","hidden":true,"level":"Intermediate","description":""},{"__typename":"CompetitionLevelsType","hidden":true,"level":"Upper Intermediate","description":""},{"__typename":"CompetitionLevelsType","hidden":true,"level":"Competitive","description":""}],"formats":[{"__typename":"FormatsType","description":"\u003cp>No gender requirement. Volo \"Frame Scoring\" format. 1 or multiple players can throw bags each turn. Min 2 players to start a game.\u003c/p>","format":"N/A","formatImage":{"__typename":"ImageType","url":""},"gender":"open","maxPlayersOnField":{"__typename":"TotalsType","total":0,"male":0,"female":0},"minPlayersPerGame":{"__typename":"TotalsType","total":2,"male":0,"female":0},"minTeamSize":{"__typename":"TotalsType","total":5,"male":0,"female":0}}]},{"__typename":"SportDetails","sportName":"Dodgeball","hideSport":null,"notes":"Want to become a true dodgeballer and learn the 5 D's of dodgeball? Join Volo's DC Dodgeball leagues to learn how to dodge, duck, dip, dive, and dodge! Volo DC Dodgeball Leagues seek to provide our members with a fun and social atmosphere while playing their favorite sport. We encourage you and your friends to come out, play dodgeball, meet new people, and HAVE FUN! You can join our extremely social DC Dodgeball League as a team, small group of friends or solo.\n\n","hero":{"__typename":"HeroType","heroText":"DC's Best Dodgeball League","heroSubText":null,"heroImage":{"__typename":"HeroImageType","image":{"__typename":"ImageType","name":"Dodgeball.png","url":"https://s3.amazonaws.com/rivall-user-uploads/prodUploads/citySportHeroFolder/Dodgeball.png"}},"heroCta":{"__typename":"HeroCtaType","text":"SIGN UP TODAY!","url":"https://www.volosports.com/discover?cityName=Washington%20DC&sportNames%5B%5D=Dodgeball","newTab":false}},"stylesOfPlay":[{"__typename":"StylesOfPlayType","title":"Traditional","description":"Traditional style dodgeball is the gym class game exactly how you remember it! Leagues can be 6v6, 7v7, or even 12v12 depending on the size of the court. All traditional dodgeball leagues are coed and are 30 minutes long. Play as many games as you can because the team with the most wins will be declared the winner of the match!\n","image":null}],"faq":[{"__typename":"FAQType","answer":"volosports.com/rules","question":"Where can I find the full rules?"},{"__typename":"FAQType","answer":"Volo is a social sports company! While we do offer some competitive leagues (these are typically noted as competitive in their title) most of our leagues are social leagues. Check each league for further details.","question":"Is this a competitive league?"},{"__typename":"FAQType","answer":"Tons of fun! On game night you'll want to arrive 10-15 minutes before your game to meet your teammates and get ready to play. Each game is 30 minutes long. During that time, teams of 8v8 will play as many rounds as possible in the allotted (round ends when a team has all their players eliminated). The team with the most wins after 30 minutes is the winner. After your game ends, head to our sponsor bar for drink specials and getting to know your fellow dodgeball players!","question":"What's a Volo DC Dodgeball night like?"},{"__typename":"FAQType","answer":"The minimum number for a dodgeball team is 12 players. If you do not reach team status fear not, we will merge you with other groups to hit the minimum. Merged teams are generally larger to protect against forfeits. Want a larger or smaller team? You can register as a prepaid team to have as many or as few players on your roster.","question":"How big is a team?"},{"__typename":"FAQType","answer":"Yes! Each team can have a maximum of 5 males on the dodgeball court. The minimum required players are 5 total players with at least one of those players being females.\n\n","question":"Are there gender requirements?"}],"programTypes":[{"__typename":"ProgramTypesType","hide":false,"name":"league","description":{"__typename":"ProgramTypeDescriptionType","isCustom":true,"text":"\u003cp>Volo sports leagues operate a lot like the sports leagues of your youth. Most of our leagues are 5 to 8 weeks and culminate in a series of playoff games to crown a champion! A team t-shirt is always included with registration and you will receive it at your first game. Volo provides referees, equipment, prizes, and specially trained staff members for your game. After your games each week, you and your team will head over to one of our sponsor bars for some post-game fun! Volo hosts the best post-game social parties and you will have access to Volo exclusive food and drink specials. By participating in leagues, you will also enjoy special invitations to Volo events, often including an end of season party. We strive to keep the games fair, safe, and stress free so that all you need to do is show up, play, socialize, and have a great time!\u003c/p>"},"programImage":{"__typename":"ImageType","name":"Screen Shot 2022-01-19 at 1.50.36 PM.jpg","url":"https://s3.amazonaws.com/rivall-user-uploads/prodUploads/programImagesFolder/Screen Shot 2022-01-19 at 1.50.36 PM.jpg"}},{"__typename":"ProgramTypesType","hide":true,"name":"tournament","description":{"__typename":"ProgramTypeDescriptionType","isCustom":false,"text":""},"programImage":{"__typename":"ImageType","name":null,"url":null}},{"__typename":"ProgramTypesType","hide":true,"name":"practice","description":{"__typename":"ProgramTypeDescriptionType","isCustom":false,"text":""},"programImage":{"__typename":"ImageType","name":null,"url":null}},{"__typename":"ProgramTypesType","hide":true,"name":"pickup","description":{"__typename":"ProgramTypeDescriptionType","isCustom":false,"text":""},"programImage":{"__typename":"ImageType","name":null,"url":null}},{"__typename":"ProgramTypesType","hide":true,"name":"dropin","description":{"__typename":"ProgramTypeDescriptionType","isCustom":false,"text":""},"programImage":{"__typename":"ImageType","name":null,"url":null}},{"__typename":"ProgramTypesType","hide":false,"name":"volunteer_event","description":{"__typename":"ProgramTypeDescriptionType","isCustom":false,"text":""},"programImage":{"__typename":"ImageType","name":null,"url":null}},{"__typename":"ProgramTypesType","hide":false,"name":"volunteer_league","description":{"__typename":"ProgramTypeDescriptionType","isCustom":false,"text":""},"programImage":{"__typename":"ImageType","name":null,"url":null}},{"__typename":"ProgramTypesType","hide":true,"name":"class","description":{"__typename":"ProgramTypeDescriptionType","isCustom":false,"text":""},"programImage":{"__typename":"ImageType","name":null,"url":null}},{"__typename":"ProgramTypesType","hide":true,"name":"clinic","description":{"__typename":"ProgramTypeDescriptionType","isCustom":false,"text":""},"programImage":{"__typename":"ImageType","name":null,"url":null}},{"__typename":"ProgramTypesType","hide":true,"name":"series","description":{"__typename":"ProgramTypeDescriptionType","isCustom":false,"text":""},"programImage":{"__typename":"ImageType","name":null,"url":null}}],"competitionLevels":[{"__typename":"CompetitionLevelsType","hidden":true,"level":"Super Social","description":""},{"__typename":"CompetitionLevelsType","hidden":true,"level":"Recreational","description":""},{"__typename":"CompetitionLevelsType","hidden":true,"level":"Intermediate","description":""},{"__typename":"CompetitionLevelsType","hidden":true,"level":"Upper Intermediate","description":""},{"__typename":"CompetitionLevelsType","hidden":true,"level":"Competitive","description":""}],"formats":[{"__typename":"FormatsType","description":"","format":"8v8","formatImage":{"__typename":"ImageType","url":""},"gender":"coed","maxPlayersOnField":{"__typename":"TotalsType","total":8,"male":5,"female":0},"minPlayersPerGame":{"__typename":"TotalsType","total":4,"male":0,"female":1},"minTeamSize":{"__typename":"TotalsType","total":12,"male":2,"female":3}},{"__typename":"FormatsType","description":"","format":"6v6","formatImage":{"__typename":"ImageType","url":""},"gender":"coed","maxPlayersOnField":{"__typename":"TotalsType","total":6,"male":4,"female":4},"minPlayersPerGame":{"__typename":"TotalsType","total":3,"male":0,"female":1},"minTeamSize":{"__typename":"TotalsType","total":10,"male":2,"female":2}}]},{"__typename":"SportDetails","sportName":"E-Sports","hideSport":true,"notes":"Are you ready to test your knowledge? Volo offers general or themed trivia, bringing players together from across the country to determine the most dedicated TV show fans, movie watchers or just general information collectors. Do you know everything about FRIENDS or The Office? Are you a sports fanatic? We've got you covered. Or, if you just think you know everything about everything, general trivia is the name of your game. Ready to play? Sign up today!","hero":{"__typename":"HeroType","heroText":"Volo Trivia - The BEST Trivia in the City!","heroSubText":null,"heroImage":{"__typename":"HeroImageType","image":{"__typename":"ImageType","name":"E-Sports.png","url":"https://s3.amazonaws.com/rivall-user-uploads/prodUploads/citySportHeroFolder/E-Sports.png"}},"heroCta":{"__typename":"HeroCtaType","text":"Test Your Knowledge Today!","url":"https://www.volosports.com/discover?cityName=Washington%20DC&sportNames%5B%5D=E-Sports","newTab":false}},"stylesOfPlay":null,"faq":[{"__typename":"FAQType","answer":"volosports.com/rules","question":"Where can I find the full rules?"},{"__typename":"FAQType","answer":"Individuals are more than welcome to play! You can select to be a full team (registration requirements must be met) or be placed on a team of new friends!","question":"Can I play by myself?"}],"programTypes":[{"__typename":"ProgramTypesType","hide":false,"name":"league","description":{"__typename":"ProgramTypeDescriptionType","isCustom":false,"text":""},"programImage":{"__typename":"ImageType","name":null,"url":null}},{"__typename":"ProgramTypesType","hide":false,"name":"tournament","description":{"__typename":"ProgramTypeDescriptionType","isCustom":false,"text":""},"programImage":{"__typename":"ImageType","name":null,"url":null}},{"__typename":"ProgramTypesType","hide":false,"name":"practice","description":{"__typename":"ProgramTypeDescriptionType","isCustom":true,"text":""},"programImage":{"__typename":"ImageType","name":null,"url":null}},{"__typename":"ProgramTypesType","hide":false,"name":"pickup","description":{"__typename":"ProgramTypeDescriptionType","isCustom":true,"text":""},"programImage":{"__typename":"ImageType","name":null,"url":null}},{"__typename":"ProgramTypesType","hide":false,"name":"dropin","description":{"__typename":"ProgramTypeDescriptionType","isCustom":true,"text":""},"programImage":{"__typename":"ImageType","name":null,"url":null}},{"__typename":"ProgramTypesType","hide":false,"name":"volunteer_event","description":{"__typename":"ProgramTypeDescriptionType","isCustom":false,"text":""},"programImage":{"__typename":"ImageType","name":null,"url":null}},{"__typename":"ProgramTypesType","hide":false,"name":"volunteer_league","description":{"__typename":"ProgramTypeDescriptionType","isCustom":false,"text":""},"programImage":{"__typename":"ImageType","name":null,"url":null}},{"__typename":"ProgramTypesType","hide":false,"name":"class","description":{"__typename":"ProgramTypeDescriptionType","isCustom":false,"text":""},"programImage":{"__typename":"ImageType","name":null,"url":null}},{"__typename":"ProgramTypesType","hide":false,"name":"clinic","description":{"__typename":"ProgramTypeDescriptionType","isCustom":false,"text":""},"programImage":{"__typename":"ImageType","name":null,"url":null}},{"__typename":"ProgramTypesType","hide":false,"name":"series","description":{"__typename":"ProgramTypeDescriptionType","isCustom":false,"text":""},"programImage":{"__typename":"ImageType","name":null,"url":null}}],"competitionLevels":[{"__typename":"CompetitionLevelsType","hidden":true,"level":"Super Social","description":""},{"__typename":"CompetitionLevelsType","hidden":true,"level":"Recreational","description":""},{"__typename":"CompetitionLevelsType","hidden":true,"level":"Intermediate","description":""},{"__typename":"CompetitionLevelsType","hidden":true,"level":"Upper Intermediate","description":""},{"__typename":"CompetitionLevelsType","hidden":true,"level":"Competitive","description":""}],"formats":[]},{"__typename":"SportDetails","sportName":"Event","hideSport":true,"notes":"","hero":{"__typename":"HeroType","heroText":"","heroSubText":"","heroImage":{"__typename":"HeroImageType","image":{"__typename":"ImageType","name":"","url":""}},"heroCta":{"__typename":"HeroCtaType","text":"","url":"","newTab":false}},"stylesOfPlay":[],"faq":[],"programTypes":[{"__typename":"ProgramTypesType","hide":false,"name":"league","description":{"__typename":"ProgramTypeDescriptionType","isCustom":false,"text":""},"programImage":{"__typename":"ImageType","name":null,"url":null}},{"__typename":"ProgramTypesType","hide":false,"name":"tournament","description":{"__typename":"ProgramTypeDescriptionType","isCustom":false,"text":""},"programImage":{"__typename":"ImageType","name":null,"url":null}},{"__typename":"ProgramTypesType","hide":false,"name":"practice","description":{"__typename":"ProgramTypeDescriptionType","isCustom":false,"text":""},"programImage":{"__typename":"ImageType","name":null,"url":null}},{"__typename":"ProgramTypesType","hide":false,"name":"pickup","description":{"__typename":"ProgramTypeDescriptionType","isCustom":false,"text":""},"programImage":{"__typename":"ImageType","name":null,"url":null}},{"__typename":"ProgramTypesType","hide":false,"name":"dropin","description":{"__typename":"ProgramTypeDescriptionType","isCustom":false,"text":""},"programImage":{"__typename":"ImageType","name":null,"url":null}},{"__typename":"ProgramTypesType","hide":false,"name":"volunteer_event","description":{"__typename":"ProgramTypeDescriptionType","isCustom":false,"text":""},"programImage":{"__typename":"ImageType","name":null,"url":null}},{"__typename":"ProgramTypesType","hide":false,"name":"volunteer_league","description":{"__typename":"ProgramTypeDescriptionType","isCustom":false,"text":""},"programImage":{"__typename":"ImageType","name":null,"url":null}},{"__typename":"ProgramTypesType","hide":false,"name":"class","description":{"__typename":"ProgramTypeDescriptionType","isCustom":false,"text":""},"programImage":{"__typename":"ImageType","name":null,"url":null}},{"__typename":"ProgramTypesType","hide":false,"name":"clinic","description":{"__typename":"ProgramTypeDescriptionType","isCustom":false,"text":""},"programImage":{"__typename":"ImageType","name":null,"url":null}},{"__typename":"ProgramTypesType","hide":false,"name":"series","description":{"__typename":"ProgramTypeDescriptionType","isCustom":false,"text":""},"programImage":{"__typename":"ImageType","name":null,"url":null}}],"competitionLevels":[{"__typename":"CompetitionLevelsType","hidden":false,"level":"Super Social","description":""},{"__typename":"CompetitionLevelsType","hidden":false,"level":"Recreational","description":""},{"__typename":"CompetitionLevelsType","hidden":false,"level":"Intermediate","description":""},{"__typename":"CompetitionLevelsType","hidden":false,"level":"Upper Intermediate","description":""},{"__typename":"CompetitionLevelsType","hidden":false,"level":"Competitive","description":""}],"formats":[]},{"__typename":"SportDetails","sportName":"Field Hockey","hideSport":true,"notes":"Lace up your cleats and grab your stick, and head on over to a Volo DC Field Hockey League! Volo offers coed field hockey leagues throughout Washington, DC so there's a location for everyone. Join one of our weekday or weekend coed leagues to show off your field hockey moves and have a great time!\n\nAfter your DC Field Hockey League, keep the fun going and head over to your sponsor bar for a post-game beer! We pride ourselves in making sure that you don't have to worry about anything except HAVING FUN.","hero":{"__typename":"HeroType","heroText":"DC's Most Social Field Hockey League","heroSubText":null,"heroImage":{"__typename":"HeroImageType","image":{"__typename":"ImageType","name":"Field Hockey.png","url":"https://s3.amazonaws.com/rivall-user-uploads/prodUploads/citySportHeroFolder/Field Hockey.png"}},"heroCta":{"__typename":"HeroCtaType","text":"JOIN TODAY","url":"https://www.volosports.com/discover?cityName=Washington%20DC&sportNames%5B%5D=Field%20Hockey","newTab":false}},"stylesOfPlay":[{"__typename":"StylesOfPlayType","title":"Outdoor Coed 7v7","description":"Grab your sticks and get ready to hit the field! Our coed 7v7 field hockey is played on both grass and turf fields, like Stead Park. All skill levels are welcome and there are no gender requirements, however, a field hockey stick, mouthguard, and shinguards are required to play. ","image":null},{"__typename":"StylesOfPlayType","title":"Indoor Turf 7v7","description":"Grab your sticks and get ready to hit the field! Our indoor turf 7v7 field hockey combines the fast paced game of indoor hockey, but played on a turf field! There are no out of bounds (and drives are limited for safety), but otherwise, follow all other outdoor USFHA 7v7 rules. All skill levels are welcome and there are no gender requirements, however, a field hockey stick, mouthguard, and shinguards are required to play. ","image":null}],"faq":[{"__typename":"FAQType","answer":"volosports.com/rules","question":"Where can I find the full rules?"},{"__typename":"FAQType","answer":"Volo is a social sports company! While we do offer some competitive leagues (these are typically noted as competitive in their title) most of our leagues are social leagues. Dependent on league size we may offer A Division and B Division. A Division is slightly more competitive while B Division is slightly less competitive. Check each league for further details.","question":"Is this a competitive league?"},{"__typename":"FAQType","answer":"Tons of fun! On game night you'll want to arrive 10-15 minutes before your game to meet your teammates and get ready to play. Game play is 40 minutes total consisting of two 20 minute halves. After your game ends head to our sponsor bar for your drink specials and getting to know your fellow field hockey players!","question":"What's a Volo DC Field Hockey night like?"},{"__typename":"FAQType","answer":"The minimum number for a field hockey team is 9 players. If you do not reach team status fear not, we will merge you with other groups to hit the minimum. We typically keep merged teams larger to protect against forfeits. Want a larger or smaller team then normal? You can register as a prepaid team to have as many or as few players on your roster.","question":"How big is a team?"},{"__typename":"FAQType","answer":"Nope! There are no gender requirements for teams.\n\n","question":"Are there gender requirements?"}],"programTypes":[{"__typename":"ProgramTypesType","hide":false,"name":"league","description":{"__typename":"ProgramTypeDescriptionType","isCustom":false,"text":""},"programImage":{"__typename":"ImageType","name":null,"url":null}},{"__typename":"ProgramTypesType","hide":false,"name":"tournament","description":{"__typename":"ProgramTypeDescriptionType","isCustom":false,"text":""},"programImage":{"__typename":"ImageType","name":null,"url":null}},{"__typename":"ProgramTypesType","hide":false,"name":"practice","description":{"__typename":"ProgramTypeDescriptionType","isCustom":false,"text":""},"programImage":{"__typename":"ImageType","name":null,"url":null}},{"__typename":"ProgramTypesType","hide":false,"name":"pickup","description":{"__typename":"ProgramTypeDescriptionType","isCustom":false,"text":""},"programImage":{"__typename":"ImageType","name":null,"url":null}},{"__typename":"ProgramTypesType","hide":false,"name":"dropin","description":{"__typename":"ProgramTypeDescriptionType","isCustom":false,"text":""},"programImage":{"__typename":"ImageType","name":null,"url":null}},{"__typename":"ProgramTypesType","hide":false,"name":"volunteer_event","description":{"__typename":"ProgramTypeDescriptionType","isCustom":false,"text":""},"programImage":{"__typename":"ImageType","name":null,"url":null}},{"__typename":"ProgramTypesType","hide":false,"name":"volunteer_league","description":{"__typename":"ProgramTypeDescriptionType","isCustom":false,"text":""},"programImage":{"__typename":"ImageType","name":null,"url":null}},{"__typename":"ProgramTypesType","hide":false,"name":"class","description":{"__typename":"ProgramTypeDescriptionType","isCustom":false,"text":""},"programImage":{"__typename":"ImageType","name":null,"url":null}},{"__typename":"ProgramTypesType","hide":false,"name":"clinic","description":{"__typename":"ProgramTypeDescriptionType","isCustom":false,"text":""},"programImage":{"__typename":"ImageType","name":null,"url":null}},{"__typename":"ProgramTypesType","hide":false,"name":"series","description":{"__typename":"ProgramTypeDescriptionType","isCustom":false,"text":""},"programImage":{"__typename":"ImageType","name":null,"url":null}}],"competitionLevels":[{"__typename":"CompetitionLevelsType","hidden":true,"level":"Super Social","description":""},{"__typename":"CompetitionLevelsType","hidden":false,"level":"Recreational","description":""},{"__typename":"CompetitionLevelsType","hidden":false,"level":"Intermediate","description":""},{"__typename":"CompetitionLevelsType","hidden":true,"level":"Upper Intermediate","description":""},{"__typename":"CompetitionLevelsType","hidden":true,"level":"Competitive","description":""}],"formats":[]},{"__typename":"SportDetails","sportName":"Fifa","hideSport":true,"notes":"","hero":{"__typename":"HeroType","heroText":"","heroSubText":"","heroImage":{"__typename":"HeroImageType","image":{"__typename":"ImageType","name":"","url":""}},"heroCta":{"__typename":"HeroCtaType","text":"","url":"","newTab":false}},"stylesOfPlay":[],"faq":[],"programTypes":[{"__typename":"ProgramTypesType","hide":false,"name":"league","description":{"__typename":"ProgramTypeDescriptionType","isCustom":false,"text":""},"programImage":{"__typename":"ImageType","name":null,"url":null}},{"__typename":"ProgramTypesType","hide":false,"name":"tournament","description":{"__typename":"ProgramTypeDescriptionType","isCustom":false,"text":""},"programImage":{"__typename":"ImageType","name":null,"url":null}},{"__typename":"ProgramTypesType","hide":false,"name":"practice","description":{"__typename":"ProgramTypeDescriptionType","isCustom":false,"text":""},"programImage":{"__typename":"ImageType","name":null,"url":null}},{"__typename":"ProgramTypesType","hide":false,"name":"pickup","description":{"__typename":"ProgramTypeDescriptionType","isCustom":false,"text":""},"programImage":{"__typename":"ImageType","name":null,"url":null}},{"__typename":"ProgramTypesType","hide":false,"name":"dropin","description":{"__typename":"ProgramTypeDescriptionType","isCustom":false,"text":""},"programImage":{"__typename":"ImageType","name":null,"url":null}},{"__typename":"ProgramTypesType","hide":false,"name":"volunteer_event","description":{"__typename":"ProgramTypeDescriptionType","isCustom":false,"text":""},"programImage":{"__typename":"ImageType","name":null,"url":null}},{"__typename":"ProgramTypesType","hide":false,"name":"volunteer_league","description":{"__typename":"ProgramTypeDescriptionType","isCustom":false,"text":""},"programImage":{"__typename":"ImageType","name":null,"url":null}},{"__typename":"ProgramTypesType","hide":false,"name":"class","description":{"__typename":"ProgramTypeDescriptionType","isCustom":false,"text":""},"programImage":{"__typename":"ImageType","name":null,"url":null}},{"__typename":"ProgramTypesType","hide":false,"name":"clinic","description":{"__typename":"ProgramTypeDescriptionType","isCustom":false,"text":""},"programImage":{"__typename":"ImageType","name":null,"url":null}},{"__typename":"ProgramTypesType","hide":false,"name":"series","description":{"__typename":"ProgramTypeDescriptionType","isCustom":false,"text":""},"programImage":{"__typename":"ImageType","name":null,"url":null}}],"competitionLevels":[{"__typename":"CompetitionLevelsType","hidden":false,"level":"Super Social","description":""},{"__typename":"CompetitionLevelsType","hidden":false,"level":"Recreational","description":""},{"__typename":"CompetitionLevelsType","hidden":false,"level":"Intermediate","description":""},{"__typename":"CompetitionLevelsType","hidden":false,"level":"Upper Intermediate","description":""},{"__typename":"CompetitionLevelsType","hidden":false,"level":"Competitive","description":""}],"formats":[]},{"__typename":"SportDetails","sportName":"Flag Football","hideSport":null,"notes":"Get active with our flag football leagues in DC, where you can play under the lights or on the National Mall to compete for the championship title!\n\nOur coed Flag Football Leagues allow everyone to get active and meet new people. We play on some of the best turf fields all across the city. Here at Volo, we strive to make our leagues a social atmosphere for everyone. What better way to do that than to play in the DC Flag Football League?","hero":{"__typename":"HeroType","heroText":"DC's Best Flag Football League","heroSubText":null,"heroImage":{"__typename":"HeroImageType","image":{"__typename":"ImageType","name":"Flag Football.png","url":"https://s3.amazonaws.com/rivall-user-uploads/prodUploads/citySportHeroFolder/Flag Football.png"}},"heroCta":{"__typename":"HeroCtaType","text":"SIGN UP TO PLAY TODAY","url":"https://www.volosports.com/discover?cityName=Washington%20DC&sportNames%5B%5D=Flag%20Football","newTab":false}},"stylesOfPlay":[{"__typename":"StylesOfPlayType","title":"Coed & Men's Flag ","description":"Competitive, yet all about having fun. Men's and coed flag football are played in an 8v8 format - and don't worry, flags and belts are provided! Each game offers gender requirements to keep competition friendly and fair. In Volo flag football leagues, there is no blocking, flag guarding or rushing inside five yards of the opponent's end zone.","image":null}],"faq":[{"__typename":"FAQType","answer":"We're all about being social here at Volo! Check each league for specific information or shoot us an email if you have questions!","question":"How competitive are Volo Football Leagues?"},{"__typename":"FAQType","answer":"Depends on what style you're playing! Our coed football teams are required to have a minimum of 14 players, while men's football teams are required to have at least 12 players. If you and your crew don't have a full roster, we'll merge you with another small group. FYI – merged teams generally have extra players to protect against forfeits. If you'd like to make sure you have a larger or smaller team, you can register as a prepaid team which allows you to determine the number of players on your team.","question":"How many people do I need for a full football team?"},{"__typename":"FAQType","answer":"Tons of fun! On game night you'll want to arrive 10-15 minutes before your game to meet your teammates and get ready to play. Game play is 40 minutes total consisting of two 20 minute halves. After your game ends head to our sponsor bar for your drink specials and getting to know your fellow football players!","question":"What's a Volo DC Football night like?"},{"__typename":"FAQType","answer":"The minimum number for a football team is 14 players for coed and 12 for men's. If you do not reach team status fear not, we will merge you with other groups to hit the minimum. We typically keep merged teams larger to protect against forfeits. Want a larger or smaller team then normal? You can register as a prepaid team to have as many or as few players on your roster.","question":"How big is a team?"},{"__typename":"FAQType","answer":"Yes! Each team for coed can have a maximum of 5 males on the field. The minimum required players are 5 total players.","question":"Are there gender requirements?"},{"__typename":"FAQType","answer":"volosports.com/rules","question":"Where can I find the full rules?"}],"programTypes":[{"__typename":"ProgramTypesType","hide":false,"name":"league","description":{"__typename":"ProgramTypeDescriptionType","isCustom":true,"text":"Volo Sports leagues operate a lot like the sports leagues of your youth. Most of our leagues are 5 to 8 weeks and culminate in a series of playoff games to crown a champion! By competing in leagues, your team can also qualify for championship tournaments throughout the year to compete for city-wide and regional titles. A team t-shirt is always included with registration and you will receive it at your first game. Volo provides referees, equipment, prizes, and specially trained staff members for your game. After your games each week, you and your team will head over to one of our sponsor bars for some post-game fun! Volo hosts the best post-game social parties and you will have access to Volo exclusive food and drink specials. By participating in leagues, you will also enjoy special invitations to Volo events, often including an end of season party. We strive to keep the games fair, safe, and stress free so that all you need to do is show up, play, socialize, and have a great time!"},"programImage":{"__typename":"ImageType","name":"Screen Shot 2022-01-19 at 2.13.34 PM.jpg","url":"https://s3.amazonaws.com/rivall-user-uploads/prodUploads/programImagesFolder/Screen Shot 2022-01-19 at 2.13.34 PM.jpg"}},{"__typename":"ProgramTypesType","hide":true,"name":"tournament","description":{"__typename":"ProgramTypeDescriptionType","isCustom":false,"text":""},"programImage":{"__typename":"ImageType","name":null,"url":null}},{"__typename":"ProgramTypesType","hide":true,"name":"practice","description":{"__typename":"ProgramTypeDescriptionType","isCustom":false,"text":""},"programImage":{"__typename":"ImageType","name":null,"url":null}},{"__typename":"ProgramTypesType","hide":true,"name":"pickup","description":{"__typename":"ProgramTypeDescriptionType","isCustom":false,"text":""},"programImage":{"__typename":"ImageType","name":null,"url":null}},{"__typename":"ProgramTypesType","hide":true,"name":"dropin","description":{"__typename":"ProgramTypeDescriptionType","isCustom":false,"text":""},"programImage":{"__typename":"ImageType","name":null,"url":null}},{"__typename":"ProgramTypesType","hide":false,"name":"volunteer_event","description":{"__typename":"ProgramTypeDescriptionType","isCustom":false,"text":""},"programImage":{"__typename":"ImageType","name":null,"url":null}},{"__typename":"ProgramTypesType","hide":false,"name":"volunteer_league","description":{"__typename":"ProgramTypeDescriptionType","isCustom":false,"text":""},"programImage":{"__typename":"ImageType","name":null,"url":null}},{"__typename":"ProgramTypesType","hide":true,"name":"class","description":{"__typename":"ProgramTypeDescriptionType","isCustom":false,"text":""},"programImage":{"__typename":"ImageType","name":null,"url":null}},{"__typename":"ProgramTypesType","hide":true,"name":"clinic","description":{"__typename":"ProgramTypeDescriptionType","isCustom":false,"text":""},"programImage":{"__typename":"ImageType","name":null,"url":null}},{"__typename":"ProgramTypesType","hide":true,"name":"series","description":{"__typename":"ProgramTypeDescriptionType","isCustom":false,"text":""},"programImage":{"__typename":"ImageType","name":null,"url":null}}],"competitionLevels":[{"__typename":"CompetitionLevelsType","hidden":true,"level":"Super Social","description":""},{"__typename":"CompetitionLevelsType","hidden":true,"level":"Recreational","description":"Recreational football leagues are for players who have minimal to no experience. This level is geared toward people who want to have friendly competition and then head to the bar. Players at this level don't take the game too seriously, want to get in a good workout and/or socialize. This level is great for players who are new to football or are looking to get back into it without the pressure of winning."},{"__typename":"CompetitionLevelsType","hidden":true,"level":"Intermediate","description":"Intermediate football leagues are for players who have played before and are seeking a little more competition. People at this level have a good understanding of the rules and have the basic skills down. This is also a good level for players or teams with some skill that haven't played in a league setting before. "},{"__typename":"CompetitionLevelsType","hidden":true,"level":"Upper Intermediate","description":"Upper Intermediate football leagues are for players who have been playing football for a while and are looking for competitive games. People playing at this level demonstrate strong skills in the game & have a full understanding of the rules. They may have previously played JV or in the intermediate level and are ready to level up. At this level, your squad is there to win the game. Some teams may even have their own plays and a defensive strategy. There is probably someone on your team keeping their own stats. "},{"__typename":"CompetitionLevelsType","hidden":true,"level":"Competitive","description":"\u003cp>Competitive leagues are for players looking for a seriously competitive game. This level is only meant for players who have experience playing football and are looking for the highest level of play. People playing at this level likely played at the high school or college level, or consistently play well and are ready to level up from another division.\u003c/p>"}],"formats":[{"__typename":"FormatsType","description":"","format":"8v8","formatImage":{"__typename":"ImageType","url":""},"gender":"coed","maxPlayersOnField":{"__typename":"TotalsType","total":8,"male":5,"female":0},"minPlayersPerGame":{"__typename":"TotalsType","total":5,"male":0,"female":1},"minTeamSize":{"__typename":"TotalsType","total":14,"male":0,"female":0}},{"__typename":"FormatsType","description":"","format":"8v8","formatImage":{"__typename":"ImageType","url":""},"gender":"men","maxPlayersOnField":{"__typename":"TotalsType","total":8,"male":0,"female":0},"minPlayersPerGame":{"__typename":"TotalsType","total":5,"male":0,"female":0},"minTeamSize":{"__typename":"TotalsType","total":12,"male":0,"female":0}},{"__typename":"FormatsType","description":"","format":"8v8","formatImage":{"__typename":"ImageType","url":""},"gender":"open","maxPlayersOnField":{"__typename":"TotalsType","total":0,"male":0,"female":0},"minPlayersPerGame":{"__typename":"TotalsType","total":0,"male":0,"female":0},"minTeamSize":{"__typename":"TotalsType","total":0,"male":0,"female":0}}]},{"__typename":"SportDetails","sportName":"Flip Cup","hideSport":true,"notes":"Just want to be social? Don't want to throw, kick or roll a ball? Then our Volo DC Flip Cup league is the one for you!\n\nVolo does flip cup like no one else. You don't just show up, play, and go home at Volo. You show up, play, and make friends that last a lifetime! Get in the action of our co-ed weekly flip cup leagues. All leagues located at your favorite neighborhood bars, so come on out and blow off some steam!","hero":{"__typename":"HeroType","heroText":"DC's Best Flip Cup League","heroSubText":null,"heroImage":{"__typename":"HeroImageType","image":{"__typename":"ImageType","name":"Flip Cup.png","url":"https://s3.amazonaws.com/rivall-user-uploads/prodUploads/citySportHeroFolder/Flip Cup.png"}},"heroCta":{"__typename":"HeroCtaType","text":"JOIN TODAY","url":"https://www.volosports.com/discover?cityName=Washington%20DC&sportNames%5B%5D=Flip%20Cup","newTab":false}},"stylesOfPlay":null,"faq":[{"__typename":"FAQType","answer":"volosports.com/rules","question":"Where can I find the full rules?"},{"__typename":"FAQType","answer":"No.","question":"Do I have to drink alcohol to join or play?"}],"programTypes":[{"__typename":"ProgramTypesType","hide":false,"name":"league","description":{"__typename":"ProgramTypeDescriptionType","isCustom":false,"text":""},"programImage":{"__typename":"ImageType","name":null,"url":null}},{"__typename":"ProgramTypesType","hide":false,"name":"tournament","description":{"__typename":"ProgramTypeDescriptionType","isCustom":false,"text":""},"programImage":{"__typename":"ImageType","name":null,"url":null}},{"__typename":"ProgramTypesType","hide":true,"name":"practice","description":{"__typename":"ProgramTypeDescriptionType","isCustom":false,"text":""},"programImage":{"__typename":"ImageType","name":null,"url":null}},{"__typename":"ProgramTypesType","hide":true,"name":"pickup","description":{"__typename":"ProgramTypeDescriptionType","isCustom":false,"text":""},"programImage":{"__typename":"ImageType","name":null,"url":null}},{"__typename":"ProgramTypesType","hide":false,"name":"dropin","description":{"__typename":"ProgramTypeDescriptionType","isCustom":false,"text":""},"programImage":{"__typename":"ImageType","name":null,"url":null}},{"__typename":"ProgramTypesType","hide":false,"name":"volunteer_event","description":{"__typename":"ProgramTypeDescriptionType","isCustom":false,"text":""},"programImage":{"__typename":"ImageType","name":null,"url":null}},{"__typename":"ProgramTypesType","hide":false,"name":"volunteer_league","description":{"__typename":"ProgramTypeDescriptionType","isCustom":false,"text":""},"programImage":{"__typename":"ImageType","name":null,"url":null}},{"__typename":"ProgramTypesType","hide":false,"name":"class","description":{"__typename":"ProgramTypeDescriptionType","isCustom":false,"text":""},"programImage":{"__typename":"ImageType","name":null,"url":null}},{"__typename":"ProgramTypesType","hide":false,"name":"clinic","description":{"__typename":"ProgramTypeDescriptionType","isCustom":false,"text":""},"programImage":{"__typename":"ImageType","name":null,"url":null}},{"__typename":"ProgramTypesType","hide":false,"name":"series","description":{"__typename":"ProgramTypeDescriptionType","isCustom":false,"text":""},"programImage":{"__typename":"ImageType","name":null,"url":null}}],"competitionLevels":[{"__typename":"CompetitionLevelsType","hidden":false,"level":"Super Social","description":""},{"__typename":"CompetitionLevelsType","hidden":true,"level":"Recreational","description":""},{"__typename":"CompetitionLevelsType","hidden":true,"level":"Intermediate","description":""},{"__typename":"CompetitionLevelsType","hidden":true,"level":"Upper Intermediate","description":""},{"__typename":"CompetitionLevelsType","hidden":true,"level":"Competitive","description":""}],"formats":[]},{"__typename":"SportDetails","sportName":"Frisbee","hideSport":true,"notes":"\u003cp>Ultimate Frisbee is one of the fastest-growing sports in the country and a perfect sport for Volo players! It's social, active, and welcoming to all skill levels. Volo Ultimate is an open sport. There are no gender requirements for teams or on the field. Our 8v8 social leagues are self-reffed. Minimum number of players to start a game is 5 but Volo drop-ins or subs from other teams are allowed to fill the required number of players.\u003c/p>","hero":{"__typename":"HeroType","heroText":"Ultimate Frisbee","heroSubText":"Social leagues to get active, make new friends, and socialize after! Open league format - everyone is welcome, no gender requirements, all skill levels!","heroImage":{"__typename":"HeroImageType","image":{"__typename":"ImageType","name":"DC '22 Rivall Banners.png","url":"https://s3.amazonaws.com/rivall-user-uploads/prodUploads/citySportHeroFolder/DC '22 Rivall Banners.png"}},"heroCta":{"__typename":"HeroCtaType","text":"Join the Fastest Growing League in DC with just a \"Flick\"","url":"https://www.volosports.com/Washington-DC","newTab":false}},"stylesOfPlay":[{"__typename":"StylesOfPlayType","title":"Open - Social","description":"This 8v8 format is open to all levels of players and genders. We encourage anyone from the collegiate player to a first-time participant. Min to start a game is 5 players.","image":null}],"faq":[{"__typename":"FAQType","answer":"We're all about being social while burning up a sweat! We welcome all skill levels. As our Ultimate community grows, we will begin offering different levels of competition but all Volo leagues are designed to be a social sport. We will offer multiple divisions when we can. Our A Division is slightly more competitive, B Division for our more casual competitors. Please check each league for specific information or shoot us an email if you have questions!","question":"How competitive are Volo Ultimate leagues?"},{"__typename":"FAQType","answer":"All Ultimate teams are required to have a minimum of 12 players for outdoor and 9 players for indoor. If you and your crew don't have a full roster, we'll merge you with another small group. FYI – merged teams generally have extra players to protect against forfeits. If you'd like to make sure you have a larger or smaller team, you can register as a prepaid team which allows you to determine the number of players on your team.","question":"How many people do I need for a full Ultimate team?"},{"__typename":"FAQType","answer":"You can expect your Volo Ultimate League to be anywhere from $49-$79 per player for the entire season. Registration fees are dependent on day of the week, location, and level of play. Be sure to check the league details carefully. After you sign up, everything else is taken care of for you. Your registration includes league shirts, referees, venue costs, insurance, player perks, equipment, prizes, league management, and more.\n","question":"How much does it cost to join a Volo Ultimate league?"},{"__typename":"FAQType","answer":"We are proud to offer our Ultimate Frisbee as an OPEN sport. As sports evolve, so does Volo, there are no gender requirements on teams or on the field for the game.","question":"What are the gender requirements for Volo Ultimate?"},{"__typename":"FAQType","answer":"volosports.com/rules","question":"Where can I find the full rules?"}],"programTypes":[{"__typename":"ProgramTypesType","hide":false,"name":"league","description":{"__typename":"ProgramTypeDescriptionType","isCustom":true,"text":"Volo Sports leagues operate a lot like the sports leagues of your youth. Most of our leagues are 5 to 8 weeks and culminate in a series of playoff games to crown a champion! A team t-shirt is always included with registration and you will receive it at your first game. Volo provides referees, equipment, prizes, and specially trained staff members for your game. After your games each week, you and your team can stay at our sponsor bar! Volo hosts the best post-game social parties and you will have access to Volo exclusive food and drink specials. By participating in leagues, you will also enjoy special invitations to Volo events, often including an end of season party. We strive to keep the games fair, safe, and stress free so that all you need to do is show up, play, socialize, and have a great time!"},"programImage":{"__typename":"ImageType","name":null,"url":null}},{"__typename":"ProgramTypesType","hide":true,"name":"tournament","description":{"__typename":"ProgramTypeDescriptionType","isCustom":false,"text":""},"programImage":{"__typename":"ImageType","name":null,"url":null}},{"__typename":"ProgramTypesType","hide":true,"name":"practice","description":{"__typename":"ProgramTypeDescriptionType","isCustom":false,"text":""},"programImage":{"__typename":"ImageType","name":null,"url":null}},{"__typename":"ProgramTypesType","hide":true,"name":"pickup","description":{"__typename":"ProgramTypeDescriptionType","isCustom":false,"text":""},"programImage":{"__typename":"ImageType","name":null,"url":null}},{"__typename":"ProgramTypesType","hide":true,"name":"dropin","description":{"__typename":"ProgramTypeDescriptionType","isCustom":false,"text":""},"programImage":{"__typename":"ImageType","name":null,"url":null}},{"__typename":"ProgramTypesType","hide":false,"name":"volunteer_event","description":{"__typename":"ProgramTypeDescriptionType","isCustom":false,"text":""},"programImage":{"__typename":"ImageType","name":null,"url":null}},{"__typename":"ProgramTypesType","hide":false,"name":"volunteer_league","description":{"__typename":"ProgramTypeDescriptionType","isCustom":false,"text":""},"programImage":{"__typename":"ImageType","name":null,"url":null}},{"__typename":"ProgramTypesType","hide":true,"name":"class","description":{"__typename":"ProgramTypeDescriptionType","isCustom":false,"text":""},"programImage":{"__typename":"ImageType","name":null,"url":null}},{"__typename":"ProgramTypesType","hide":true,"name":"clinic","description":{"__typename":"ProgramTypeDescriptionType","isCustom":false,"text":""},"programImage":{"__typename":"ImageType","name":null,"url":null}},{"__typename":"ProgramTypesType","hide":true,"name":"series","description":{"__typename":"ProgramTypeDescriptionType","isCustom":false,"text":""},"programImage":{"__typename":"ImageType","name":null,"url":null}}],"competitionLevels":[{"__typename":"CompetitionLevelsType","hidden":true,"level":"Super Social","description":""},{"__typename":"CompetitionLevelsType","hidden":true,"level":"Recreational","description":""},{"__typename":"CompetitionLevelsType","hidden":true,"level":"Intermediate","description":""},{"__typename":"CompetitionLevelsType","hidden":true,"level":"Upper Intermediate","description":""},{"__typename":"CompetitionLevelsType","hidden":true,"level":"Competitive","description":""}],"formats":[{"__typename":"FormatsType","description":"\u003cp>8v8 Open Format - No gender requirement on team or field.\u003c/p>","format":"8v8","formatImage":{"__typename":"ImageType","url":""},"gender":"n/a","maxPlayersOnField":{"__typename":"TotalsType","total":8,"male":0,"female":0},"minPlayersPerGame":{"__typename":"TotalsType","total":4,"male":0,"female":0},"minTeamSize":{"__typename":"TotalsType","total":12,"male":0,"female":0}}]},{"__typename":"SportDetails","sportName":"Futsal","hideSport":true,"notes":"","hero":{"__typename":"HeroType","heroText":"","heroSubText":"","heroImage":{"__typename":"HeroImageType","image":{"__typename":"ImageType","name":"","url":""}},"heroCta":{"__typename":"HeroCtaType","text":"","url":"","newTab":false}},"stylesOfPlay":[],"faq":[],"programTypes":[{"__typename":"ProgramTypesType","hide":false,"name":"league","description":{"__typename":"ProgramTypeDescriptionType","isCustom":false,"text":""},"programImage":{"__typename":"ImageType","name":null,"url":null}},{"__typename":"ProgramTypesType","hide":false,"name":"tournament","description":{"__typename":"ProgramTypeDescriptionType","isCustom":false,"text":""},"programImage":{"__typename":"ImageType","name":null,"url":null}},{"__typename":"ProgramTypesType","hide":false,"name":"practice","description":{"__typename":"ProgramTypeDescriptionType","isCustom":false,"text":""},"programImage":{"__typename":"ImageType","name":null,"url":null}},{"__typename":"ProgramTypesType","hide":false,"name":"pickup","description":{"__typename":"ProgramTypeDescriptionType","isCustom":false,"text":""},"programImage":{"__typename":"ImageType","name":null,"url":null}},{"__typename":"ProgramTypesType","hide":false,"name":"dropin","description":{"__typename":"ProgramTypeDescriptionType","isCustom":false,"text":""},"programImage":{"__typename":"ImageType","name":null,"url":null}},{"__typename":"ProgramTypesType","hide":false,"name":"volunteer_event","description":{"__typename":"ProgramTypeDescriptionType","isCustom":false,"text":""},"programImage":{"__typename":"ImageType","name":null,"url":null}},{"__typename":"ProgramTypesType","hide":false,"name":"volunteer_league","description":{"__typename":"ProgramTypeDescriptionType","isCustom":false,"text":""},"programImage":{"__typename":"ImageType","name":null,"url":null}},{"__typename":"ProgramTypesType","hide":false,"name":"class","description":{"__typename":"ProgramTypeDescriptionType","isCustom":false,"text":""},"programImage":{"__typename":"ImageType","name":null,"url":null}},{"__typename":"ProgramTypesType","hide":false,"name":"clinic","description":{"__typename":"ProgramTypeDescriptionType","isCustom":false,"text":""},"programImage":{"__typename":"ImageType","name":null,"url":null}},{"__typename":"ProgramTypesType","hide":false,"name":"series","description":{"__typename":"ProgramTypeDescriptionType","isCustom":false,"text":""},"programImage":{"__typename":"ImageType","name":null,"url":null}}],"competitionLevels":[{"__typename":"CompetitionLevelsType","hidden":false,"level":"Super Social","description":""},{"__typename":"CompetitionLevelsType","hidden":false,"level":"Recreational","description":""},{"__typename":"CompetitionLevelsType","hidden":false,"level":"Intermediate","description":""},{"__typename":"CompetitionLevelsType","hidden":false,"level":"Upper Intermediate","description":""},{"__typename":"CompetitionLevelsType","hidden":false,"level":"Competitive","description":""}],"formats":[]},{"__typename":"SportDetails","sportName":"Game Show","hideSport":true,"notes":"","hero":{"__typename":"HeroType","heroText":"","heroSubText":"","heroImage":{"__typename":"HeroImageType","image":{"__typename":"ImageType","name":"","url":""}},"heroCta":{"__typename":"HeroCtaType","text":"","url":"","newTab":false}},"stylesOfPlay":[],"faq":[],"programTypes":[{"__typename":"ProgramTypesType","hide":false,"name":"league","description":{"__typename":"ProgramTypeDescriptionType","isCustom":false,"text":""},"programImage":{"__typename":"ImageType","name":null,"url":null}},{"__typename":"ProgramTypesType","hide":false,"name":"tournament","description":{"__typename":"ProgramTypeDescriptionType","isCustom":false,"text":""},"programImage":{"__typename":"ImageType","name":null,"url":null}},{"__typename":"ProgramTypesType","hide":false,"name":"practice","description":{"__typename":"ProgramTypeDescriptionType","isCustom":false,"text":""},"programImage":{"__typename":"ImageType","name":null,"url":null}},{"__typename":"ProgramTypesType","hide":false,"name":"pickup","description":{"__typename":"ProgramTypeDescriptionType","isCustom":false,"text":""},"programImage":{"__typename":"ImageType","name":null,"url":null}},{"__typename":"ProgramTypesType","hide":false,"name":"dropin","description":{"__typename":"ProgramTypeDescriptionType","isCustom":false,"text":""},"programImage":{"__typename":"ImageType","name":null,"url":null}},{"__typename":"ProgramTypesType","hide":false,"name":"volunteer_event","description":{"__typename":"ProgramTypeDescriptionType","isCustom":false,"text":""},"programImage":{"__typename":"ImageType","name":null,"url":null}},{"__typename":"ProgramTypesType","hide":false,"name":"volunteer_league","description":{"__typename":"ProgramTypeDescriptionType","isCustom":false,"text":""},"programImage":{"__typename":"ImageType","name":null,"url":null}},{"__typename":"ProgramTypesType","hide":false,"name":"class","description":{"__typename":"ProgramTypeDescriptionType","isCustom":false,"text":""},"programImage":{"__typename":"ImageType","name":null,"url":null}},{"__typename":"ProgramTypesType","hide":false,"name":"clinic","description":{"__typename":"ProgramTypeDescriptionType","isCustom":false,"text":""},"programImage":{"__typename":"ImageType","name":null,"url":null}},{"__typename":"ProgramTypesType","hide":false,"name":"series","description":{"__typename":"ProgramTypeDescriptionType","isCustom":false,"text":""},"programImage":{"__typename":"ImageType","name":null,"url":null}}],"competitionLevels":[{"__typename":"CompetitionLevelsType","hidden":false,"level":"Super Social","description":""},{"__typename":"CompetitionLevelsType","hidden":false,"level":"Recreational","description":""},{"__typename":"CompetitionLevelsType","hidden":false,"level":"Intermediate","description":""},{"__typename":"CompetitionLevelsType","hidden":false,"level":"Upper Intermediate","description":""},{"__typename":"CompetitionLevelsType","hidden":false,"level":"Competitive","description":""}],"formats":[]},{"__typename":"SportDetails","sportName":"Hockey","hideSport":true,"notes":"","hero":{"__typename":"HeroType","heroText":"","heroSubText":"","heroImage":{"__typename":"HeroImageType","image":{"__typename":"ImageType","name":"","url":""}},"heroCta":{"__typename":"HeroCtaType","text":"","url":"","newTab":false}},"stylesOfPlay":[],"faq":[],"programTypes":[{"__typename":"ProgramTypesType","hide":false,"name":"league","description":{"__typename":"ProgramTypeDescriptionType","isCustom":false,"text":""},"programImage":{"__typename":"ImageType","name":null,"url":null}},{"__typename":"ProgramTypesType","hide":false,"name":"tournament","description":{"__typename":"ProgramTypeDescriptionType","isCustom":false,"text":""},"programImage":{"__typename":"ImageType","name":null,"url":null}},{"__typename":"ProgramTypesType","hide":false,"name":"practice","description":{"__typename":"ProgramTypeDescriptionType","isCustom":false,"text":""},"programImage":{"__typename":"ImageType","name":null,"url":null}},{"__typename":"ProgramTypesType","hide":false,"name":"pickup","description":{"__typename":"ProgramTypeDescriptionType","isCustom":false,"text":""},"programImage":{"__typename":"ImageType","name":null,"url":null}},{"__typename":"ProgramTypesType","hide":false,"name":"dropin","description":{"__typename":"ProgramTypeDescriptionType","isCustom":false,"text":""},"programImage":{"__typename":"ImageType","name":null,"url":null}},{"__typename":"ProgramTypesType","hide":false,"name":"volunteer_event","description":{"__typename":"ProgramTypeDescriptionType","isCustom":false,"text":""},"programImage":{"__typename":"ImageType","name":null,"url":null}},{"__typename":"ProgramTypesType","hide":false,"name":"volunteer_league","description":{"__typename":"ProgramTypeDescriptionType","isCustom":false,"text":""},"programImage":{"__typename":"ImageType","name":null,"url":null}},{"__typename":"ProgramTypesType","hide":false,"name":"class","description":{"__typename":"ProgramTypeDescriptionType","isCustom":false,"text":""},"programImage":{"__typename":"ImageType","name":null,"url":null}},{"__typename":"ProgramTypesType","hide":false,"name":"clinic","description":{"__typename":"ProgramTypeDescriptionType","isCustom":false,"text":""},"programImage":{"__typename":"ImageType","name":null,"url":null}},{"__typename":"ProgramTypesType","hide":false,"name":"series","description":{"__typename":"ProgramTypeDescriptionType","isCustom":false,"text":""},"programImage":{"__typename":"ImageType","name":null,"url":null}}],"competitionLevels":[{"__typename":"CompetitionLevelsType","hidden":false,"level":"Super Social","description":""},{"__typename":"CompetitionLevelsType","hidden":false,"level":"Recreational","description":""},{"__typename":"CompetitionLevelsType","hidden":false,"level":"Intermediate","description":""},{"__typename":"CompetitionLevelsType","hidden":false,"level":"Upper Intermediate","description":""},{"__typename":"CompetitionLevelsType","hidden":false,"level":"Competitive","description":""}],"formats":[]},{"__typename":"SportDetails","sportName":"Kickball","hideSport":null,"notes":"Volo DC Kickball League is your #1 destination for adult kickball leagues in Washington, DC. Our coed adult National Mall Kickball leagues are a great way to play a sport you love while developing new friendships. We want YOU to come out, play some kickball, and make new friends. You can join our extremely social kickball league as a team, small group of friends or solo. Playing kickball is as D.C. as the 9:30 Club so get out there and make some memories! ","hero":{"__typename":"HeroType","heroText":"Kickball Leagues in Washington, D.C.","heroSubText":"\u003cp>Nothing Else Compares\u003c/p>","heroImage":{"__typename":"HeroImageType","image":{"__typename":"ImageType","name":"Kickball.png","url":"https://s3.amazonaws.com/rivall-user-uploads/prodUploads/citySportHeroFolder/Kickball.png"}},"heroCta":{"__typename":"HeroCtaType","text":"SIGN UP TODAY","url":"https://www.volosports.com/discover?cityName=Washington%20DC&sportNames%5B0%5D=Kickball&view=SPORTS&subView=LEAGUE","newTab":false}},"stylesOfPlay":[{"__typename":"StylesOfPlayType","title":"Traditional","description":"Traditional leagues consist of 6 innings or 45-minute games, whichever comes first. With a maximum of 11 players on the field, including a catcher, remember that you'll need at least 6 players to compete. One of our traditional leagues includes a flip cup competition at the bar! If you're one one of those leagues, note that your kickball "win" is worth 2 points and flip cup is worth 1. \n","image":null},{"__typename":"StylesOfPlayType","title":"Cup-in-Hand","description":"Try the ONLY Cup-in-Hand Kickball in the city! As you can gather from the name, our Cup-in-Hand kickball leagues challenge players to compete in the game, with a cup in hand! Regular kickball rules apply but we play with a max of 12 players on the field, and of course, with one hand busy holding your beer (or water!). ","image":null},{"__typename":"StylesOfPlayType","title":"Glow","description":"We gave kickball the ultimate glow-up. There are no limits to our commitment to making the game happen. When the sun sets, glow kickball begins with a full set of glow sticks, light up balls, and more. You'll have fun playing kickball by the rules you've always known, but with an illuminating twist. Join our glow kickball league to enjoy a social game with friends new and old. ","image":null}],"faq":[{"__typename":"FAQType","answer":"volosports.com/rules","question":"Where can I find the full rules?"},{"__typename":"FAQType","answer":"Volo is a social sports company! While we do offer some competitive leagues (these are typically noted as competitive in their title) most of our leagues are social leagues. Dependent on league size we may offer A Division and B Division. A Division is slightly more competitive while B Division is slightly less competitive. Check each league for further details.","question":"Is this a competitive league?"},{"__typename":"FAQType","answer":"Tons of fun! On game night you'll want to arrive 10-15 minutes before your game to meet your teammates and get ready to play. Game play is 45 minutes or 6 innings, whichever comes first. After your game ends head to our sponsor bar for your flip cup game, drink specials, and getting to know your fellow kickball players!","question":"What's a Volo DC Kickball night like?"},{"__typename":"FAQType","answer":"The minimum number for a kickball team is 15 players, but you can make them as big as you like #MoreFriendsMoreFun! If you do not reach team status fear not, we will merge you with other groups to hit the minimum. Merged teams are generally larger to protect against forfeits. Want a larger or smaller team? You can register as a prepaid team to have as many or as few players on your roster.","question":"How big is a team?"},{"__typename":"FAQType","answer":"Yes! Each team can have a maximum of 6 males on the field. The minimum required players are 6 total players with at least two of those players being females.\n\n","question":"Are there gender requirements?"},{"__typename":"FAQType","answer":"You can expect your Volo kickball league to be anywhere from $39-$79 per player for the entire season. Registration fees are dependent on location and day of the week, and style. After you sign up, everything else is taken care of for you. Your registration includes league shirts, referees, venue costs, insurance, equipment, prizes, league management, and more.\n","question":"How much does it cost to join Volo Kickball?"}],"programTypes":[{"__typename":"ProgramTypesType","hide":false,"name":"league","description":{"__typename":"ProgramTypeDescriptionType","isCustom":true,"text":"\u003cp>Volo sports coed national mall kickball leagues operate a lot like the sports leagues of your youth. We accept teams with 16 players or more in order to field 11v11 games. Teams must use a catcher if they have a full 11-player roster in attendance. A team must have a minimum of 6 players to begin or continue a game, including at least two females. Volo leagues are coed, so each team is limited to six men on their field at a time with at least two women. If you don't have enough players to join your team, we'll combine your team with another group in a similar situation to ensure full rosters and prevent forfeits. In Volo kickball leagues, each game has six three-out innings or 45 minutes of playtime — whichever comes first. If the game is getting close to the forty minute mark, each team will receive notice at the start of the inning if that inning will be the final frame. We provide referees to oversee every match and enforce league rules. Teams will receive two points toward league standings for every win. Most of our leagues are 5 to 8 weeks and culminate in a series of playoff games to crown a champion! A team t-shirt is always included with registration and you will receive it at your first game. Volo provides referees, equipment, prizes, and specially trained staff members for your game. We strive to keep the games fair, safe, and stress free so that all you need to do is show up, play, socialize, and have a great time!\u003c/p>"},"programImage":{"__typename":"ImageType","name":"IMG_3347.jpg","url":"https://s3.amazonaws.com/rivall-user-uploads/prodUploads/programImagesFolder/IMG_3347.jpg"}},{"__typename":"ProgramTypesType","hide":true,"name":"tournament","description":{"__typename":"ProgramTypeDescriptionType","isCustom":false,"text":""},"programImage":{"__typename":"ImageType","name":null,"url":null}},{"__typename":"ProgramTypesType","hide":true,"name":"practice","description":{"__typename":"ProgramTypeDescriptionType","isCustom":false,"text":""},"programImage":{"__typename":"ImageType","name":null,"url":null}},{"__typename":"ProgramTypesType","hide":true,"name":"pickup","description":{"__typename":"ProgramTypeDescriptionType","isCustom":false,"text":""},"programImage":{"__typename":"ImageType","name":null,"url":null}},{"__typename":"ProgramTypesType","hide":true,"name":"dropin","description":{"__typename":"ProgramTypeDescriptionType","isCustom":false,"text":""},"programImage":{"__typename":"ImageType","name":null,"url":null}},{"__typename":"ProgramTypesType","hide":false,"name":"volunteer_event","description":{"__typename":"ProgramTypeDescriptionType","isCustom":false,"text":""},"programImage":{"__typename":"ImageType","name":null,"url":null}},{"__typename":"ProgramTypesType","hide":false,"name":"volunteer_league","description":{"__typename":"ProgramTypeDescriptionType","isCustom":false,"text":""},"programImage":{"__typename":"ImageType","name":null,"url":null}},{"__typename":"ProgramTypesType","hide":true,"name":"class","description":{"__typename":"ProgramTypeDescriptionType","isCustom":false,"text":""},"programImage":{"__typename":"ImageType","name":null,"url":null}},{"__typename":"ProgramTypesType","hide":true,"name":"clinic","description":{"__typename":"ProgramTypeDescriptionType","isCustom":false,"text":""},"programImage":{"__typename":"ImageType","name":null,"url":null}},{"__typename":"ProgramTypesType","hide":true,"name":"series","description":{"__typename":"ProgramTypeDescriptionType","isCustom":false,"text":""},"programImage":{"__typename":"ImageType","name":null,"url":null}}],"competitionLevels":[{"__typename":"CompetitionLevelsType","hidden":true,"level":"Super Social","description":""},{"__typename":"CompetitionLevelsType","hidden":true,"level":"Recreational","description":""},{"__typename":"CompetitionLevelsType","hidden":true,"level":"Intermediate","description":""},{"__typename":"CompetitionLevelsType","hidden":true,"level":"Upper Intermediate","description":""},{"__typename":"CompetitionLevelsType","hidden":true,"level":"Competitive","description":""}],"formats":[{"__typename":"FormatsType","description":"\u003cp>Standard Outdoor\u003c/p>","format":"11v11","formatImage":{"__typename":"ImageType","url":""},"gender":"coed","maxPlayersOnField":{"__typename":"TotalsType","total":11,"male":6,"female":0},"minPlayersPerGame":{"__typename":"TotalsType","total":6,"male":0,"female":2},"minTeamSize":{"__typename":"TotalsType","total":16,"male":2,"female":5}},{"__typename":"FormatsType","description":"\u003cp>GLOW Kickball! Typically played in the Fall season, this game is even more social than Volo's traditional kickball. Teams play 12v12 in the field, no pegging, no run up to kick, and some other slight differences. The main difference though, you glow and so does the ball!\u003c/p>\u003cp>\u003cbr>\u003c/p>\u003cp>This party version of kickball all culminates at your sponsor bar each week - bring on the rave!\u003c/p>","format":"12v12","formatImage":{"__typename":"ImageType","url":""},"gender":"coed","maxPlayersOnField":{"__typename":"TotalsType","total":12,"male":7,"female":0},"minPlayersPerGame":{"__typename":"TotalsType","total":6,"male":0,"female":2},"minTeamSize":{"__typename":"TotalsType","total":17,"male":2,"female":6}}]},{"__typename":"SportDetails","sportName":"Madden","hideSport":true,"notes":"","hero":{"__typename":"HeroType","heroText":"","heroSubText":"","heroImage":{"__typename":"HeroImageType","image":{"__typename":"ImageType","name":"","url":""}},"heroCta":{"__typename":"HeroCtaType","text":"","url":"","newTab":false}},"stylesOfPlay":[],"faq":[],"programTypes":[{"__typename":"ProgramTypesType","hide":false,"name":"league","description":{"__typename":"ProgramTypeDescriptionType","isCustom":false,"text":""},"programImage":{"__typename":"ImageType","name":null,"url":null}},{"__typename":"ProgramTypesType","hide":false,"name":"tournament","description":{"__typename":"ProgramTypeDescriptionType","isCustom":false,"text":""},"programImage":{"__typename":"ImageType","name":null,"url":null}},{"__typename":"ProgramTypesType","hide":false,"name":"practice","description":{"__typename":"ProgramTypeDescriptionType","isCustom":false,"text":""},"programImage":{"__typename":"ImageType","name":null,"url":null}},{"__typename":"ProgramTypesType","hide":false,"name":"pickup","description":{"__typename":"ProgramTypeDescriptionType","isCustom":false,"text":""},"programImage":{"__typename":"ImageType","name":null,"url":null}},{"__typename":"ProgramTypesType","hide":false,"name":"dropin","description":{"__typename":"ProgramTypeDescriptionType","isCustom":false,"text":""},"programImage":{"__typename":"ImageType","name":null,"url":null}},{"__typename":"ProgramTypesType","hide":false,"name":"volunteer_event","description":{"__typename":"ProgramTypeDescriptionType","isCustom":false,"text":""},"programImage":{"__typename":"ImageType","name":null,"url":null}},{"__typename":"ProgramTypesType","hide":false,"name":"volunteer_league","description":{"__typename":"ProgramTypeDescriptionType","isCustom":false,"text":""},"programImage":{"__typename":"ImageType","name":null,"url":null}},{"__typename":"ProgramTypesType","hide":false,"name":"class","description":{"__typename":"ProgramTypeDescriptionType","isCustom":false,"text":""},"programImage":{"__typename":"ImageType","name":null,"url":null}},{"__typename":"ProgramTypesType","hide":false,"name":"clinic","description":{"__typename":"ProgramTypeDescriptionType","isCustom":false,"text":""},"programImage":{"__typename":"ImageType","name":null,"url":null}},{"__typename":"ProgramTypesType","hide":false,"name":"series","description":{"__typename":"ProgramTypeDescriptionType","isCustom":false,"text":""},"programImage":{"__typename":"ImageType","name":null,"url":null}}],"competitionLevels":[{"__typename":"CompetitionLevelsType","hidden":false,"level":"Super Social","description":""},{"__typename":"CompetitionLevelsType","hidden":false,"level":"Recreational","description":""},{"__typename":"CompetitionLevelsType","hidden":false,"level":"Intermediate","description":""},{"__typename":"CompetitionLevelsType","hidden":false,"level":"Upper Intermediate","description":""},{"__typename":"CompetitionLevelsType","hidden":false,"level":"Competitive","description":""}],"formats":[]},{"__typename":"SportDetails","sportName":"Mini Golf","hideSport":true,"notes":"","hero":{"__typename":"HeroType","heroText":"","heroSubText":"","heroImage":{"__typename":"HeroImageType","image":{"__typename":"ImageType","name":"","url":""}},"heroCta":{"__typename":"HeroCtaType","text":"","url":"","newTab":false}},"stylesOfPlay":[],"faq":[],"programTypes":[{"__typename":"ProgramTypesType","hide":false,"name":"league","description":{"__typename":"ProgramTypeDescriptionType","isCustom":false,"text":""},"programImage":{"__typename":"ImageType","name":null,"url":null}},{"__typename":"ProgramTypesType","hide":false,"name":"tournament","description":{"__typename":"ProgramTypeDescriptionType","isCustom":false,"text":""},"programImage":{"__typename":"ImageType","name":null,"url":null}},{"__typename":"ProgramTypesType","hide":false,"name":"practice","description":{"__typename":"ProgramTypeDescriptionType","isCustom":false,"text":""},"programImage":{"__typename":"ImageType","name":null,"url":null}},{"__typename":"ProgramTypesType","hide":false,"name":"pickup","description":{"__typename":"ProgramTypeDescriptionType","isCustom":false,"text":""},"programImage":{"__typename":"ImageType","name":null,"url":null}},{"__typename":"ProgramTypesType","hide":false,"name":"dropin","description":{"__typename":"ProgramTypeDescriptionType","isCustom":false,"text":""},"programImage":{"__typename":"ImageType","name":null,"url":null}},{"__typename":"ProgramTypesType","hide":false,"name":"volunteer_event","description":{"__typename":"ProgramTypeDescriptionType","isCustom":false,"text":""},"programImage":{"__typename":"ImageType","name":null,"url":null}},{"__typename":"ProgramTypesType","hide":false,"name":"volunteer_league","description":{"__typename":"ProgramTypeDescriptionType","isCustom":false,"text":""},"programImage":{"__typename":"ImageType","name":null,"url":null}},{"__typename":"ProgramTypesType","hide":false,"name":"class","description":{"__typename":"ProgramTypeDescriptionType","isCustom":false,"text":""},"programImage":{"__typename":"ImageType","name":null,"url":null}},{"__typename":"ProgramTypesType","hide":false,"name":"clinic","description":{"__typename":"ProgramTypeDescriptionType","isCustom":false,"text":""},"programImage":{"__typename":"ImageType","name":null,"url":null}},{"__typename":"ProgramTypesType","hide":false,"name":"series","description":{"__typename":"ProgramTypeDescriptionType","isCustom":false,"text":""},"programImage":{"__typename":"ImageType","name":null,"url":null}}],"competitionLevels":[{"__typename":"CompetitionLevelsType","hidden":false,"level":"Super Social","description":""},{"__typename":"CompetitionLevelsType","hidden":false,"level":"Recreational","description":""},{"__typename":"CompetitionLevelsType","hidden":false,"level":"Intermediate","description":""},{"__typename":"CompetitionLevelsType","hidden":false,"level":"Upper Intermediate","description":""},{"__typename":"CompetitionLevelsType","hidden":false,"level":"Competitive","description":""}],"formats":[]},{"__typename":"SportDetails","sportName":"Pickleball","hideSport":false,"notes":"\u003cp>We are bringing the world's fastest growing game all across the city! Whether you're a competitive player, want to play for fun, or picking up the game for the first time we have a league for you! \u003c/p>","hero":{"__typename":"HeroType","heroText":"DC's Best Pickleball Leagues","heroSubText":"\u003cp id=\"isPasted\">Pickleball has been named the fastest growing sport in America! But why is it so popular? Well, we think it's because \u003cstrong>anyone can play, it's a good workout & its fun! \u003c/strong>\u003c/p>\u003cp>\u003cstrong>\u003cbr>\u003c/strong>\u003c/p>\u003cp style=\"text-align: center;\">\u003cstrong>SIGN UP HERE\u003c/strong>\u003c/p>","heroImage":{"__typename":"HeroImageType","image":{"__typename":"ImageType","name":"Copy of Untitled Design.png","url":"https://s3.amazonaws.com/rivall-user-uploads/prodUploads/citySportHeroFolder/Copy of Untitled Design.png"}},"heroCta":{"__typename":"HeroCtaType","text":"","url":"","newTab":false}},"stylesOfPlay":[{"__typename":"StylesOfPlayType","title":"Traditional","description":"\u003cp>Our traditional 2v2 leagues have both recreational and competitive divisions so there are divisions for all players and skillsets. Team minimums in all traditional leagues is 3 so that in case one of your teammates can't attend a game you still have a partner to play with! There are no gender requirements.\u003c/p>","image":null},{"__typename":"StylesOfPlayType","title":"Party Pickleball","description":"\u003cp id=\"isPasted\">We created a new format for players picking up the game for the first time, or who are looking for a very casual/friednly playing format. We appropriately call this format "Party Pickleball." \u003c/p>\u003cp>\u003cbr>\u003c/p>\u003cp>In Party Pickleball players serve 5 consecutive times before rotating to help improve their skills. The team minimum for Party Pickleball is 4 players. There are no gender minimums.\u003c/p>","image":null}],"faq":[{"__typename":"FAQType","answer":"\u003cp>Not to worry! Our hosts will explain the rules during week one of the program and you'll be a pro in no time. \u003c/p>","question":"What if I don't know how to play pickleball already?"},{"__typename":"FAQType","answer":"\u003cp>Yes! Here at Volo you'll see two types of pickleball. The first is traditional pickleball which is similar to normal pickleball rules. We also offer a party pickleball version that was created to be a more social atmosphere and allow more players to join in on the pickleball fun!\u003c/p>","question":"There are multiple formats of pickleball?"},{"__typename":"FAQType","answer":"\u003cp>Ideally, yes! Much like softball where you provide your own glove we ask that you bring your own paddle. We'll have a few on site in the event you need to borrow one.\u003c/p>","question":"Do I need to provide my own paddle?"},{"__typename":"FAQType","answer":"\u003cp>Depends on what style you're playing ! Check your league details If you and your crew don't have a full roster, we'll merge you with another small group. FYI – merged teams generally have extra players to protect against forfeits. If you'd like to make sure you have a larger or smaller team, you can register as a prepaid team which allows you to determine the number of players on your team.\u003c/p>","question":"How many people do I need for my team?"}],"programTypes":[{"__typename":"ProgramTypesType","hide":false,"name":"league","description":{"__typename":"ProgramTypeDescriptionType","isCustom":false,"text":"\u003cp>Default description enabled\u003c/p>"},"programImage":null},{"__typename":"ProgramTypesType","hide":false,"name":"tournament","description":{"__typename":"ProgramTypeDescriptionType","isCustom":false,"text":""},"programImage":{"__typename":"ImageType","name":null,"url":null}},{"__typename":"ProgramTypesType","hide":true,"name":"practice","description":{"__typename":"ProgramTypeDescriptionType","isCustom":false,"text":""},"programImage":null},{"__typename":"ProgramTypesType","hide":false,"name":"pickup","description":{"__typename":"ProgramTypeDescriptionType","isCustom":false,"text":""},"programImage":null},{"__typename":"ProgramTypesType","hide":true,"name":"dropin","description":{"__typename":"ProgramTypeDescriptionType","isCustom":false,"text":""},"programImage":null},{"__typename":"ProgramTypesType","hide":true,"name":"volunteer_event","description":{"__typename":"ProgramTypeDescriptionType","isCustom":false,"text":""},"programImage":{"__typename":"ImageType","name":null,"url":null}},{"__typename":"ProgramTypesType","hide":true,"name":"volunteer_league","description":{"__typename":"ProgramTypeDescriptionType","isCustom":false,"text":""},"programImage":{"__typename":"ImageType","name":null,"url":null}},{"__typename":"ProgramTypesType","hide":false,"name":"class","description":{"__typename":"ProgramTypeDescriptionType","isCustom":false,"text":""},"programImage":{"__typename":"ImageType","name":null,"url":null}},{"__typename":"ProgramTypesType","hide":false,"name":"clinic","description":{"__typename":"ProgramTypeDescriptionType","isCustom":false,"text":""},"programImage":{"__typename":"ImageType","name":null,"url":null}},{"__typename":"ProgramTypesType","hide":true,"name":"series","description":{"__typename":"ProgramTypeDescriptionType","isCustom":false,"text":""},"programImage":{"__typename":"ImageType","name":null,"url":null}}],"competitionLevels":[{"__typename":"CompetitionLevelsType","hidden":false,"level":"Super Social","description":"\u003cp>Pickleball is taking over and some players may want to try it out without the worry of playing expereinced or copmeptitive players. If this is you then our social pickleball league is for you. Teams are bigger and with a rotating serve rule there is more opportunity to be involved and learn the game as you play real games. If you are a competitive or experienced player then this league is not for you.\u003c/p>"},{"__typename":"CompetitionLevelsType","hidden":false,"level":"Recreational","description":""},{"__typename":"CompetitionLevelsType","hidden":false,"level":"Intermediate","description":""},{"__typename":"CompetitionLevelsType","hidden":false,"level":"Upper Intermediate","description":""},{"__typename":"CompetitionLevelsType","hidden":false,"level":"Competitive","description":""}],"formats":[{"__typename":"FormatsType","description":"","format":"2v2","formatImage":{"__typename":"ImageType","url":""},"gender":"open","maxPlayersOnField":{"__typename":"TotalsType","total":2,"male":0,"female":0},"minPlayersPerGame":{"__typename":"TotalsType","total":2,"male":0,"female":0},"minTeamSize":{"__typename":"TotalsType","total":3,"male":0,"female":0}},{"__typename":"FormatsType","description":"","format":"2v2","formatImage":{"__typename":"ImageType","url":""},"gender":"open","maxPlayersOnField":{"__typename":"TotalsType","total":2,"male":0,"female":0},"minPlayersPerGame":{"__typename":"TotalsType","total":2,"male":0,"female":0},"minTeamSize":{"__typename":"TotalsType","total":4,"male":0,"female":0}}]},{"__typename":"SportDetails","sportName":"Ping Pong","hideSport":false,"notes":"\u003cp>Join the DC Ping Pong League! Take your skills from your garage or dorm and play at some of the coolest bars in DC! All skill levels are welcome - join us for a league with friends or join solo and make new friends at the tables. Our leagues are played all over the city and are available weekly in various locations including U Street, Downtown, and Adams Morgan. Volo DC does ping pong like no one else in the city. You don't just show up, play, and go home at Volo. You show up, play, and make friends that last a lifetime!\u003c/p>","hero":{"__typename":"HeroType","heroText":"DC's Best Ping Pong League","heroSubText":null,"heroImage":{"__typename":"HeroImageType","image":{"__typename":"ImageType","name":"Ping Pong.png","url":"https://s3.amazonaws.com/rivall-user-uploads/prodUploads/citySportHeroFolder/Ping Pong.png"}},"heroCta":{"__typename":"HeroCtaType","text":"JOIN TODAY","url":"https://www.volosports.com/discover?cityName=Washington%20DC&sportNames%5B%5D=Ping%20Pong","newTab":false}},"stylesOfPlay":null,"faq":[{"__typename":"FAQType","answer":"\u003cp>volosports.com/rules\u003c/p>","question":"Where can I find the full rules?"},{"__typename":"FAQType","answer":"\u003cp>Volo is a social sports company! Ping Pong can get a little competitive in the heat of the moment, but overall Ping Pong is one of our most social leagues. Taking place at some of the best bars and restaurants in DC. Our Volo Ping Pong leagues are a great place to bring your friends and relax after a long day of work. Some of our venues are dog friendly as well!\u003c/p>","question":"Is this a competitive league?"},{"__typename":"FAQType","answer":"\u003cp>Tons of fun! On game night you'll want to arrive 10-15 minutes before your game to meet your teammates and get ready to play. Each team plays Best of 5 Matches, 3 Singles Games and 2 Doubles.\u003c/p>","question":"What's a Volo DC Ping Pong night like?"},{"__typename":"FAQType","answer":"\u003cp>The minimum number for a Ping Pong team is 5 players. If you do not reach team status fear not, we will merge you with other groups to hit the minimum. Merged teams are generally larger to protect against forfeits. Want a larger or smaller team? You can register as a prepaid team to have as many or as few players on your roster.\u003c/p>","question":"How big is a team?"},{"__typename":"FAQType","answer":"Nope! Ping Pong does not have any gender requirements. You need at least 2 players present from the team to avoid a forfeit and play.","question":"Are there gender requirements?"}],"programTypes":[{"__typename":"ProgramTypesType","hide":false,"name":"league","description":{"__typename":"ProgramTypeDescriptionType","isCustom":true,"text":"\u003cp>Volo Sports leagues operate a lot like the sports leagues of your youth. Most of our leagues are 5 to 8 weeks and culminate in a series of playoff games to crown a champion! A team t-shirt is always included with registration and you will receive it at your first game. Volo provides referees, equipment, prizes, and specially trained staff members for your game. After your games each week, you and your team can stay at our sponsor bar! Volo hosts the best post-game social parties and you will have access to Volo exclusive food and drink specials. By participating in leagues, you will also enjoy special invitations to Volo events, often including an end of season party. We strive to keep the games fair, safe, and stress free so that all you need to do is show up, play, socialize, and have a great time!\u003c/p>"},"programImage":{"__typename":"ImageType","name":"Screen Shot 2022-01-19 at 2.33.39 PM.jpg","url":"https://s3.amazonaws.com/rivall-user-uploads/prodUploads/programImagesFolder/Screen Shot 2022-01-19 at 2.33.39 PM.jpg"}},{"__typename":"ProgramTypesType","hide":true,"name":"tournament","description":{"__typename":"ProgramTypeDescriptionType","isCustom":false,"text":"\u003cp>Default description enabled\u003c/p>"},"programImage":{"__typename":"ImageType","name":null,"url":null}},{"__typename":"ProgramTypesType","hide":true,"name":"practice","description":{"__typename":"ProgramTypeDescriptionType","isCustom":false,"text":"\u003cp>Default description enabled\u003c/p>"},"programImage":{"__typename":"ImageType","name":null,"url":null}},{"__typename":"ProgramTypesType","hide":true,"name":"pickup","description":{"__typename":"ProgramTypeDescriptionType","isCustom":false,"text":"\u003cp>Default description enabled\u003c/p>"},"programImage":{"__typename":"ImageType","name":null,"url":null}},{"__typename":"ProgramTypesType","hide":true,"name":"dropin","description":{"__typename":"ProgramTypeDescriptionType","isCustom":false,"text":"\u003cp>Default description enabled\u003c/p>"},"programImage":{"__typename":"ImageType","name":null,"url":null}},{"__typename":"ProgramTypesType","hide":true,"name":"volunteer_event","description":{"__typename":"ProgramTypeDescriptionType","isCustom":false,"text":""},"programImage":{"__typename":"ImageType","name":null,"url":null}},{"__typename":"ProgramTypesType","hide":true,"name":"volunteer_league","description":{"__typename":"ProgramTypeDescriptionType","isCustom":false,"text":""},"programImage":{"__typename":"ImageType","name":null,"url":null}},{"__typename":"ProgramTypesType","hide":true,"name":"class","description":{"__typename":"ProgramTypeDescriptionType","isCustom":false,"text":"\u003cp>Default description enabled\u003c/p>"},"programImage":{"__typename":"ImageType","name":null,"url":null}},{"__typename":"ProgramTypesType","hide":true,"name":"clinic","description":{"__typename":"ProgramTypeDescriptionType","isCustom":false,"text":"\u003cp>Default description enabled\u003c/p>"},"programImage":{"__typename":"ImageType","name":null,"url":null}},{"__typename":"ProgramTypesType","hide":true,"name":"series","description":{"__typename":"ProgramTypeDescriptionType","isCustom":false,"text":"\u003cp>Default description enabled\u003c/p>"},"programImage":{"__typename":"ImageType","name":null,"url":null}}],"competitionLevels":[{"__typename":"CompetitionLevelsType","hidden":true,"level":"Super Social","description":""},{"__typename":"CompetitionLevelsType","hidden":true,"level":"Recreational","description":""},{"__typename":"CompetitionLevelsType","hidden":true,"level":"Intermediate","description":""},{"__typename":"CompetitionLevelsType","hidden":true,"level":"Upper Intermediate","description":""},{"__typename":"CompetitionLevelsType","hidden":true,"level":"Competitive","description":""}],"formats":[{"__typename":"FormatsType","description":"","format":"5v5","formatImage":{"__typename":"ImageType","url":""},"gender":"open","maxPlayersOnField":{"__typename":"TotalsType","total":0,"male":0,"female":0},"minPlayersPerGame":{"__typename":"TotalsType","total":3,"male":0,"female":0},"minTeamSize":{"__typename":"TotalsType","total":5,"male":0,"female":0}}]},{"__typename":"SportDetails","sportName":"Skeeball","hideSport":null,"notes":"\u003cp>DC Skeeball Leagues are the perfect way to get out there, socialize, and meet new people! Come out and join us in a skeeball league in Dupont, NOMA, Downtown, and more throughout the year! Being social is in our DNA and we strive to make it a big part of our leagues. Come out for some awesome DC skeeball action, meet new people, and have a great time every week! Part of the fun is not having to worry about anything. Just show up, check-in, and play. Keep reading to learn more about our DC Skeeball League and all that we have to offer.\u003c/p>","hero":{"__typename":"HeroType","heroText":"DC's Best Skeeball League","heroSubText":null,"heroImage":{"__typename":"HeroImageType","image":{"__typename":"ImageType","name":"Skeeball.png","url":"https://s3.amazonaws.com/rivall-user-uploads/prodUploads/citySportHeroFolder/Skeeball.png"}},"heroCta":{"__typename":"HeroCtaType","text":"JOIN TODAY","url":"https://www.volosports.com/discover?cityName=Washington%20DC&sportNames%5B%5D=Skeeball","newTab":false}},"stylesOfPlay":[{"__typename":"StylesOfPlayType","title":"Match Play","description":"Match Play Skeeball consists of two teams playing a best of Seven (7) or Nine (9) series, depending on the league size and number of machines (the first team to win 4 or 5 games wins the match). Teams will roll at the same time. The "series number" will be spelled out for each league and season.","image":null}],"faq":[{"__typename":"FAQType","answer":"Heck yes – the Volo DC Skeeball Leagues are 100% real and 100% fun! There are chances to qualify for the DC Skeeball City Championships and even the annual National Skeeball Tournament throughout the season as well.","question":"Is this a real league?"},{"__typename":"FAQType","answer":"Volo is a social sports company! Skeeball can get a little competitive in the heat of the moment, but overall our DC Skeeball leagues are some of our most social leagues. Taking place at some of the best bars and restaurants in DC. Our Volo skeeball leagues are a great place to bring your friends and relax after a long day of work.","question":"Is this a competitive league?"},{"__typename":"FAQType","answer":"Tons of fun! On game night you'll want to arrive 10-15 minutes before your game to meet your teammates and get ready to play. Each team plays 2 games each night. Each game is played best of 7.","question":"What's a Volo DC Skeeball night like?"},{"__typename":"FAQType","answer":"The minimum number for our DC Skeeball Leagues is 5 players per team. If you do not reach team status fear not, we will merge you with other groups to hit the minimum. Merged teams are generally larger to protect against forfeits. Want a larger or smaller team? You can register as a prepaid team to have as many or as few players on your roster.","question":"How big is a team?"},{"__typename":"FAQType","answer":"Nope! Skeeball does not have any gender requirements, you need at least 2 players present though to play!\n\n","question":"Are there gender requirements?"},{"__typename":"FAQType","answer":"volosports.com/rules","question":"Where can I find the full rules?"}],"programTypes":[{"__typename":"ProgramTypesType","hide":false,"name":"league","description":{"__typename":"ProgramTypeDescriptionType","isCustom":true,"text":"\u003cp>Volo Sports leagues operate a lot like the sports leagues of your youth. Most of our leagues are 5 to 8 weeks and culminate in a series of playoff games to crown a champion! A team t-shirt is always included with registration and you will receive it at your first game. Volo provides referees, equipment, prizes, and specially trained staff members for your game. After your games each week, you and your team can stay at our sponsor bar! Volo hosts the best post-game social parties and you will have access to Volo exclusive food and drink specials. By participating in leagues, you will also enjoy special invitations to Volo events, often including an end of season party. We strive to keep the games fair, safe, and stress free so that all you need to do is show up, play, socialize, and have a great time!\u003c/p>"},"programImage":{"__typename":"ImageType","name":"Untitled.jpg","url":"https://s3.amazonaws.com/rivall-user-uploads/prodUploads/programImagesFolder/Untitled.jpg"}},{"__typename":"ProgramTypesType","hide":true,"name":"tournament","description":{"__typename":"ProgramTypeDescriptionType","isCustom":false,"text":"\u003cp>Default description enabled\u003c/p>"},"programImage":{"__typename":"ImageType","name":null,"url":null}},{"__typename":"ProgramTypesType","hide":true,"name":"practice","description":{"__typename":"ProgramTypeDescriptionType","isCustom":false,"text":"\u003cp>Default description enabled\u003c/p>"},"programImage":{"__typename":"ImageType","name":null,"url":null}},{"__typename":"ProgramTypesType","hide":true,"name":"pickup","description":{"__typename":"ProgramTypeDescriptionType","isCustom":false,"text":"\u003cp>Default description enabled\u003c/p>"},"programImage":{"__typename":"ImageType","name":null,"url":null}},{"__typename":"ProgramTypesType","hide":true,"name":"dropin","description":{"__typename":"ProgramTypeDescriptionType","isCustom":false,"text":"\u003cp>Default description enabled\u003c/p>"},"programImage":{"__typename":"ImageType","name":null,"url":null}},{"__typename":"ProgramTypesType","hide":false,"name":"volunteer_event","description":{"__typename":"ProgramTypeDescriptionType","isCustom":false,"text":""},"programImage":{"__typename":"ImageType","name":null,"url":null}},{"__typename":"ProgramTypesType","hide":false,"name":"volunteer_league","description":{"__typename":"ProgramTypeDescriptionType","isCustom":false,"text":""},"programImage":{"__typename":"ImageType","name":null,"url":null}},{"__typename":"ProgramTypesType","hide":true,"name":"class","description":{"__typename":"ProgramTypeDescriptionType","isCustom":false,"text":"\u003cp>Default description enabled\u003c/p>"},"programImage":{"__typename":"ImageType","name":null,"url":null}},{"__typename":"ProgramTypesType","hide":true,"name":"clinic","description":{"__typename":"ProgramTypeDescriptionType","isCustom":false,"text":"\u003cp>Default description enabled\u003c/p>"},"programImage":{"__typename":"ImageType","name":null,"url":null}},{"__typename":"ProgramTypesType","hide":true,"name":"series","description":{"__typename":"ProgramTypeDescriptionType","isCustom":false,"text":"\u003cp>Default description enabled\u003c/p>"},"programImage":{"__typename":"ImageType","name":null,"url":null}}],"competitionLevels":[{"__typename":"CompetitionLevelsType","hidden":true,"level":"Super Social","description":""},{"__typename":"CompetitionLevelsType","hidden":true,"level":"Recreational","description":""},{"__typename":"CompetitionLevelsType","hidden":true,"level":"Intermediate","description":""},{"__typename":"CompetitionLevelsType","hidden":true,"level":"Upper Intermediate","description":""},{"__typename":"CompetitionLevelsType","hidden":true,"level":"Competitive","description":""}],"formats":[{"__typename":"FormatsType","description":"","format":"N/A","formatImage":{"__typename":"ImageType","url":""},"gender":"open","maxPlayersOnField":{"__typename":"TotalsType","total":0,"male":0,"female":0},"minPlayersPerGame":{"__typename":"TotalsType","total":2,"male":0,"female":0},"minTeamSize":{"__typename":"TotalsType","total":5,"male":0,"female":0}}]},{"__typename":"SportDetails","sportName":"Soccer","hideSport":null,"notes":"Ready to hit the soccer field? Lace up your cleats and hit the pitch in a Volo DC Soccer League! Volo offers coed soccer leagues throughout Washington, DC so there's a location for everyone. Our players compete on some of the best fields in DC. Join one of our weekday or weekend coed leagues to show off your soccer moves and have a great time!","hero":{"__typename":"HeroType","heroText":"DC's Best Soccer League","heroSubText":null,"heroImage":{"__typename":"HeroImageType","image":{"__typename":"ImageType","name":"Soccer.png","url":"https://s3.amazonaws.com/rivall-user-uploads/prodUploads/citySportHeroFolder/Soccer.png"}},"heroCta":{"__typename":"HeroCtaType","text":"SIGN UP TO PLAY","url":"https://www.volosports.com/discover?cityName=Washington%20DC&sportNames%5B%5D=Soccer","newTab":false}},"stylesOfPlay":[{"__typename":"StylesOfPlayType","title":"Outdoor","description":"Outdoor soccer leagues are played on both grass and turf locations around the city. Outdoor soccer leagues can be men's or coed, and come in various formats like 7v7 or 11v11, and with different competition levels for each league, all skills are welcome to kick it at Volo soccer leagues!\n","image":null},{"__typename":"StylesOfPlayType","title":"Indoor Futsal","description":"Indoor Futsal leagues are played on court surfaces. Only offered in Winter months, make sure to sign up for these coed 6v6 leagues when they are available! Limited out of bounds and a smaller ball is perfect for sharpening your skills or getting cardio in the fun way. As with all Volo soccer leagues, shinguards are required to play.","image":null}],"faq":[{"__typename":"FAQType","answer":"volosports.com/rules","question":"Where can I find the full rules?"},{"__typename":"FAQType","answer":"Volo is a social sports company! While we do offer some competitive leagues (these are typically noted as competitive in their title) most of our leagues are social leagues. Dependent on league size we may offer A Division and B Division. A Division is slightly more competitive while B Division is slightly less competitive. Check each league for further details.","question":"Is this a competitive league?"},{"__typename":"FAQType","answer":"Tons of fun! On game night you'll want to arrive 10-15 minutes before your game to meet your teammates and get ready to play. Game play is 40 minutes total consisting of two 20 minute halves. After your game ends head to our sponsor bar for drink specials and getting to know your fellow soccer players!","question":"What's a Volo DC Soccer night like?"},{"__typename":"FAQType","answer":"For a 7v7 league, the minimum number for a soccer team is 12 players. If you do not reach team status fear not, we will merge you with other groups to hit the minimum. Merged teams are generally larger to protect against forfeits. Want a larger or smaller team? You can register as a prepaid team to have as many or as few players on your roster.","question":"How big is a team?"},{"__typename":"FAQType","answer":"Yes! Each team can have a maximum of 5 males on the field. The minimum required players are 4 total players.","question":"Are there gender requirements?"}],"programTypes":[{"__typename":"ProgramTypesType","hide":false,"name":"league","description":{"__typename":"ProgramTypeDescriptionType","isCustom":true,"text":"Volo Sports leagues operate a lot like the sports leagues of your youth. Most of our leagues are 5 to 8 weeks and culminate in a series of playoff games to crown a champion! A team t-shirt is always included with registration and you will receive it at your first game. Volo provides referees, equipment, prizes, and specially trained staff members for your game. After your games each week, you and your team can stay at our sponsor bar! Volo hosts the best post-game social parties and you will have access to Volo exclusive food and drink specials. By participating in leagues, you will also enjoy special invitations to Volo events, often including an end of season party. We strive to keep the games fair, safe, and stress free so that all you need to do is show up, play, socialize, and have a great time!"},"programImage":{"__typename":"ImageType","name":null,"url":null}},{"__typename":"ProgramTypesType","hide":true,"name":"tournament","description":{"__typename":"ProgramTypeDescriptionType","isCustom":false,"text":""},"programImage":{"__typename":"ImageType","name":null,"url":null}},{"__typename":"ProgramTypesType","hide":true,"name":"practice","description":{"__typename":"ProgramTypeDescriptionType","isCustom":false,"text":""},"programImage":{"__typename":"ImageType","name":null,"url":null}},{"__typename":"ProgramTypesType","hide":true,"name":"pickup","description":{"__typename":"ProgramTypeDescriptionType","isCustom":false,"text":""},"programImage":{"__typename":"ImageType","name":null,"url":null}},{"__typename":"ProgramTypesType","hide":true,"name":"dropin","description":{"__typename":"ProgramTypeDescriptionType","isCustom":false,"text":""},"programImage":{"__typename":"ImageType","name":null,"url":null}},{"__typename":"ProgramTypesType","hide":false,"name":"volunteer_event","description":{"__typename":"ProgramTypeDescriptionType","isCustom":false,"text":""},"programImage":{"__typename":"ImageType","name":null,"url":null}},{"__typename":"ProgramTypesType","hide":false,"name":"volunteer_league","description":{"__typename":"ProgramTypeDescriptionType","isCustom":false,"text":""},"programImage":{"__typename":"ImageType","name":null,"url":null}},{"__typename":"ProgramTypesType","hide":true,"name":"class","description":{"__typename":"ProgramTypeDescriptionType","isCustom":false,"text":""},"programImage":{"__typename":"ImageType","name":null,"url":null}},{"__typename":"ProgramTypesType","hide":true,"name":"clinic","description":{"__typename":"ProgramTypeDescriptionType","isCustom":false,"text":""},"programImage":{"__typename":"ImageType","name":null,"url":null}},{"__typename":"ProgramTypesType","hide":true,"name":"series","description":{"__typename":"ProgramTypeDescriptionType","isCustom":false,"text":""},"programImage":{"__typename":"ImageType","name":null,"url":null}}],"competitionLevels":[{"__typename":"CompetitionLevelsType","hidden":true,"level":"Super Social","description":""},{"__typename":"CompetitionLevelsType","hidden":false,"level":"Recreational","description":"Recreational soccer leagues are for players who have minimal to no experience. This level is geared toward people who want to have friendly competition and then head to the bar. Players at this level don't take the game too seriously, want to get in a good workout and/or socialize. This level is great for players who are new to soccer or are looking to get back into it without the pressure of winning."},{"__typename":"CompetitionLevelsType","hidden":true,"level":"Intermediate","description":"Intermediate soccer leagues are for players who have played before and are seeking a little more competition. Winning is usually important to the team at this level. People at this level have a good understanding of the rules and have the basic skills down. "},{"__typename":"CompetitionLevelsType","hidden":true,"level":"Upper Intermediate","description":"Upper Intermediate soccer leagues are for players who have been playing soccer for a while and are looking for competitive games. People playing at this level demonstrate strong skills in the game & have a full understanding of the rules. They may have previously played JV or in the intermediate level and are ready to level up. "},{"__typename":"CompetitionLevelsType","hidden":false,"level":"Competitive","description":"\u003cp>Competitive leagues are for players looking for a seriously competitive game. This level is only meant for players who have experience playing soccer and are looking for the highest level of play. People playing at this level likely played at the high school or college level, or consistently play well and are ready to level up from another division.\u003c/p>"}],"formats":[{"__typename":"FormatsType","description":"","format":"7v7","formatImage":{"__typename":"ImageType","url":""},"gender":"coed","maxPlayersOnField":{"__typename":"TotalsType","total":7,"male":5,"female":null},"minPlayersPerGame":{"__typename":"TotalsType","total":4,"male":0,"female":1},"minTeamSize":{"__typename":"TotalsType","total":12,"male":0,"female":2}},{"__typename":"FormatsType","description":"","format":"7v7","formatImage":{"__typename":"ImageType","url":""},"gender":"men","maxPlayersOnField":{"__typename":"TotalsType","total":7,"male":0,"female":0},"minPlayersPerGame":{"__typename":"TotalsType","total":4,"male":0,"female":0},"minTeamSize":{"__typename":"TotalsType","total":12,"male":0,"female":0}},{"__typename":"FormatsType","description":"","format":"11v11","formatImage":{"__typename":"ImageType","url":""},"gender":"coed","maxPlayersOnField":{"__typename":"TotalsType","total":11,"male":7,"female":0},"minPlayersPerGame":{"__typename":"TotalsType","total":7,"male":0,"female":2},"minTeamSize":{"__typename":"TotalsType","total":16,"male":4,"female":4}},{"__typename":"FormatsType","description":"","format":"8v8","formatImage":{"__typename":"ImageType","url":""},"gender":"coed","maxPlayersOnField":{"__typename":"TotalsType","total":8,"male":5,"female":null},"minPlayersPerGame":{"__typename":"TotalsType","total":4,"male":null,"female":1},"minTeamSize":{"__typename":"TotalsType","total":12,"male":null,"female":2}},{"__typename":"FormatsType","description":"","format":"8v8","formatImage":{"__typename":"ImageType","url":""},"gender":"open","maxPlayersOnField":{"__typename":"TotalsType","total":8,"male":0,"female":0},"minPlayersPerGame":{"__typename":"TotalsType","total":4,"male":0,"female":0},"minTeamSize":{"__typename":"TotalsType","total":13,"male":0,"female":0}},{"__typename":"FormatsType","description":"","format":"5v5","formatImage":{"__typename":"ImageType","url":""},"gender":"coed","maxPlayersOnField":{"__typename":"TotalsType","total":5,"male":0,"female":1},"minPlayersPerGame":{"__typename":"TotalsType","total":4,"male":0,"female":1},"minTeamSize":{"__typename":"TotalsType","total":9,"male":0,"female":0}}]},{"__typename":"SportDetails","sportName":"Softball","hideSport":null,"notes":"Step up to the plate. It's time to swing at the chance to play softball in Washington, DC! Volo offers DC Softball Leagues both on weekdays and weekends throughout the city. Join today and don't miss your chance to join the best softball league in the District!\n\nWe strive to make socializing a big part of our DC Softball Leagues. We encourage you to come out to one of our various locations, play some softball, and meet new people. After your game, head over to our sponsor bar for some drinks and post-game celebrations.","hero":{"__typename":"HeroType","heroText":"DC's Best Softball League","heroSubText":null,"heroImage":{"__typename":"HeroImageType","image":{"__typename":"ImageType","name":"DC '22 Rivall Banners (6).png","url":"https://s3.amazonaws.com/rivall-user-uploads/prodUploads/citySportHeroFolder/DC '22 Rivall Banners (6).png"}},"heroCta":{"__typename":"HeroCtaType","text":"JOIN TODAY","url":"https://www.volosports.com/discover?cityName=Washington%20DC&sportNames%5B%5D=Softball","newTab":false}},"stylesOfPlay":[{"__typename":"StylesOfPlayType","title":"Aluminum Bat","description":"Aluminum Bat softball is exactly how it sounds - softball played with an aluminum bat! Softball leagues are BYOG - bring your own glove. Bats are provided for players, however they are first come first serve.","image":null},{"__typename":"StylesOfPlayType","title":"Wood Bat","description":"Woodbat softball is exactly how it sounds - softball played with a wooden bat! Softball leagues are BYOG - bring your own glove. Bats are provided for players, however they are first come first serve. All National Mall leagues are wood bat.","image":null}],"faq":[{"__typename":"FAQType","answer":"volosports.com/rules","question":"Where can I find the full rules?"},{"__typename":"FAQType","answer":"Volo is a social sports company! While we do offer some competitive leagues (these are typically noted as competitive in their title) most of our leagues are social leagues. Dependent on league size we may offer A Division and B Division. A Division is slightly more competitive while B Division is slightly less competitive. Check each league for further details.","question":"Is this a competitive league?"},{"__typename":"FAQType","answer":"Tons of fun! On game night you'll want to arrive 10-15 minutes before your game to meet your teammates and get ready to play. After your game ends head to our sponsor bar for drink specials and getting to know your fellow softball players!","question":"What's a Volo DC Softball night like?"},{"__typename":"FAQType","answer":"The minimum number for a softball team is 15 players. If you do not reach team status fear not, we will merge you with other groups to hit the minimum. Merged teams are generally larger to protect against forfeits. Want a larger or smaller team? You can register as a prepaid team to have as many or as few players on your roster.","question":"How big is a team?"},{"__typename":"FAQType","answer":"Yes! Each team can have a maximum of 7 males on the field. You can have 10 females on the field (with no guys). You can also not have more than 3 males bat in a row.","question":"Are there gender requirements?"},{"__typename":"FAQType","answer":"You can expect your league to be anywhere from $39-$80 per player for the entire season. Registration fees are dependent on location and day of the week, so be sure to check the league details carefully. After you sign up, everything else is taken care of for you. Your registration includes league shirt, referees, venue costs, insurance, field equipment, prizes, league management, and so more.\n","question":"How much does it cost to join a Volo Softball league?"}],"programTypes":[{"__typename":"ProgramTypesType","hide":false,"name":"league","description":{"__typename":"ProgramTypeDescriptionType","isCustom":true,"text":"Volo Sports leagues operate a lot like the sports leagues of your youth. Most of our leagues are 5 to 8 weeks and culminate in a series of playoff games to crown a champion! A team t-shirt is always included with registration and you will receive it at your first game. Volo provides referees, equipment, prizes, and specially trained staff members for your game. After your games each week, you and your team can stay at our sponsor bar! Volo hosts the best post-game social parties and you will have access to Volo exclusive food and drink specials. By participating in leagues, you will also enjoy special invitations to Volo events, often including an end of season party. We strive to keep the games fair, safe, and stress free so that all you need to do is show up, play, socialize, and have a great time!"},"programImage":{"__typename":"ImageType","name":"KDH07114.jpg","url":"https://s3.amazonaws.com/rivall-user-uploads/prodUploads/programImagesFolder/KDH07114.jpg"}},{"__typename":"ProgramTypesType","hide":true,"name":"tournament","description":{"__typename":"ProgramTypeDescriptionType","isCustom":false,"text":""},"programImage":{"__typename":"ImageType","name":null,"url":null}},{"__typename":"ProgramTypesType","hide":true,"name":"practice","description":{"__typename":"ProgramTypeDescriptionType","isCustom":false,"text":""},"programImage":{"__typename":"ImageType","name":null,"url":null}},{"__typename":"ProgramTypesType","hide":true,"name":"pickup","description":{"__typename":"ProgramTypeDescriptionType","isCustom":false,"text":""},"programImage":{"__typename":"ImageType","name":null,"url":null}},{"__typename":"ProgramTypesType","hide":true,"name":"dropin","description":{"__typename":"ProgramTypeDescriptionType","isCustom":false,"text":""},"programImage":{"__typename":"ImageType","name":null,"url":null}},{"__typename":"ProgramTypesType","hide":false,"name":"volunteer_event","description":{"__typename":"ProgramTypeDescriptionType","isCustom":false,"text":""},"programImage":{"__typename":"ImageType","name":null,"url":null}},{"__typename":"ProgramTypesType","hide":false,"name":"volunteer_league","description":{"__typename":"ProgramTypeDescriptionType","isCustom":false,"text":""},"programImage":{"__typename":"ImageType","name":null,"url":null}},{"__typename":"ProgramTypesType","hide":true,"name":"class","description":{"__typename":"ProgramTypeDescriptionType","isCustom":false,"text":""},"programImage":{"__typename":"ImageType","name":null,"url":null}},{"__typename":"ProgramTypesType","hide":true,"name":"clinic","description":{"__typename":"ProgramTypeDescriptionType","isCustom":false,"text":""},"programImage":{"__typename":"ImageType","name":null,"url":null}},{"__typename":"ProgramTypesType","hide":true,"name":"series","description":{"__typename":"ProgramTypeDescriptionType","isCustom":false,"text":""},"programImage":{"__typename":"ImageType","name":null,"url":null}}],"competitionLevels":[{"__typename":"CompetitionLevelsType","hidden":true,"level":"Super Social","description":"Super Social softball leagues could be considered the minor leagues at Volo. This level is for players who have minimal to no experience playing softball. People playing at this level probably want to swing a bat a few times, have fun with friends, and then head to the bar. This level is great for anyone looking to make new friends, find a love connection, and make some new memories! "},{"__typename":"CompetitionLevelsType","hidden":true,"level":"Recreational","description":"Recreational softball leagues are for players who have minimal to no experience. This level is geared toward people who want to have friendly competition and then head to the bar. Players at this level don't take the game too seriously, want to get in a good workout and/or socialize. "},{"__typename":"CompetitionLevelsType","hidden":true,"level":"Intermediate","description":"Intermediate softball leagues are for players who are seeking a little more competition. At this level, most people on the team have a good understanding of the rules and have the basic skills down. "},{"__typename":"CompetitionLevelsType","hidden":true,"level":"Upper Intermediate","description":"Upper Intermediate leagues are for players who have been playing the sport for a while and are looking for competitive games. People playing at this level demonstrate strong skills in the game & have a full understanding of the rules. They may have previously played JV or in the intermediate level and are ready to level up. At this level, your squad is probably there to win the game. "},{"__typename":"CompetitionLevelsType","hidden":true,"level":"Competitive","description":"Competitive softball leagues are for players looking for a seriously competitive game at the highest level. Many people on the team playing at this level likely played at the high school or college level, or consistently play well and are ready to level up from another division. "}],"formats":[{"__typename":"FormatsType","description":"","format":"10v10","formatImage":{"__typename":"ImageType","url":""},"gender":"coed","maxPlayersOnField":{"__typename":"TotalsType","total":10,"male":7,"female":0},"minPlayersPerGame":{"__typename":"TotalsType","total":6,"male":0,"female":1},"minTeamSize":{"__typename":"TotalsType","total":15,"male":null,"female":null}}]},{"__typename":"SportDetails","sportName":"Ultimate Frisbee","hideSport":true,"notes":"\u003cp>Ultimate Frisbee is one of the fastest-growing sports in the country and a perfect sport for Volo players! It's social, active, and welcoming to all skill levels. Volo Ultimate is an open sport. There are no gender requirements for teams or on the field. Our 8v8 social leagues are self-reffed. Minimum number of players to start a game is 5 but Volo drop-ins or subs from other teams are allowed to fill the required number of players.\u003c/p>","hero":{"__typename":"HeroType","heroText":"","heroSubText":"","heroImage":{"__typename":"HeroImageType","image":{"__typename":"ImageType","name":"","url":""}},"heroCta":{"__typename":"HeroCtaType","text":"","url":"","newTab":false}},"stylesOfPlay":[],"faq":[],"programTypes":[{"__typename":"ProgramTypesType","hide":false,"name":"league","description":{"__typename":"ProgramTypeDescriptionType","isCustom":true,"text":"\u003cp>Volo Sports leagues operate a lot like the sports leagues of your youth. Most of our leagues are 5 to 8 weeks and culminate in a series of playoff games to crown a champion! A team t-shirt is always included with registration and you will receive it at your first game. Volo provides referees, equipment, prizes, and specially trained staff members for your game. After your games each week, you and your team can stay at our sponsor bar! Volo hosts the best post-game social parties and you will have access to Volo exclusive food and drink specials. By participating in leagues, you will also enjoy special invitations to Volo events, often including an end of season party. We strive to keep the games fair, safe, and stress free so that all you need to do is show up, play, socialize, and have a great time!\u003c/p>"},"programImage":null},{"__typename":"ProgramTypesType","hide":false,"name":"tournament","description":{"__typename":"ProgramTypeDescriptionType","isCustom":false,"text":""},"programImage":{"__typename":"ImageType","name":null,"url":null}},{"__typename":"ProgramTypesType","hide":true,"name":"practice","description":{"__typename":"ProgramTypeDescriptionType","isCustom":false,"text":"\u003cp>Default description enabled\u003c/p>"},"programImage":null},{"__typename":"ProgramTypesType","hide":true,"name":"pickup","description":{"__typename":"ProgramTypeDescriptionType","isCustom":false,"text":"\u003cp>Default description enabled\u003c/p>"},"programImage":null},{"__typename":"ProgramTypesType","hide":true,"name":"dropin","description":{"__typename":"ProgramTypeDescriptionType","isCustom":false,"text":"\u003cp>Default description enabled\u003c/p>"},"programImage":null},{"__typename":"ProgramTypesType","hide":false,"name":"volunteer_event","description":{"__typename":"ProgramTypeDescriptionType","isCustom":false,"text":""},"programImage":{"__typename":"ImageType","name":null,"url":null}},{"__typename":"ProgramTypesType","hide":false,"name":"volunteer_league","description":{"__typename":"ProgramTypeDescriptionType","isCustom":false,"text":""},"programImage":{"__typename":"ImageType","name":null,"url":null}},{"__typename":"ProgramTypesType","hide":false,"name":"class","description":{"__typename":"ProgramTypeDescriptionType","isCustom":false,"text":""},"programImage":{"__typename":"ImageType","name":null,"url":null}},{"__typename":"ProgramTypesType","hide":false,"name":"clinic","description":{"__typename":"ProgramTypeDescriptionType","isCustom":false,"text":""},"programImage":{"__typename":"ImageType","name":null,"url":null}},{"__typename":"ProgramTypesType","hide":false,"name":"series","description":{"__typename":"ProgramTypeDescriptionType","isCustom":false,"text":""},"programImage":{"__typename":"ImageType","name":null,"url":null}}],"competitionLevels":[{"__typename":"CompetitionLevelsType","hidden":false,"level":"Super Social","description":""},{"__typename":"CompetitionLevelsType","hidden":false,"level":"Recreational","description":""},{"__typename":"CompetitionLevelsType","hidden":false,"level":"Intermediate","description":""},{"__typename":"CompetitionLevelsType","hidden":false,"level":"Upper Intermediate","description":""},{"__typename":"CompetitionLevelsType","hidden":false,"level":"Competitive","description":""}],"formats":[{"__typename":"FormatsType","description":"\u003cp>8v8 Open- No gender requirements\u003c/p>","format":"8v8","formatImage":{"__typename":"ImageType","url":""},"gender":"coed","maxPlayersOnField":{"__typename":"TotalsType","total":0,"male":0,"female":0},"minPlayersPerGame":{"__typename":"TotalsType","total":0,"male":0,"female":0},"minTeamSize":{"__typename":"TotalsType","total":0,"male":0,"female":0}}]},{"__typename":"SportDetails","sportName":"Volleyball","hideSport":null,"notes":"READY, SET, SPIKE! Welcome to the best Volleyball Leagues in the District. Join a Volo volleyball league for a fun and social time on and off the court. DC Volleyball League games are played on sand and grass courts with high-quality nets and equipment. Our leagues are laid back and social, and we welcome all skill levels. All you need to do is show up and find your team – we've got everything else covered!","hero":{"__typename":"HeroType","heroText":"DC's Best Volleyball League","heroSubText":null,"heroImage":{"__typename":"HeroImageType","image":{"__typename":"ImageType","name":"DC '22 Rivall Banners (7).png","url":"https://s3.amazonaws.com/rivall-user-uploads/prodUploads/citySportHeroFolder/DC '22 Rivall Banners (7).png"}},"heroCta":{"__typename":"HeroCtaType","text":"SIGN UP TO PLAY","url":"https://www.volosports.com/discover?cityName=Washington%20DC&sportNames%5B%5D=Volleyball","newTab":false}},"stylesOfPlay":[{"__typename":"StylesOfPlayType","title":"Beach Volleyball","description":"Beach Volleyball games are played best of 3 with rally scoring. Matches are played to 21, with the 5th match to 15, and you do not have to win by two. All skill levels are welcome, take a look at our division levels to decide which is the best fit for you.","image":null},{"__typename":"StylesOfPlayType","title":"Grass Volleyball","description":"Grass volleyball games are played best of 3 matches, with rally scoring. Matches are played best to 21, with the third game to 15, and you do not have to win by two. This league is perfect for the casual player!","image":null},{"__typename":"StylesOfPlayType","title":"Indoor","description":"All indoor volleyball leagues play at least one match a night with best-of-3 rally scoring. Leagues are played in a gym setting. Indoor leagues have venue specific rules regarding if/when balls remain in play when hitting the ceiling or court sides.\n","image":null}],"faq":[{"__typename":"FAQType","answer":"A premiere, FUN experience! Plan to arrive at the court 10-15 minutes before game time to meet up with your teammates and get ready to play in your Volo volleyball league. Make sure you pencil us in for at least 45-minutes or best of three games, whichever comes first. ","question":"What can I expect at a Volo Volleyball League?"},{"__typename":"FAQType","answer":"Volo is a social sports company! While we do offer some competitive leagues (these are typically noted as competitive in their title) most of our leagues are social leagues. Dependent on league size we may offer A Division and B Division. A Division is slightly more competitive while B Division is slightly less competitive. Check each league for further details.","question":"Is this a competitive league?"},{"__typename":"FAQType","answer":"Tons of fun! On game night we recommend that you'll want to arrive 10-15 minutes before your game to meet your teammates and get ready to play. Games play to best of 3 SETS. Scoring consists of 21-21-15. After your game ends head to our sponsor bar for drink specials and getting to know your fellow volleyball players!","question":"What's a Volo DC Volleyball night like?"},{"__typename":"FAQType","answer":"The minimum number for a 6v6 volleyball team is 9 players. If you do not reach team status fear not, we will merge you with other groups to hit the minimum. Merged teams are generally larger to protect against forfeits. Want a larger or smaller team? You can register as a prepaid team to have as many or as few players on your roster.\n\n","question":"How big is a team?"},{"__typename":"FAQType","answer":"Yes! For 6v6, each team can have a maximum of 4 males on the court. The minimum required players are 3 total players with at least one being female.\n\n","question":"Are there gender requirements?"},{"__typename":"FAQType","answer":"volosports.com/rules","question":"Where can I find the full rules?"}],"programTypes":[{"__typename":"ProgramTypesType","hide":false,"name":"league","description":{"__typename":"ProgramTypeDescriptionType","isCustom":true,"text":"Volo Sports leagues operate a lot like the sports leagues of your youth. Most of our leagues are 5 to 8 weeks and culminate in a series of playoff games to crown a champion! A team t-shirt is always included with registration and you will receive it at your first game. Volo provides referees, equipment, prizes, and specially trained staff members for your game. After your games each week, you and your team can stay at our sponsor bar! Volo hosts the best post-game social parties and you will have access to Volo exclusive food and drink specials. By participating in leagues, you will also enjoy special invitations to Volo events, often including an end of season party. We strive to keep the games fair, safe, and stress free so that all you need to do is show up, play, socialize, and have a great time!"},"programImage":{"__typename":"ImageType","name":"Screen Shot 2022-02-02 at 1.21.59 PM.png","url":"https://s3.amazonaws.com/rivall-user-uploads/prodUploads/programImagesFolder/Screen Shot 2022-02-02 at 1.21.59 PM.png"}},{"__typename":"ProgramTypesType","hide":true,"name":"tournament","description":{"__typename":"ProgramTypeDescriptionType","isCustom":false,"text":""},"programImage":{"__typename":"ImageType","name":null,"url":null}},{"__typename":"ProgramTypesType","hide":true,"name":"practice","description":{"__typename":"ProgramTypeDescriptionType","isCustom":false,"text":""},"programImage":{"__typename":"ImageType","name":null,"url":null}},{"__typename":"ProgramTypesType","hide":true,"name":"pickup","description":{"__typename":"ProgramTypeDescriptionType","isCustom":false,"text":""},"programImage":{"__typename":"ImageType","name":null,"url":null}},{"__typename":"ProgramTypesType","hide":true,"name":"dropin","description":{"__typename":"ProgramTypeDescriptionType","isCustom":false,"text":""},"programImage":{"__typename":"ImageType","name":null,"url":null}},{"__typename":"ProgramTypesType","hide":false,"name":"volunteer_event","description":{"__typename":"ProgramTypeDescriptionType","isCustom":false,"text":""},"programImage":{"__typename":"ImageType","name":null,"url":null}},{"__typename":"ProgramTypesType","hide":false,"name":"volunteer_league","description":{"__typename":"ProgramTypeDescriptionType","isCustom":false,"text":""},"programImage":{"__typename":"ImageType","name":null,"url":null}},{"__typename":"ProgramTypesType","hide":true,"name":"class","description":{"__typename":"ProgramTypeDescriptionType","isCustom":false,"text":""},"programImage":{"__typename":"ImageType","name":null,"url":null}},{"__typename":"ProgramTypesType","hide":true,"name":"clinic","description":{"__typename":"ProgramTypeDescriptionType","isCustom":false,"text":""},"programImage":{"__typename":"ImageType","name":null,"url":null}},{"__typename":"ProgramTypesType","hide":true,"name":"series","description":{"__typename":"ProgramTypeDescriptionType","isCustom":false,"text":""},"programImage":{"__typename":"ImageType","name":null,"url":null}}],"competitionLevels":[{"__typename":"CompetitionLevelsType","hidden":true,"level":"Super Social","description":"Super social volleyball leagues are geared toward beginners or people who haven't played in a while. This level is for players looking for a relaxed playing experience, without the pressure of winning. People playing at this level are generally there to have fun (on the field and at the bar), make some new friends, or learn the sport! "},{"__typename":"CompetitionLevelsType","hidden":false,"level":"Recreational","description":"Recreational volleyball leagues are for players who have minimal experience playing the game. People playing at this level usually know how to serve, pass, set & hit. This is the perfect division for you if you are still learning and might not always execute these skills with consistency. This level is geared toward people who want to have friendly competition and then head to the bar. "},{"__typename":"CompetitionLevelsType","hidden":true,"level":"Intermediate","description":"Intermediate volleyball leagues are for players who have played before and are seeking a little more competition. People at this level have a good understanding of the rules and are confident in playing each position on the court. "},{"__typename":"CompetitionLevelsType","hidden":true,"level":"Upper Intermediate","description":"Upper Intermediate leagues are for players who have been playing volleyball for a while and are looking for competitive games. Teams & people playing at this level can run different offenses (6-2, 5-1), demonstrate skills with accuracy & power, and have a really good understanding of all positions on the court. Players at this level may have played in high school or in the intermediate level and are ready to level up."},{"__typename":"CompetitionLevelsType","hidden":false,"level":"Competitive","description":"\u003cp>Competitive volleyball leagues are for players looking for a seriously competitive game. This level is only meant for players who have experience playing this sport and are looking for the highest level of play. People playing at this level likely played at the high school or college level, or consistently play well and are ready to level up from another division.\u003c/p>"}],"formats":[{"__typename":"FormatsType","description":"\u003cp>Our COED 6v6 volleyball has social, intermediate, and competitive competition levels. All 6v6 volleyball has a minimum of 2 women on the court at all times. \u003c/p>","format":"6v6","formatImage":{"__typename":"ImageType","url":""},"gender":"coed","maxPlayersOnField":{"__typename":"TotalsType","total":6,"male":4,"female":0},"minPlayersPerGame":{"__typename":"TotalsType","total":3,"male":0,"female":1},"minTeamSize":{"__typename":"TotalsType","total":9,"male":0,"female":0}},{"__typename":"FormatsType","description":"\u003cp>Volo's OPEN divisions are designed for everyone! These leagues do not have any gender rules or team requirements.\u003c/p>","format":"6v6","formatImage":{"__typename":"ImageType","url":""},"gender":"open","maxPlayersOnField":{"__typename":"TotalsType","total":0,"male":0,"female":0},"minPlayersPerGame":{"__typename":"TotalsType","total":0,"male":0,"female":0},"minTeamSize":{"__typename":"TotalsType","total":0,"male":0,"female":0}}]},{"__typename":"SportDetails","sportName":"Yoga","hideSport":true,"notes":"Find your inner peace with 5 weeks of Yoga Flow on the National Mall!\n\nWe provide awesome instructors surrounded by the monuments!\n\nJust bring your own mat! \n\nWe suggest water and make sure to dress accordingly and comfortably.\n","hero":{"__typename":"HeroType","heroText":"","heroSubText":"","heroImage":{"__typename":"HeroImageType","image":{"__typename":"ImageType","name":"DC '22 Rivall Banners (8).png","url":"https://s3.amazonaws.com/rivall-user-uploads/prodUploads/citySportHeroFolder/DC '22 Rivall Banners (8).png"}},"heroCta":{"__typename":"HeroCtaType","text":"","url":"","newTab":false}},"stylesOfPlay":[],"faq":[],"programTypes":[{"__typename":"ProgramTypesType","hide":false,"name":"league","description":{"__typename":"ProgramTypeDescriptionType","isCustom":true,"text":"\u003cp>Volo sports leagues are 5 to 8 weeks and are a great way to get outside and workout! A team t-shirt is always included with registration and you will receive it at your first game. Volo specially trained staff members for your workout. After you burn some calories each week, you and your class will head over to one of our sponsor bars for some post-game fun! Volo hosts the best post-game social parties and you will have access to Volo exclusive food and drink specials. By participating in leagues, you will also enjoy special invitations to Volo events, often including an end of season party!\u003c/p>"},"programImage":{"__typename":"ImageType","name":"Screen Shot 2022-02-02 at 1.37.01 PM.png","url":"https://s3.amazonaws.com/rivall-user-uploads/prodUploads/programImagesFolder/Screen Shot 2022-02-02 at 1.37.01 PM.png"}},{"__typename":"ProgramTypesType","hide":true,"name":"tournament","description":{"__typename":"ProgramTypeDescriptionType","isCustom":false,"text":""},"programImage":{"__typename":"ImageType","name":null,"url":null}},{"__typename":"ProgramTypesType","hide":true,"name":"practice","description":{"__typename":"ProgramTypeDescriptionType","isCustom":false,"text":""},"programImage":{"__typename":"ImageType","name":null,"url":null}},{"__typename":"ProgramTypesType","hide":true,"name":"pickup","description":{"__typename":"ProgramTypeDescriptionType","isCustom":false,"text":""},"programImage":{"__typename":"ImageType","name":null,"url":null}},{"__typename":"ProgramTypesType","hide":true,"name":"dropin","description":{"__typename":"ProgramTypeDescriptionType","isCustom":false,"text":""},"programImage":{"__typename":"ImageType","name":null,"url":null}},{"__typename":"ProgramTypesType","hide":false,"name":"volunteer_event","description":{"__typename":"ProgramTypeDescriptionType","isCustom":false,"text":""},"programImage":{"__typename":"ImageType","name":null,"url":null}},{"__typename":"ProgramTypesType","hide":false,"name":"volunteer_league","description":{"__typename":"ProgramTypeDescriptionType","isCustom":false,"text":""},"programImage":{"__typename":"ImageType","name":null,"url":null}},{"__typename":"ProgramTypesType","hide":true,"name":"class","description":{"__typename":"ProgramTypeDescriptionType","isCustom":false,"text":""},"programImage":{"__typename":"ImageType","name":null,"url":null}},{"__typename":"ProgramTypesType","hide":true,"name":"clinic","description":{"__typename":"ProgramTypeDescriptionType","isCustom":false,"text":""},"programImage":{"__typename":"ImageType","name":null,"url":null}},{"__typename":"ProgramTypesType","hide":true,"name":"series","description":{"__typename":"ProgramTypeDescriptionType","isCustom":false,"text":""},"programImage":{"__typename":"ImageType","name":null,"url":null}}],"competitionLevels":[{"__typename":"CompetitionLevelsType","hidden":true,"level":"Super Social","description":""},{"__typename":"CompetitionLevelsType","hidden":true,"level":"Recreational","description":""},{"__typename":"CompetitionLevelsType","hidden":true,"level":"Intermediate","description":""},{"__typename":"CompetitionLevelsType","hidden":true,"level":"Upper Intermediate","description":""},{"__typename":"CompetitionLevelsType","hidden":true,"level":"Competitive","description":""}],"formats":[{"__typename":"FormatsType","description":"\u003cul style=\"margin-top: 0px; margin-bottom: 0px; padding-inline-start: 48px;\">\u003cli style=\"font-size: 11pt; font-family: Arial;\">\u003cp style=\"line-height: 1.2; margin-top: 12pt; margin-bottom: 0pt;\">\u003cspan style=\"font-size: 11pt;\">Just bring your own mat!\u003c/span>\u003c/p>\u003c/li>\u003cli style=\"font-size: 11pt; font-family: Arial;\">\u003cp style=\"line-height: 1.2; margin-top: 0pt; margin-bottom: 0pt;\">\u003cspan style=\"font-size: 11pt;\">Classes will generally be 45-50 minutes in length\u003c/span>\u003c/p>\u003c/li>\u003cli style=\"font-size: 11pt; font-family: Arial;\">\u003cp style=\"line-height: 1.2; margin-top: 0pt; margin-bottom: 12pt;\">\u003cspan style=\"font-size: 11pt;\">We suggest water and make sure to dress accordingly and comfortably\u003c/span>\u003c/p>\u003c/li>\u003c/ul>","format":"N/A","formatImage":{"__typename":"ImageType","url":""},"gender":"open","maxPlayersOnField":{"__typename":"TotalsType","total":0,"male":0,"female":0},"minPlayersPerGame":{"__typename":"TotalsType","total":0,"male":0,"female":0},"minTeamSize":{"__typename":"TotalsType","total":0,"male":0,"female":0}}]}]},"approvedVenues":[{"__ref":"ApprovedVenue:5f369e4d4362ce002d71776a"},{"__ref":"ApprovedVenue:5f36c1bb62624c0034178c1d"},{"__ref":"ApprovedVenue:5c488aaa708c8e31a31ac3dd"},{"__ref":"ApprovedVenue:5f106c24661d850042f3e7e7"},{"__ref":"ApprovedVenue:5f106ca5cdc49a0034300887"},{"__ref":"ApprovedVenue:5a78c486f03614187b2564ff"},{"__ref":"ApprovedVenue:5f369f0c4362ce002d7177bd"},{"__ref":"ApprovedVenue:5bc89b3ea1e25062950c1db2"},{"__ref":"ApprovedVenue:5e2739cd7d83e7002171ee30"},{"__ref":"ApprovedVenue:5bd20f67a5aa323504d771dc"},{"__ref":"ApprovedVenue:5f89fa7a4b0a2c0038f27307"},{"__ref":"ApprovedVenue:5b62485d9327ec1ce1d1da0e"},{"__ref":"ApprovedVenue:5f8c7d653cc27b0031e98ed9"},{"__ref":"ApprovedVenue:605405cf148d48003158371f"},{"__ref":"ApprovedVenue:605406822eef5e0038c06949"},{"__ref":"ApprovedVenue:605408ca4e3e76003140ba88"},{"__ref":"ApprovedVenue:6054091e2eef5e0038c06d8b"},{"__ref":"ApprovedVenue:60540cd94e3e76003140c364"},{"__ref":"ApprovedVenue:60541d1e3939370037c94f80"},{"__ref":"ApprovedVenue:6086d49294f78c003163c710"},{"__ref":"ApprovedVenue:608c1e4c2d7aa8002f5278e0"},{"__ref":"ApprovedVenue:60abd982dbe84600363e261e"},{"__ref":"ApprovedVenue:60d3fb3486fbb1009f575d45"},{"__ref":"ApprovedVenue:60de0158872e950032f6e306"},{"__ref":"ApprovedVenue:60f5acbe99f63e009f2b1a04"},{"__ref":"ApprovedVenue:60febfbe75ba2800f337fc76"},{"__ref":"ApprovedVenue:60feca18edcf0e002b25db95"},{"__ref":"ApprovedVenue:610974b97eb012004b1be3fb"},{"__ref":"ApprovedVenue:610aaf21038b4f01ff37b751"},{"__ref":"ApprovedVenue:610ab0d7038b4f01ff384c2f"},{"__ref":"ApprovedVenue:610ab15e038b4f01ff38a3da"},{"__ref":"ApprovedVenue:610ab1dc038b4f01ff38e25f"},{"__ref":"ApprovedVenue:610ab27b62230702296df3b5"},{"__ref":"ApprovedVenue:610ab3c2038b4f01ff3a017b"},{"__ref":"ApprovedVenue:610ab42d038b4f01ff3a1c58"},{"__ref":"ApprovedVenue:610ab4bd038b4f01ff3a7590"},{"__ref":"ApprovedVenue:610ab56c706f620031b185e7"},{"__ref":"ApprovedVenue:610abea3861db4003122ad78"},{"__ref":"ApprovedVenue:610ac69ddeb49c002b71f887"},{"__ref":"ApprovedVenue:610ac7f1424f52003196fff1"},{"__ref":"ApprovedVenue:610acab15fd24d0031a14b79"},{"__ref":"ApprovedVenue:610acb2b2c4fa3026fbf86f0"},{"__ref":"ApprovedVenue:610acbcf43312b026172f6b0"},{"__ref":"ApprovedVenue:610acc2743312b0261731984"},{"__ref":"ApprovedVenue:610acc842c4fa3026fc0147d"},{"__ref":"ApprovedVenue:610acd1d43312b026173b709"},{"__ref":"ApprovedVenue:610acd7c2c4fa3026fc0a421"},{"__ref":"ApprovedVenue:610ad4402c4fa3026fc3b770"},{"__ref":"ApprovedVenue:610af0ba38f702027f7fb19e"},{"__ref":"ApprovedVenue:610af1c7e9a730002b9abc31"},{"__ref":"ApprovedVenue:611bde4818d65d0de2b98b4c"},{"__ref":"ApprovedVenue:611bde8f6c33200e002da723"},{"__ref":"ApprovedVenue:61258b33fadce40240a403ae"},{"__ref":"ApprovedVenue:61258b893cfed60224dac4c8"},{"__ref":"ApprovedVenue:612fdd9cefa0bb017e77d55d"},{"__ref":"ApprovedVenue:61379a4bc24307010f398616"},{"__ref":"ApprovedVenue:6144deec252324002c820d59"},{"__ref":"ApprovedVenue:6144e5bf252324002c82c81e"},{"__ref":"ApprovedVenue:614b5319c5cfd9002cd0401f"},{"__ref":"ApprovedVenue:61707217f6776e451a467ed5"},{"__ref":"ApprovedVenue:617090ef1c5d724c48ee2201"},{"__ref":"ApprovedVenue:6177067c4f01481b3a8b6ba5"},{"__ref":"ApprovedVenue:617ac3c9a5c5203b455f8398"},{"__ref":"ApprovedVenue:6189622d3b9c36cac86217be"},{"__ref":"ApprovedVenue:618988dea676f9fce84382bf"},{"__ref":"ApprovedVenue:618d53ce55670fa54e710930"},{"__ref":"ApprovedVenue:618d948f6ae3452dd8a3edae"},{"__ref":"ApprovedVenue:619681d553175a04913cc8b0"},{"__ref":"ApprovedVenue:61ae30697df9aa71f3549bb6"},{"__ref":"ApprovedVenue:62018df1d6822e13dea83242"},{"__ref":"ApprovedVenue:621e9784ecd40b76b6a13724"},{"__ref":"ApprovedVenue:623b8323e86d2710c38585b4"},{"__ref":"ApprovedVenue:62695bba0f18c618a16b078d"},{"__ref":"ApprovedVenue:627ea254c294627fbc393ae1"},{"__ref":"ApprovedVenue:628f941634e67b9fe5d9b418"},{"__ref":"ApprovedVenue:629fb63aec5e1afb8b4aaff3"},{"__ref":"ApprovedVenue:62ab6aa8914db6728c7a49f8"},{"__ref":"ApprovedVenue:62b206a80beaef41ca8efd53"},{"__ref":"ApprovedVenue:62c5fca3ca4ac6577db9a2b3"},{"__ref":"ApprovedVenue:62d9a0e202fa548dc88ca7bb"},{"__ref":"ApprovedVenue:62d9a1df41f5d4e124daa6a8"},{"__ref":"ApprovedVenue:62d9a2439fcf9fc06e70e292"},{"__ref":"ApprovedVenue:62da000c81d02b3de96336dd"},{"__ref":"ApprovedVenue:62da05ba599f164f1bf12ace"},{"__ref":"ApprovedVenue:62dff98a7093a9bf022d1e4c"},{"__ref":"ApprovedVenue:62f67f7149e123639041965f"},{"__ref":"ApprovedVenue:6328ce86ebfb1bb9df5b7639"},{"__ref":"ApprovedVenue:632b507fe45b7008a675d2be"},{"__ref":"ApprovedVenue:6331e91bb99c24cfb34af3f7"},{"__ref":"ApprovedVenue:6356ffb7bc3cf77c92630e74"},{"__ref":"ApprovedVenue:636bf2fb0400029a3b8a4d93"},{"__ref":"ApprovedVenue:636f23f2ee822ae6a7148582"},{"__ref":"ApprovedVenue:63d05f9add8c1cbf4c3178ea"},{"__ref":"ApprovedVenue:63d16dd3f61e2e2b0ee24c28"},{"__ref":"ApprovedVenue:63d41079fd52c56cb8c22a36"},{"__ref":"ApprovedVenue:63d7e076c47497b1b820936b"},{"__ref":"ApprovedVenue:63d7e4d1b34994be9618249f"},{"__ref":"ApprovedVenue:63dbd9474faba8a82f3699ef"},{"__ref":"ApprovedVenue:63e519f5d2aa964e7b6d27d9"},{"__ref":"ApprovedVenue:63ed3662e35e121ab3fde95e"},{"__ref":"ApprovedVenue:63fcdaf8d87304afc31bd3b9"},{"__ref":"ApprovedVenue:64060eeddc3a74b821a09733"},{"__ref":"ApprovedVenue:64066159bc1f181f8a527215"},{"__ref":"ApprovedVenue:64076ced254f01479ad74a3d"},{"__ref":"ApprovedVenue:64122adf780967e771a4c9c8"},{"__ref":"ApprovedVenue:641239c9d4709544817a630a"},{"__ref":"ApprovedVenue:642465fe625c006496a5af18"},{"__ref":"ApprovedVenue:642dc5a59a171f490ca58e13"},{"__ref":"ApprovedVenue:6435933c2f6595cb6cf191dc"},{"__ref":"ApprovedVenue:6436d88141c6b53b51906a18"},{"__ref":"ApprovedVenue:644bf7653e1217695bff1b2f"},{"__ref":"ApprovedVenue:644bf98d3e1217695bffa5f3"},{"__ref":"ApprovedVenue:644bfe13786d642e7c2f3191"},{"__ref":"ApprovedVenue:645a77fe6a413986a7c4969a"},{"__ref":"ApprovedVenue:645aa2d73b41ca600f983764"}]},"League:647f807f1f0f06e412eb901e":{"__typename":"League","_id":"647f807f1f0f06e412eb901e","name":"Kickball (11v11 Coed) - Thursday - National Mall - 7th St - July 2023","featured_order":null,"schedule":{"__typename":"Schedule","start_date":"2023-07-20T16:00:00.000Z"},"details":{"__typename":"LeagueDetails","description":"\u003cp id=\"isPasted\">\u003cspan id=\"isPasted\" style='color: rgb(76, 76, 76); font-family: Arial, \"Helvetica Neue\", Helvetica, sans-serif; font-size: 14px; font-style: normal; font-variant-ligatures: normal; font-variant-caps: normal; font-weight: 400; letter-spacing: normal; orphans: 2; text-align: left; text-indent: 0px; text-transform: none; white-space: pre-wrap; widows: 2; word-spacing: 0px; -webkit-text-stroke-width: 0px; background-color: rgb(255, 255, 255); text-decoration-thickness: initial; text-decoration-style: initial; text-decoration-color: initial; display: inline !important; float: none;'>The pinnacle of DC Social Sports: Thursdayon the National Mall is\u003c/span> BACK NEAR THE SMITHSONIAN BUILDING! Grab your friends or sign-up as a free agent for a league that's not just about sports, but about the experience! \u003c/p>\u003cp>\u003cbr>\u003cem>\u003cstrong>The Rundown:\u003c/strong>\u003c/em>\u003c/p>\u003cul>\u003cli>11v11, max of 6 men in the field \u003c/li>\u003cli>6 min to play, including at least 2 women\u003c/li>\u003cli>5 run limit in all but the last inning\u003c/li>\u003cli>Games will be 6 innings or 45 minutes, whichever comes first\u003c/li>\u003cli>6 Regular Season Games + 2 weeks of playoffs\u003c/li>\u003cli style=\"font-style: italic;\">\u003cem>Note: The National Park Service asks for cleats not to be worn. Players may be asked to change into non-cleated shoes on-site\u003c/em>\u003c/li>\u003c/ul>\u003cp>\u003cbr>\u003cstrong>PLAYOFFS:\u003c/strong>\u003cbr>We will accommodate as many teams as possible in the playoffs, but only the TOP 4teams are guaranteed.\u003c/p>\u003cp>\u003cbr>\u003cstrong>RAIN OUTS:\u003c/strong>\u003cbr>Guaranteed 2 makeup games. Location and day may vary.\u003c/p>\u003cp>\u003cbr>\u003cstrong>FIELD LOCATIONS:\u003cbr>\u003c/strong>The National Mall is \u003cspan style=\"text-decoration: underline;\">big\u003c/span>, and availability varies based on what is happening in the city. Exact field locations may be subject to change, and we cannot guarantee you will be on the same plot week-to-week.\u003c/p>"},"activityName":"Kickball","programType":"LEAGUE"},"League:647e0a1d799ca9f0f78890fc":{"__typename":"League","_id":"647e0a1d799ca9f0f78890fc","name":"Softball (10v10 Coed) - Tuesday - Old DPR Headquarters (Columbia Heights) - July 2023","featured_order":null,"schedule":{"__typename":"Schedule","start_date":"2023-07-11T16:00:00.000Z"},"details":{"__typename":"LeagueDetails","description":"\u003cp id=\"isPasted\">\u003cspan style='color: rgb(65, 65, 65); font-family: Arial, \"Helvetica Neue\", Helvetica, sans-serif; font-size: 14px; font-style: normal; font-variant-ligatures: normal; font-variant-caps: normal; font-weight: 400; letter-spacing: normal; orphans: 2; text-align: left; text-indent: 0px; text-transform: none; white-space: normal; widows: 2; word-spacing: 0px; -webkit-text-stroke-width: 0px; background-color: rgb(255, 255, 255); text-decoration-thickness: initial; text-decoration-style: initial; text-decoration-color: initial; display: inline !important; float: none;'>What better way to kickoff your week than Tuesday Softball at Old DPR in Columbia Heights! This league will SELLOUT! Sign up today so you're not sitting on the sidelines this Summer!\u003c/span>\u003cbr>\u003cbr>\u003cstrong>League Overview\u003c/strong>:\u003cbr>-Men must use Wood Bats only. Wood bats provided. You may use your own FULLY wood bat if it is ASA, NSA, or USSA approved. Bats that are composite or not fully wood (i.e. Corndogs) are not permitted.\u003cbr>-10 players (7 men max) permitted in the field\u003cbr>-Games last 6 innings or 50 min, whichever comes first\u003cbr>-Minimum 6 players to start a game, including at least 1 woman \u003cbr>-5 run max per inning (except for the last inning)\u003cbr>\u003cbr>\u003c/p>\u003cp>\u003cstrong>PLAYOFFS:\u003c/strong>\u003c/p>\u003cp>We will accommodate as many teams as possible in the playoffs, but only the TOP 4 teams are guaranteed.\u003cbr>\u003cbr>\u003c/p>\u003cp>\u003cstrong>RAIN OUTS:\u003c/strong>\u003c/p>\u003cp>Guaranteed 2 makeup games. Location and day may vary.\u003c/p>"},"activityName":"Softball","programType":"LEAGUE"},"League:647df529d3cedee814fdbd8f":{"__typename":"League","_id":"647df529d3cedee814fdbd8f","name":"Friday 6/30 - Volo Pass Happy Hour - TallBoy - A Neighborhood Joint 6:30pm","featured_order":null,"schedule":{"__typename":"Schedule","start_date":"2023-06-30T16:00:00.000Z"},"details":{"__typename":"LeagueDetails","description":"\u003cp data-redactor-style-cache=\"text-align: center;\" id=\"isPasted\" style='color: rgb(51, 51, 51); font-family: \"Trebuchet MS\", \"Helvetica Neue\", Helvetica, Tahoma, sans-serif; align-items: center; font-size: 14px; margin-bottom: 1em; overflow: hidden; border: 0px; vertical-align: baseline; line-height: 20px; float: unset; font-variant-ligatures: normal; orphans: 2; widows: 2; text-decoration-thickness: initial; text-align: center; outline: none !important;'>We are taking you to Happy Hour at TallBoy!\u003c/p>\u003cp data-redactor-style-cache=\"text-align: center;\" style='color: rgb(51, 51, 51); font-family: \"Trebuchet MS\", \"Helvetica Neue\", Helvetica, Tahoma, sans-serif; align-items: center; font-size: 14px; margin-bottom: 1em; overflow: hidden; border: 0px; vertical-align: baseline; line-height: 20px; float: unset; font-variant-ligatures: normal; orphans: 2; widows: 2; text-decoration-thickness: initial; text-align: center; outline: none !important;'>Join us at TallBoy for an All You Can Drink Happy Hour\u003c/p>\u003cp data-redactor-style-cache=\"text-align: center;\" style='color: rgb(51, 51, 51); font-family: \"Trebuchet MS\", \"Helvetica Neue\", Helvetica, Tahoma, sans-serif; align-items: center; font-size: 14px; margin-bottom: 1em; overflow: hidden; border: 0px; vertical-align: baseline; line-height: 20px; float: unset; font-variant-ligatures: normal; orphans: 2; widows: 2; text-decoration-thickness: initial; text-align: center; outline: none !important;'>Enjoy house liquor, selected beer options and tons of fun with the Volo Pass Team\u003c/p>\u003cp id=\"isPasted\" style='color: rgb(51, 51, 51); font-family: \"Trebuchet MS\", \"Helvetica Neue\", Helvetica, Tahoma, sans-serif; align-items: center; font-size: 14px; margin-bottom: 1em; overflow: hidden; border: 0px; vertical-align: baseline; line-height: 20px; float: unset; font-variant-ligatures: normal; orphans: 2; widows: 2; text-decoration-thickness: initial; text-align: center; outline: none !important;'>Sign up today to secure your spot at Happy Hour \u003c/p>\u003cp data-redactor-style-cache=\"text-align: center;\" style='color: rgb(51, 51, 51); font-family: \"Trebuchet MS\", \"Helvetica Neue\", Helvetica, Tahoma, sans-serif; align-items: center; font-size: 14px; margin-bottom: 1em; overflow: hidden; border: 0px; vertical-align: baseline; line-height: 20px; float: unset; font-variant-ligatures: normal; orphans: 2; widows: 2; text-decoration-thickness: initial; text-align: center; outline: none !important;'>\u003cstrong>Details: \u003c/strong>\u003c/p>\u003cp data-redactor-style-cache=\"text-align: center;\" style='color: rgb(51, 51, 51); font-family: \"Trebuchet MS\", \"Helvetica Neue\", Helvetica, Tahoma, sans-serif; align-items: center; font-size: 14px; margin-bottom: 1em; overflow: hidden; border: 0px; vertical-align: baseline; line-height: 20px; float: unset; font-variant-ligatures: normal; orphans: 2; widows: 2; text-decoration-thickness: initial; text-align: center; outline: none !important;'>\u003cstrong>TallBoy A Neighbourhood Joint\u003c/strong>\u003c/p>\u003cp data-redactor-style-cache=\"text-align: center;\" style='color: rgb(51, 51, 51); font-family: \"Trebuchet MS\", \"Helvetica Neue\", Helvetica, Tahoma, sans-serif; align-items: center; font-size: 14px; margin-bottom: 1em; overflow: hidden; border: 0px; vertical-align: baseline; line-height: 20px; float: unset; font-variant-ligatures: normal; orphans: 2; widows: 2; text-decoration-thickness: initial; text-align: center; outline: none !important;'>Friday, June 9, 2023 2023 5:00PM - 7:00PM \u003c/p>\u003cp data-redactor-style-cache=\"text-align: center;\" style='color: rgb(51, 51, 51); font-family: \"Trebuchet MS\", \"Helvetica Neue\", Helvetica, Tahoma, sans-serif; align-items: center; font-size: 14px; margin-bottom: 1em; overflow: hidden; border: 0px; vertical-align: baseline; line-height: 20px; float: unset; font-variant-ligatures: normal; orphans: 2; widows: 2; text-decoration-thickness: initial; text-align: center; outline: none !important;'>We can't wait to see you there!\u003c/p>"},"activityName":"Event","programType":"EVENT"},"ApprovedVenue:5f369e4d4362ce002d71776a":{"__typename":"ApprovedVenue","_id":"5f369e4d4362ce002d71776a","disabled":false,"shorthandName":"National Mall - 14th St","pdfUploads":[],"place_id":"EjUxNHRoIFN0IE5XICYgTWFkaXNvbiBEciBOVywgV2FzaGluZ3RvbiwgREMgMjA1NjAsIFVTQSJmImQKFAoSCe8Uq8qYt7eJEV5S1h_XiqV8EhQKEgnvFKvKmLe3iRFeUtYf14qlfBoUChIJr6P2zhfIt4kRXbK3e-48iaMaFAoSCW02w3Gbt7eJES6b2ifEdrU4IgoNUjUuFxVd2xXS","location":{"__typename":"Coordinates","lat":38.8904274,"lng":-77.0319523},"neighborhood":"National Mall","city":"Washington","formatted_address":"14th St NW & Madison Dr NW, Washington, DC 20560, USA","sportDetails":[{"__typename":"SportDescription","sportName":"Bocce","description":"Our National Mall sports leagues include volleyball, flag football, bocce, kickball, softball, and soccer. Play surrounded by monuments and museums just in front of the Museum of American History."},{"__typename":"SportDescription","sportName":"Cornhole","description":"Our National Mall sports leagues include volleyball, flag football, bocce, kickball, softball, and soccer. Play surrounded by monuments and museums just in front of the Museum of American History."},{"__typename":"SportDescription","sportName":"Soccer","description":"Our National Mall sports leagues include volleyball, flag football, bocce, kickball, softball, and soccer. Play surrounded by monuments and museums just in front of the Museum of American History."},{"__typename":"SportDescription","sportName":"Softball","description":"Our National Mall sports leagues include volleyball, flag football, bocce, kickball, softball, and soccer. Play surrounded by monuments and museums just in front of the Museum of American History."},{"__typename":"SportDescription","sportName":"Yoga","description":"Our National Mall sports leagues include volleyball, flag football, bocce, kickball, softball, and soccer. Play surrounded by monuments and museums just in front of the Museum of American History."},{"__typename":"SportDescription","sportName":"Bar Games","description":""},{"__typename":"SportDescription","sportName":"Axe Throwing","description":""},{"__typename":"SportDescription","sportName":"Trivia","description":""},{"__typename":"SportDescription","sportName":"Basketball","description":""},{"__typename":"SportDescription","sportName":"Bar Olympics","description":""},{"__typename":"SportDescription","sportName":"Pickleball","description":""},{"__typename":"SportDescription","sportName":"Volleyball","description":""},{"__typename":"SportDescription","sportName":"Event","description":""},{"__typename":"SportDescription","sportName":"Badminton","description":""}],"image":{"__typename":"ImageType","url":"https://s3.amazonaws.com/rivall-user-uploads/prodUploads/approvedVenueFolder/washington monument.jpg"}},"ApprovedVenue:5f36c1bb62624c0034178c1d":{"__typename":"ApprovedVenue","_id":"5f36c1bb62624c0034178c1d","disabled":false,"shorthandName":"National Mall - The Ellipse","pdfUploads":[],"place_id":"ChIJP_F-A6O3t4kRcLAcpsXxXzU","location":{"__typename":"Coordinates","lat":38.8940007,"lng":-77.0366435},"neighborhood":"National Mall","city":"Washington","formatted_address":"Ellipse Grounds South, Washington, DC 20502, USA","sportDetails":[{"__typename":"SportDescription","sportName":"Frisbee","description":"Play Ultimate at DC's main attraction!"},{"__typename":"SportDescription","sportName":"Soccer","description":"Located in the heart of the capital, you can play right in front of the White House! Just choose the sport and day of the week that works best for you."},{"__typename":"SportDescription","sportName":"Softball","description":"Located in the heart of the capital, you can play right in front of the White House! Just choose the sport and day of the week that works best for you."}],"image":{"__typename":"ImageType","url":"https://s3.amazonaws.com/rivall-user-uploads/prodUploads/approvedVenueFolder/Ellipse.jpg"}},"ApprovedVenue:5c488aaa708c8e31a31ac3dd":{"__typename":"ApprovedVenue","_id":"5c488aaa708c8e31a31ac3dd","disabled":true,"shorthandName":"Audi Stadium","pdfUploads":[],"place_id":"ChIJ32LJVWK3t4kR0ILbTkU9i5U","location":{"__typename":"Coordinates","lat":38.8689313,"lng":-77.012926},"neighborhood":"Southwest Washington","city":"Washington","formatted_address":"100 Potomac Ave SW, Washington, DC 20024, USA","sportDetails":[{"__typename":"SportDescription","sportName":"Axe Throwing","description":""}],"image":{"__typename":"ImageType","url":"https://s3.amazonaws.com/rivall-user-uploads/prodUploads/approvedVenueFolder/Audi.jpg"}},"ApprovedVenue:5f106c24661d850042f3e7e7":{"__typename":"ApprovedVenue","_id":"5f106c24661d850042f3e7e7","disabled":true,"shorthandName":"Volo Beach","pdfUploads":[],"place_id":"Ei0xMzMgUG90b21hYyBBdmUgU1csIFdhc2hpbmd0b24sIERDIDIwMDI0LCBVU0EiGxIZChQKEgkbaMBmYre3iRHKneSwCW6DbBCFAQ","location":{"__typename":"Coordinates","lat":38.8698173,"lng":-77.0113638},"neighborhood":"Southwest Washington","city":"Washington","formatted_address":"133 Potomac Ave SW, Washington, DC 20024, USA","sportDetails":[{"__typename":"SportDescription","sportName":"Axe Throwing","description":""}],"image":null},"ApprovedVenue:5f106ca5cdc49a0034300887":{"__typename":"ApprovedVenue","_id":"5f106ca5cdc49a0034300887","disabled":false,"shorthandName":"Buzzard Point Blacktop Kickball","pdfUploads":[],"place_id":"ChIJqTsYfGG3t4kR-dQbKOmbPvc","location":{"__typename":"Coordinates","lat":38.8662672,"lng":-77.0129034},"neighborhood":"Buzzard Point","city":"Washington","formatted_address":"1880 2nd St SW, Washington, DC 20024, USA","sportDetails":[{"__typename":"SportDescription","sportName":"Kickball","description":"Welcome to Volo Fields! We created our own blacktop kickball fields where we can play & party! Join us for traditional Kickball or the only Cup-in-Hand Kickball leagues in the city."},{"__typename":"SportDescription","sportName":"Bar Olympics","description":""},{"__typename":"SportDescription","sportName":"Testing","description":""}],"image":{"__typename":"ImageType","url":"https://s3.amazonaws.com/rivall-user-uploads/prodUploads/approvedVenueFolder/buzzard point blacktop.JPG"}},"ApprovedVenue:5a78c486f03614187b2564ff":{"__typename":"ApprovedVenue","_id":"5a78c486f03614187b2564ff","disabled":false,"shorthandName":"National Mall - 15th St","pdfUploads":[],"place_id":"ChIJfy4MvqG3t4kRuL_QjoJGc-k","location":{"__typename":"Coordinates","lat":38.8894838,"lng":-77.0352791},"neighborhood":"National Mall","city":"Washington","formatted_address":"2 15th St NW, Washington, DC 20024, USA","sportDetails":[{"__typename":"SportDescription","sportName":"Frisbee","description":"Our adult social sports leagues are the perfect way to join a community of fun-loving, active people, and we've got something for everyone. Play in the heart of DC on the corner of 15th St. across from the African American History Museum. "},{"__typename":"SportDescription","sportName":"Kickball","description":"Our adult social sports leagues are the perfect way to join a community of fun-loving, active people, and we've got something for everyone. Play in the heart of DC on the corner of 15th St. across from the African American History Museum. "},{"__typename":"SportDescription","sportName":"Soccer","description":"Our adult social sports leagues are the perfect way to join a community of fun-loving, active people, and we've got something for everyone. Play in the heart of DC on the corner of 15th St. across from the African American History Museum. "},{"__typename":"SportDescription","sportName":"Softball","description":"Our adult social sports leagues are the perfect way to join a community of fun-loving, active people, and we've got something for everyone. Play in the heart of DC on the corner of 15th St. across from the African American History Museum. "},{"__typename":"SportDescription","sportName":"Event","description":""}],"image":{"__typename":"ImageType","url":"https://s3.amazonaws.com/rivall-user-uploads/prodUploads/approvedVenueFolder/washington monument.jpg"}},"ApprovedVenue:5f369f0c4362ce002d7177bd":{"__typename":"ApprovedVenue","_id":"5f369f0c4362ce002d7177bd","disabled":false,"shorthandName":"National Mall - 17th St","pdfUploads":[],"place_id":"ChIJlwoXQqG3t4kRKcve1KFGEBY","location":{"__typename":"Coordinates","lat":38.88797549999999,"lng":-77.035037},"neighborhood":"National Mall","city":"Washington","formatted_address":"130 17th St NW, Washington, DC 20006, USA","sportDetails":[{"__typename":"SportDescription","sportName":"Bocce","description":"Our adult social sports leagues are the perfect way to join a community of fun-loving, active people, and we've got something for everyone. Play in the most popular spot on the Mall between the Washington Monument and World War II Memorial. "},{"__typename":"SportDescription","sportName":"Flag Football","description":"Our adult social sports leagues are the perfect way to join a community of fun-loving, active people, and we've got something for everyone. Play in the most popular spot on the Mall between the Washington Monument and World War II Memorial. "},{"__typename":"SportDescription","sportName":"Kickball","description":"Our adult social sports leagues are the perfect way to join a community of fun-loving, active people, and we've got something for everyone. Play in the most popular spot on the Mall between the Washington Monument and World War II Memorial. "},{"__typename":"SportDescription","sportName":"Soccer","description":"Our adult social sports leagues are the perfect way to join a community of fun-loving, active people, and we've got something for everyone. Play in the most popular spot on the Mall between the Washington Monument and World War II Memorial. "},{"__typename":"SportDescription","sportName":"Softball","description":"Our adult social sports leagues are the perfect way to join a community of fun-loving, active people, and we've got something for everyone. Play in the most popular spot on the Mall between the Washington Monument and World War II Memorial. "},{"__typename":"SportDescription","sportName":"Yoga","description":""},{"__typename":"SportDescription","sportName":"Event","description":""}],"image":{"__typename":"ImageType","url":"https://s3.amazonaws.com/rivall-user-uploads/prodUploads/approvedVenueFolder/NM 17.jpg"}},"ApprovedVenue:5bc89b3ea1e25062950c1db2":{"__typename":"ApprovedVenue","_id":"5bc89b3ea1e25062950c1db2","disabled":false,"shorthandName":"Stead Park","pdfUploads":[],"place_id":"ChIJp7QFFcG3t4kROkPF7PsSQS0","location":{"__typename":"Coordinates","lat":38.9102476,"lng":-77.0375468},"neighborhood":"Dupont","city":"Washington","formatted_address":"1625 P St NW, Washington, DC 20036, USA","sportDetails":[{"__typename":"SportDescription","sportName":"Kickball","description":"\u003cp>Stead Park is one of the premier turf fields in the city. Our social and competitive leagues at Stead are a perfect way to join a community of fun-loving people while staying active. Located in the heart of Dupont, you can choose the sport and day of the week that works best for you.\u003c/p>"},{"__typename":"SportDescription","sportName":"Soccer","description":"Stead Park is one of the premier turf fields in the city. Our social and competitive leagues at Stead are a perfect way to join a community of fun-loving people while staying active. Located in the heart of Dupont, you can choose the sport and day of the week that works best for you.\n"},{"__typename":"SportDescription","sportName":"Volunteer","description":"\u003cp>Volunteer for the Volo Kids Foundation at Stead Park in Dupont\u003c/p>"}],"image":{"__typename":"ImageType","url":"https://s3.amazonaws.com/rivall-user-uploads/prodUploads/approvedVenueFolder/steadpark.jpg"}},"ApprovedVenue:5e2739cd7d83e7002171ee30":{"__typename":"ApprovedVenue","_id":"5e2739cd7d83e7002171ee30","disabled":false,"shorthandName":"National Mall - JFK Fields","pdfUploads":[],"place_id":"ChIJCT8vxae3t4kRz8QYOFkoZrE","location":{"__typename":"Coordinates","lat":38.8882702,"lng":-77.0443748},"neighborhood":"National Mall","city":"Washington","formatted_address":"1964 Independence Ave SW, Washington, DC 20245, USA","sportDetails":[{"__typename":"SportDescription","sportName":"Bocce","description":"\u003cp>Get active at JFK Grass Fields surrounded by National Monuments right beside the Lincoln Memorial Reflecting Pool.\u003c/p>"},{"__typename":"SportDescription","sportName":"Flag Football","description":"\u003cp>Get active at JFK Grass Fields surrounded by National Monuments right beside the Lincoln Memorial Reflecting Pool.\u003c/p>"},{"__typename":"SportDescription","sportName":"Frisbee","description":"\u003cp>Get active at JFK Grass Fields surrounded by National Monuments right beside the Lincoln Memorial Reflecting Pool.\u003c/p>"},{"__typename":"SportDescription","sportName":"Kickball","description":"\u003cp>Get active at JFK Grass Fields surrounded by National Monuments right beside the Lincoln Memorial Reflecting Pool.\u003c/p>"},{"__typename":"SportDescription","sportName":"Soccer","description":"Get active at JFK Grass Fields surrounded by National Monuments right beside the Lincoln Memorial Reflecting Pool."},{"__typename":"SportDescription","sportName":"Volleyball","description":"Get active at JFK Grass Fields surrounded by National Monuments right beside the Lincoln Memorial Reflecting Pool."}],"image":{"__typename":"ImageType","url":"https://s3.amazonaws.com/rivall-user-uploads/prodUploads/approvedVenueFolder/JFK.jpg"}},"ApprovedVenue:5bd20f67a5aa323504d771dc":{"__typename":"ApprovedVenue","_id":"5bd20f67a5aa323504d771dc","disabled":false,"shorthandName":"Brentwood Hamilton Park","pdfUploads":[],"place_id":"ChIJ5b-6HRG4t4kRlKeCwMrQVv8","location":{"__typename":"Coordinates","lat":38.9082679,"lng":-76.9959729},"neighborhood":"NOMA","city":"Washington","formatted_address":"1300 6th St NE, Washington, DC 20002, USA","sportDetails":[{"__typename":"SportDescription","sportName":"Flag Football","description":"\u003cp>Brentwood-Hamilton field is one of the premier turf fields in the city. Join Volo next to Union Market for everything from Flag Football to Kickball!\u003c/p>"},{"__typename":"SportDescription","sportName":"Kickball","description":"\u003cp>Brentwood-Hamilton field is one of the premier turf fields in the city. Join Volo next to Union Market for everything from Soccer to Kickball!\u003c/p>"},{"__typename":"SportDescription","sportName":"Soccer","description":"\u003cp>Brentwood-Hamilton field is one of the premier turf fields in the city. Join Volo next to Union Market for everything from Soccer to Kickball!\u003c/p>"},{"__typename":"SportDescription","sportName":"Softball","description":"\u003cp>Brentwood-Hamilton field is one of the premier turf fields in the city. Join Volo next to Union Market for everything from Flag Football to Softball!\u003c/p>"}],"image":{"__typename":"ImageType","url":"https://s3.amazonaws.com/rivall-user-uploads/prodUploads/approvedVenueFolder/brentwood_recreation1-1463617480.jpg"}},"ApprovedVenue:5f89fa7a4b0a2c0038f27307":{"__typename":"ApprovedVenue","_id":"5f89fa7a4b0a2c0038f27307","disabled":true,"shorthandName":"Garfield Park","pdfUploads":[],"place_id":"EiYyMDAgRiBTdCBTRSwgV2FzaGluZ3RvbiwgREMgMjAwMDMsIFVTQSIbEhkKFAoSCcN2cqrUubeJEUbU4QQKw4NGEMgB","location":{"__typename":"Coordinates","lat":38.8821521,"lng":-77.00374810000001},"neighborhood":"Capital Hill","city":"Washington","formatted_address":"200 F St SE, Washington, DC 20003, USA","sportDetails":[{"__typename":"SportDescription","sportName":"Axe Throwing","description":""}],"image":{"__typename":"ImageType","url":"https://s3.amazonaws.com/rivall-user-uploads/prodUploads/approvedVenueFolder/Garfield_Park volley.jpg"}},"ApprovedVenue:5b62485d9327ec1ce1d1da0e":{"__typename":"ApprovedVenue","_id":"5b62485d9327ec1ce1d1da0e","disabled":false,"shorthandName":"Old DPR Headquarters","pdfUploads":[],"place_id":"ChIJVWpDpiHIt4kRelEnAWXiaOY","location":{"__typename":"Coordinates","lat":38.9301552,"lng":-77.0360718},"neighborhood":"Columbia Heights","city":"Washington","formatted_address":"3149 16th St NW, Washington, DC 20010, USA","sportDetails":[{"__typename":"SportDescription","sportName":"Softball","description":"Join us in Columbia Heights at Old DPR HQ field, a beautiful, lit, softball field where you can enjoy softball and kickball leagues this season!"}],"image":{"__typename":"ImageType","url":"https://s3.amazonaws.com/rivall-user-uploads/prodUploads/approvedVenueFolder/olddprfield.jpg"}},"ApprovedVenue:5f8c7d653cc27b0031e98ed9":{"__typename":"ApprovedVenue","_id":"5f8c7d653cc27b0031e98ed9","disabled":false,"shorthandName":"Harry Thomas Field","pdfUploads":[],"place_id":"ChIJt_KSMh24t4kR_3hiCNi2cqk","location":{"__typename":"Coordinates","lat":38.9147079,"lng":-77.0070772},"neighborhood":"NOMA","city":"Washington","formatted_address":"1743 Lincoln Rd NE, Washington, DC 20002, USA","sportDetails":[{"__typename":"SportDescription","sportName":"Softball","description":"Join us in NoMa at Harry Thomas field- a beautiful, lit, field where you can enjoy softball, flag football, and kickball leagues this season!"}],"image":{"__typename":"ImageType","url":"https://s3.amazonaws.com/rivall-user-uploads/prodUploads/approvedVenueFolder/HarryThomasfield.jpg"}},"ApprovedVenue:605405cf148d48003158371f":{"__typename":"ApprovedVenue","_id":"605405cf148d48003158371f","disabled":false,"shorthandName":"Jefferson Middle School","pdfUploads":[],"place_id":"ChIJ2XjwRXe3t4kR5lPDCey0UUU","location":{"__typename":"Coordinates","lat":38.87979199999999,"lng":-77.022936},"neighborhood":"The Wharf","city":"Washington","formatted_address":"801 7th St SW, Washington, DC 20024, USA","sportDetails":[{"__typename":"SportDescription","sportName":"Frisbee","description":"\u003cp>Grass Ultimate field just a short walk from The Wharf in SW.\u003c/p>"},{"__typename":"SportDescription","sportName":"Kickball","description":""}],"image":{"__typename":"ImageType","url":"https://s3.amazonaws.com/rivall-user-uploads/prodUploads/approvedVenueFolder/jefferson middle diamond.jpg"}},"ApprovedVenue:605406822eef5e0038c06949":{"__typename":"ApprovedVenue","_id":"605406822eef5e0038c06949","disabled":false,"shorthandName":"Randall Rec","pdfUploads":[],"place_id":"ChIJQcF3mtW5t4kRLPM4cHvlFrU","location":{"__typename":"Coordinates","lat":38.8795278,"lng":-77.00943339999999},"neighborhood":"Navy Yard","city":"Washington","formatted_address":"S Capitol St SW & I St SW, Washington, DC 20024, USA","sportDetails":[{"__typename":"SportDescription","sportName":"Flag Football","description":"\u003cp>A beautiful turf field in Navy Yard just down the road from Nationals Park! Lights for weeknight games and street parking is available next to the park.\u003c/p>"},{"__typename":"SportDescription","sportName":"Soccer","description":"\u003cp>A beautiful turf soccer field in Navy Yard just down the road from Nationals Park! Lights for weeknight games and street parking is available next to the park.\u003c/p>"},{"__typename":"SportDescription","sportName":"Softball","description":"\u003cp>A beautiful turf field in Navy Yard just down the road from Nationals Park! Lights for weeknight games and street parking is available next to the park.\u003c/p>"}],"image":{"__typename":"ImageType","url":"https://s3.amazonaws.com/rivall-user-uploads/prodUploads/approvedVenueFolder/Randall-Park.png"}},"ApprovedVenue:605408ca4e3e76003140ba88":{"__typename":"ApprovedVenue","_id":"605408ca4e3e76003140ba88","disabled":false,"shorthandName":"Francis Field","pdfUploads":[],"place_id":"ChIJg83DnrW3t4kRnOKLvC2zQgQ","location":{"__typename":"Coordinates","lat":38.9062644,"lng":-77.0539048},"neighborhood":"Dupont","city":"Washington","formatted_address":"2500 N St NW, Washington, DC 20037, USA","sportDetails":[{"__typename":"SportDescription","sportName":"Kickball","description":"\u003cp>A wonderful grass field perfect for kickball located in Dupont Circle. Street parking available, dog friendly with an attached fenced in dog park too!\u003c/p>"},{"__typename":"SportDescription","sportName":"Volleyball","description":"\u003cp>A great grass volleyball location a short walk from Dupont Circle. Street parking available, dog friendly with an attached fenced in dog park too!\u003c/p>"}],"image":{"__typename":"ImageType","url":"https://s3.amazonaws.com/rivall-user-uploads/prodUploads/approvedVenueFolder/francis field.jpg"}},"ApprovedVenue:6054091e2eef5e0038c06d8b":{"__typename":"ApprovedVenue","_id":"6054091e2eef5e0038c06d8b","disabled":false,"shorthandName":"Walter Pierce Park","pdfUploads":[],"place_id":"ChIJl20GQde3t4kRLVk4fQnQA3k","location":{"__typename":"Coordinates","lat":38.9240111,"lng":-77.046081},"neighborhood":"Lanier Heights","city":"Washington","formatted_address":"2630 Adams Mill Rd NW, Washington, DC 20009, USA","sportDetails":[{"__typename":"SportDescription","sportName":"Soccer","description":"\u003cp>An awesome location for AdMo Soccer! Walkable from the Adams Morgan metro and just up the street from all of the action! Street parking available, dog friendly with an attached fenced in dog park too!\u003c/p>"},{"__typename":"SportDescription","sportName":"Volleyball","description":"\u003cp>An awesome location for AdMo Volleyball! Walkable from the Adams Morgan metro and just up the street from all of the action! Street parking available, dog friendly with an attached fenced in dog park too!\u003c/p>"},{"__typename":"SportDescription","sportName":"Volunteer","description":""}],"image":{"__typename":"ImageType","url":"https://s3.amazonaws.com/rivall-user-uploads/prodUploads/approvedVenueFolder/Walter Pierce.jpg"}},"ApprovedVenue:60540cd94e3e76003140c364":{"__typename":"ApprovedVenue","_id":"60540cd94e3e76003140c364","disabled":false,"shorthandName":"Kennedy Recreation Center","pdfUploads":[],"place_id":"ChIJ77NHBvK3t4kR2HiF0G7heGU","location":{"__typename":"Coordinates","lat":38.9091687,"lng":-77.0215664},"neighborhood":"Northwest Washington","city":"Washington","formatted_address":"1401 7th St NW, Washington, DC 20001, USA","sportDetails":[{"__typename":"SportDescription","sportName":"Softball","description":"Grass softball field in Shaw next to some amazing DC bars and one of the best dog parks in the city!"}],"image":{"__typename":"ImageType","url":"https://s3.amazonaws.com/rivall-user-uploads/prodUploads/approvedVenueFolder/Screen Shot 2021-03-18 at 10.26.59 PM.png"}},"ApprovedVenue:60541d1e3939370037c94f80":{"__typename":"ApprovedVenue","_id":"60541d1e3939370037c94f80","disabled":false,"shorthandName":"National Mall - Lincoln Beach Courts","pdfUploads":[],"place_id":"ChIJYf7HoKu3t4kRs9K7Deud8m4","location":{"__typename":"Coordinates","lat":38.8912644,"lng":-77.053477},"neighborhood":"National Mall","city":"Washington","formatted_address":"100 Rock Creek and Potomac Pkwy NW, Washington, DC 20004, USA","sportDetails":[{"__typename":"SportDescription","sportName":"Volleyball","description":"Play Beach Volleyball in the heart of DC at the Lincoln Memorial Beach Volleyball courts. Located just behind the iconic monument at the end of the National Mall."}],"image":{"__typename":"ImageType","url":"https://s3.amazonaws.com/rivall-user-uploads/prodUploads/approvedVenueFolder/lincoln courts.jpeg"}},"ApprovedVenue:6086d49294f78c003163c710":{"__typename":"ApprovedVenue","_id":"6086d49294f78c003163c710","disabled":false,"shorthandName":"National Landing - Beach Courts","pdfUploads":[],"place_id":"ChIJNRc3oS63t4kRmDYs0CCKIS0","location":{"__typename":"Coordinates","lat":38.8515236,"lng":-77.0496012},"neighborhood":"Arlington","city":"Arlington","formatted_address":"Crystal Dr, Arlington, VA 22202, USA","sportDetails":[{"__typename":"SportDescription","sportName":"Volleyball","description":"Play Beach Volleyball at Crystal City Beach Volleyball courts under the lights"},{"__typename":"SportDescription","sportName":"Axe Throwing","description":""}],"image":{"__typename":"ImageType","url":"https://s3.amazonaws.com/rivall-user-uploads/prodUploads/approvedVenueFolder/ccvolleyball.jpeg"}},"ApprovedVenue:608c1e4c2d7aa8002f5278e0":{"__typename":"ApprovedVenue","_id":"608c1e4c2d7aa8002f5278e0","disabled":false,"shorthandName":"Wundergarten","pdfUploads":[],"place_id":"ChIJ5yDvRx-4t4kRnv01IHPwUmE","location":{"__typename":"Coordinates","lat":38.9040714,"lng":-77.00539090000001},"neighborhood":"NOMA","city":"Washington","formatted_address":"1101 First St NE, Washington, DC 20002, USA","sportDetails":[{"__typename":"SportDescription","sportName":"Cornhole","description":"Unique NOMA beer garden featuring picnic tables, fire pits & lawn games"}],"image":{"__typename":"ImageType","url":"https://s3.amazonaws.com/rivall-user-uploads/prodUploads/approvedVenueFolder/wundergarten.png"}},"ApprovedVenue:60abd982dbe84600363e261e":{"__typename":"ApprovedVenue","_id":"60abd982dbe84600363e261e","disabled":false,"shorthandName":"The Exchange Saloon","pdfUploads":[],"place_id":"ChIJr3GLbbu3t4kRu9DFOwORiuo","location":{"__typename":"Coordinates","lat":38.89850999999999,"lng":-77.040441},"neighborhood":"National Mall","city":"Washington","formatted_address":"1719 G St NW, Washington, DC 20006, USA","sportDetails":[{"__typename":"SportDescription","sportName":"Cornhole","description":"Join the party at the hottest Volo bar in DC with live DJ and flip cup"},{"__typename":"SportDescription","sportName":"Flip Cup","description":"Join the party at the hottest Volo bar in DC with live DJ and flip cup"},{"__typename":"SportDescription","sportName":"Skeeball","description":"Join the party at the hottest Volo bar in DC with skeeball Downtown"}],"image":{"__typename":"ImageType","url":"https://s3.amazonaws.com/rivall-user-uploads/prodUploads/approvedVenueFolder/KDH07298.jpg"}},"ApprovedVenue:60d3fb3486fbb1009f575d45":{"__typename":"ApprovedVenue","_id":"60d3fb3486fbb1009f575d45","disabled":false,"shorthandName":"Banneker Rec - Maury Willis Field","pdfUploads":[],"place_id":"ChIJl5p1KOO3t4kRQuxBewD_Pu8","location":{"__typename":"Coordinates","lat":38.92269889999999,"lng":-77.0225767},"neighborhood":"U Street Corridor","city":"Washington","formatted_address":"2500 Georgia Ave NW, Washington, DC 20001, USA","sportDetails":[{"__typename":"SportDescription","sportName":"Softball","description":"\u003cp>Play under the lights at the best Softball field in DC- Maury Willis at the historic Banneker Rec center in Shaw! \u003c/p>"}],"image":{"__typename":"ImageType","url":"https://s3.amazonaws.com/rivall-user-uploads/prodUploads/approvedVenueFolder/banneker-field-2.jpeg"}},"ApprovedVenue:60de0158872e950032f6e306":{"__typename":"ApprovedVenue","_id":"60de0158872e950032f6e306","disabled":false,"shorthandName":"Raymond Rec Center","pdfUploads":[],"place_id":"ChIJWeknvRDIt4kRP2oEPXlcCZU","location":{"__typename":"Coordinates","lat":38.9366962,"lng":-77.0263892},"neighborhood":"Petworth","city":"Washington","formatted_address":"3725 10th St NW, Washington, DC 20010, USA","sportDetails":[{"__typename":"SportDescription","sportName":"Soccer","description":"Small sided turf soccer field just steps from Georgia Ave-Petworth Metro."}],"image":{"__typename":"ImageType","url":"https://s3.amazonaws.com/rivall-user-uploads/prodUploads/approvedVenueFolder/Screenshot 2021-07-01 1.53.15 PM.png"}},"ApprovedVenue:60f5acbe99f63e009f2b1a04":{"__typename":"ApprovedVenue","_id":"60f5acbe99f63e009f2b1a04","disabled":false,"shorthandName":"National Mall - West Potomac","pdfUploads":[],"place_id":"ChIJP-a2pge3t4kRl-LbP9qRI1s","location":{"__typename":"Coordinates","lat":38.88597,"lng":-77.0467317},"neighborhood":"National Mall","city":"Washington","formatted_address":"2912 Independence Ave SW, Washington, DC 20418, USA","sportDetails":[{"__typename":"SportDescription","sportName":"Flag Football","description":"\u003cp>Grass flag football fields on the National Mall just steps from the Lincoln Memorial\u003c/p>"},{"__typename":"SportDescription","sportName":"Kickball","description":"\u003cp>Grass athletic fields on the National Mall just steps from the Lincoln Memorial\u003c/p>"},{"__typename":"SportDescription","sportName":"Soccer","description":"\u003cp>Grass athletic fields on the National Mall just steps from the Lincoln Memorial\u003c/p>"},{"__typename":"SportDescription","sportName":"Softball","description":"\u003cp>Grass softball fields on the National Mall just steps from the Lincoln Memorial\u003c/p>"},{"__typename":"SportDescription","sportName":"Ultimate Frisbee","description":"\u003cp>Grass athletic fields on the National Mall just steps from the Lincoln Memorial\u003c/p>"},{"__typename":"SportDescription","sportName":"Volleyball","description":"\u003cp>Grass athletic fields on the National Mall just steps from the Lincoln Memorial\u003c/p>"}],"image":{"__typename":"ImageType","url":"https://s3.amazonaws.com/rivall-user-uploads/prodUploads/approvedVenueFolder/Screenshot 2021-07-19 12.47.12 PM.png"}},"ApprovedVenue:60febfbe75ba2800f337fc76":{"__typename":"ApprovedVenue","_id":"60febfbe75ba2800f337fc76","disabled":false,"shorthandName":"Hook Hall","pdfUploads":[],"place_id":"ChIJZaUWDhvIt4kRCIKm9VSrikw","location":{"__typename":"Coordinates","lat":38.9322577,"lng":-77.02410619999999},"neighborhood":"Petworth","city":"Washington","formatted_address":"3400 Georgia Ave NW, Washington, DC 20010, USA","sportDetails":[{"__typename":"SportDescription","sportName":"Cornhole","description":"Play at Hook Hall, an exciting beer garden with a variety of games both inside and out."},{"__typename":"SportDescription","sportName":"Skeeball","description":"Play at Hook Hall, an exciting beer garden with a variety of games both inside and out."},{"__typename":"SportDescription","sportName":"Pickleball","description":""},{"__typename":"SportDescription","sportName":"Testing","description":""},{"__typename":"SportDescription","sportName":"Event","description":""}],"image":{"__typename":"ImageType","url":"https://s3.amazonaws.com/rivall-user-uploads/prodUploads/approvedVenueFolder/HookHallStills-30.jpg"}},"ApprovedVenue:60feca18edcf0e002b25db95":{"__typename":"ApprovedVenue","_id":"60feca18edcf0e002b25db95","disabled":false,"shorthandName":"National Mall - 7th St","pdfUploads":[],"place_id":"ChIJhx1puJy3t4kRmXVaeMNjBDU","location":{"__typename":"Coordinates","lat":38.8881608,"lng":-77.0229682},"neighborhood":"National Mall","city":"Washington","formatted_address":"Independence Ave SW &, 7th St SW, Washington, DC 20560, USA","sportDetails":[{"__typename":"SportDescription","sportName":"Axe Throwing","description":""}],"image":{"__typename":"ImageType","url":"https://s3.amazonaws.com/rivall-user-uploads/prodUploads/approvedVenueFolder/Screenshot 2021-07-26 10.41.07 AM.png"}},"ApprovedVenue:610974b97eb012004b1be3fb":{"__typename":"ApprovedVenue","_id":"610974b97eb012004b1be3fb","disabled":false,"shorthandName":"Thomson Elementary School","pdfUploads":[],"place_id":"ChIJH_ivj5S3t4kRIOiTIHTzgRY","location":{"__typename":"Coordinates","lat":38.9034661,"lng":-77.0283788},"neighborhood":"Downtown","city":"Washington","formatted_address":"1200 L St NW, Washington, DC 20005, USA","sportDetails":[{"__typename":"SportDescription","sportName":"Basketball","description":"Perfect location for Downtown Basketball! Walkable from the Mt. Vernon and Metro Center metro! Street parking available."},{"__typename":"SportDescription","sportName":"Dodgeball","description":"Perfect location for Downtown Dodgeball! Walkable from the Mt. Vernon and Metro Center metro! Street parking available."},{"__typename":"SportDescription","sportName":"Volleyball","description":"Perfect location for Downtown Volleyball! Walkable from the Mt. Vernon and Metro Center metro! Street parking available."},{"__typename":"SportDescription","sportName":"Pickleball","description":""}],"image":{"__typename":"ImageType","url":"https://s3.amazonaws.com/rivall-user-uploads/prodUploads/approvedVenueFolder/113.jpg"}},"ApprovedVenue:610aaf21038b4f01ff37b751":{"__typename":"ApprovedVenue","_id":"610aaf21038b4f01ff37b751","disabled":true,"shorthandName":"The Big Hunt","pdfUploads":[],"place_id":"ChIJgaZsoce3t4kRuOTre4aGpYU","location":{"__typename":"Coordinates","lat":38.90848030000001,"lng":-77.0423909},"neighborhood":"Dupont","city":"Washington","formatted_address":"Washington, DC 20036, USA","sportDetails":[{"__typename":"SportDescription","sportName":"Axe Throwing","description":""}],"image":null},"ApprovedVenue:610ab0d7038b4f01ff384c2f":{"__typename":"ApprovedVenue","_id":"610ab0d7038b4f01ff384c2f","disabled":true,"shorthandName":"District CrossFit","pdfUploads":[],"place_id":"ChIJb9UumGK3t4kRv8NrzC0FtOw","location":{"__typename":"Coordinates","lat":38.8712362,"lng":-77.0110478},"neighborhood":"Navy Yard","city":"Washington","formatted_address":"1525 Half St SW, Washington, DC 20024, USA","sportDetails":[{"__typename":"SportDescription","sportName":"Axe Throwing","description":"Popular gym space for exciting dodge ball matches"}],"image":{"__typename":"ImageType","url":"https://s3.amazonaws.com/rivall-user-uploads/prodUploads/approvedVenueFolder/district-crossfit-inset-3b-700xh.jpeg"}},"ApprovedVenue:610ab15e038b4f01ff38a3da":{"__typename":"ApprovedVenue","_id":"610ab15e038b4f01ff38a3da","disabled":false,"shorthandName":"Marie Reed Elementary School","pdfUploads":[],"place_id":"ChIJVVg7Itu3t4kRw6yHkeGWwRw","location":{"__typename":"Coordinates","lat":38.9190901,"lng":-77.0407563},"neighborhood":"Adams Morgan","city":"Washington","formatted_address":"2201 18th St NW, Washington, DC 20009, USA","sportDetails":[{"__typename":"SportDescription","sportName":"Flag Football","description":"\u003cp>Marie Reed is one of the best turf fields in DC. Join us in Adams Morgan for Kickball, Soccer and Flag Football!\u003c/p>"},{"__typename":"SportDescription","sportName":"Kickball","description":"\u003cp>Marie Reed is one of the best turf fields in DC. Join us in Adams Morgan for Kickball, Soccer and Flag Football!\u003c/p>"},{"__typename":"SportDescription","sportName":"Soccer","description":"\u003cp>Marie Reed is one of the best turf fields in DC. Join us in Adams Morgan for Kickball, Soccer and Flag Football!\u003c/p>"},{"__typename":"SportDescription","sportName":"Volunteer","description":"\u003cp>Volunteer for the Volo Kids Foundation in Adams Morgan!\u003c/p>"},{"__typename":"SportDescription","sportName":"Pickleball","description":""},{"__typename":"SportDescription","sportName":"Basketball","description":""}],"image":{"__typename":"ImageType","url":"https://s3.amazonaws.com/rivall-user-uploads/prodUploads/approvedVenueFolder/marie-reed-field-rec-center1-1469075851.jpg"}},"ApprovedVenue:610ab1dc038b4f01ff38e25f":{"__typename":"ApprovedVenue","_id":"610ab1dc038b4f01ff38e25f","disabled":true,"shorthandName":"Nellie's Sports Bar","pdfUploads":[],"place_id":"ChIJo-J_DuW3t4kR50H1XFx7Whc","location":{"__typename":"Coordinates","lat":38.9168059,"lng":-77.02421869999999},"neighborhood":"U Street Corridor","city":"Washington","formatted_address":"900 U St NW, Washington, DC 20001, USA","sportDetails":[{"__typename":"SportDescription","sportName":"Axe Throwing","description":"Join Volo at Nellie's Sports bar for corn hole on U St!"}],"image":{"__typename":"ImageType","url":"https://s3.amazonaws.com/rivall-user-uploads/prodUploads/approvedVenueFolder/Nellies.jpeg"}},"ApprovedVenue:610ab27b62230702296df3b5":{"__typename":"ApprovedVenue","_id":"610ab27b62230702296df3b5","disabled":true,"shorthandName":"Miner Elementary School","pdfUploads":[],"place_id":"ChIJLUUZdEG4t4kRhzXgqRDEg50","location":{"__typename":"Coordinates","lat":38.8975541,"lng":-76.9828477},"neighborhood":"H Street Corridor","city":"Washington","formatted_address":"601 15th St NE, Washington, DC 20002, USA","sportDetails":[{"__typename":"SportDescription","sportName":"Axe Throwing","description":""}],"image":{"__typename":"ImageType","url":"https://s3.amazonaws.com/rivall-user-uploads/prodUploads/approvedVenueFolder/Miner Elementary School.jpeg"}},"ApprovedVenue:610ab3c2038b4f01ff3a017b":{"__typename":"ApprovedVenue","_id":"610ab3c2038b4f01ff3a017b","disabled":true,"shorthandName":"Courthaus Social","pdfUploads":[],"place_id":"ChIJuerQv4m2t4kRrOyxJYjGNgY","location":{"__typename":"Coordinates","lat":38.8900858,"lng":-77.0866788},"neighborhood":"Arlington","city":"Arlington","formatted_address":"2300 Clarendon Blvd, Arlington, VA 22201, USA","sportDetails":[{"__typename":"SportDescription","sportName":"Axe Throwing","description":""}],"image":{"__typename":"ImageType","url":"https://s3.amazonaws.com/rivall-user-uploads/prodUploads/approvedVenueFolder/courthaus social.jpeg"}},"ApprovedVenue:610ab42d038b4f01ff3a1c58":{"__typename":"ApprovedVenue","_id":"610ab42d038b4f01ff3a1c58","disabled":false,"shorthandName":"SPIN","pdfUploads":[],"place_id":"ChIJ3YZRu5e3t4kRC35zJJTUMt0","location":{"__typename":"Coordinates","lat":38.89751699999999,"lng":-77.03065889999999},"neighborhood":"Metro Center","city":"Washington","formatted_address":"1332 F St NW, Washington, DC 20045, USA","sportDetails":[{"__typename":"SportDescription","sportName":"Ping Pong","description":"Massive ping pong social club in the heart of DC"}],"image":{"__typename":"ImageType","url":"https://s3.amazonaws.com/rivall-user-uploads/prodUploads/approvedVenueFolder/spin.jpeg"}},"ApprovedVenue:610ab4bd038b4f01ff3a7590":{"__typename":"ApprovedVenue","_id":"610ab4bd038b4f01ff3a7590","disabled":true,"shorthandName":"Player's Club","pdfUploads":[],"place_id":"ChIJIbJHZuq3t4kR0MoZiKrvnpk","location":{"__typename":"Coordinates","lat":38.9089423,"lng":-77.03227460000001},"neighborhood":"Dupont","city":"Washington","formatted_address":"1400 14th St NW, Washington, DC 20005, USA","sportDetails":[{"__typename":"SportDescription","sportName":"Axe Throwing","description":""}],"image":{"__typename":"ImageType","url":"https://s3.amazonaws.com/rivall-user-uploads/prodUploads/approvedVenueFolder/players club.jpeg"}},"ApprovedVenue:610ab56c706f620031b185e7":{"__typename":"ApprovedVenue","_id":"610ab56c706f620031b185e7","disabled":true,"shorthandName":"Pizzeria Paradiso","pdfUploads":[],"place_id":"ChIJ3df_0Ei2t4kRAAdWBTTukho","location":{"__typename":"Coordinates","lat":38.9049377,"lng":-77.06560929999999},"neighborhood":"Georgetown","city":"Washington","formatted_address":"3282 M St NW, Washington, DC 20007, USA","sportDetails":[{"__typename":"SportDescription","sportName":"Axe Throwing","description":""}],"image":{"__typename":"ImageType","url":"https://s3.amazonaws.com/rivall-user-uploads/prodUploads/approvedVenueFolder/PP-Georgetown-8394.jpeg"}},"ApprovedVenue:610abea3861db4003122ad78":{"__typename":"ApprovedVenue","_id":"610abea3861db4003122ad78","disabled":true,"shorthandName":"Sign of the Whale","pdfUploads":[],"place_id":"ChIJP94rZri3t4kRxWbc-ErquSA","location":{"__typename":"Coordinates","lat":38.9059225,"lng":-77.0427625},"neighborhood":"Downtown","city":"Washington","formatted_address":"1825 M St NW, Washington, DC 20036, USA","sportDetails":[{"__typename":"SportDescription","sportName":"Axe Throwing","description":""}],"image":{"__typename":"ImageType","url":"https://s3.amazonaws.com/rivall-user-uploads/prodUploads/approvedVenueFolder/Sign_of_the_whale.jpg"}},"ApprovedVenue:610ac69ddeb49c002b71f887":{"__typename":"ApprovedVenue","_id":"610ac69ddeb49c002b71f887","disabled":true,"shorthandName":"King Greenleaf Rec Center","pdfUploads":[],"place_id":"EiYyMDEgTiBTdCBTVywgV2FzaGluZ3RvbiwgREMgMjAwMjQsIFVTQSIbEhkKFAoSCQ8DOBB9t7eJEZdDcmuNwY8PEMkB","location":{"__typename":"Coordinates","lat":38.8746059,"lng":-77.0126326},"neighborhood":"Navy Yard","city":"Washington","formatted_address":"201 N St SW, Washington, DC 20024, USA","sportDetails":[{"__typename":"SportDescription","sportName":"Flag Football","description":""},{"__typename":"SportDescription","sportName":"Kickball","description":""}],"image":{"__typename":"ImageType","url":"https://s3.amazonaws.com/rivall-user-uploads/prodUploads/approvedVenueFolder/king-greenleaf.jpg"}},"ApprovedVenue:610ac7f1424f52003196fff1":{"__typename":"ApprovedVenue","_id":"610ac7f1424f52003196fff1","disabled":true,"shorthandName":"Dirty Water Sports Bar","pdfUploads":[],"place_id":"ChIJxQJ-6T24t4kR_w-Hcmem6WQ","location":{"__typename":"Coordinates","lat":38.9004686,"lng":-76.9941747},"neighborhood":"H Street Corridor","city":"Washington","formatted_address":"816 H St NE, Washington, DC 20002, USA","sportDetails":[{"__typename":"SportDescription","sportName":"Axe Throwing","description":""}],"image":{"__typename":"ImageType","url":"https://s3.amazonaws.com/rivall-user-uploads/prodUploads/approvedVenueFolder/IMG_4243.jpg"}},"ApprovedVenue:610acab15fd24d0031a14b79":{"__typename":"ApprovedVenue","_id":"610acab15fd24d0031a14b79","disabled":true,"shorthandName":"Rose Park Recreation Center","pdfUploads":[],"place_id":"ChIJ1amPXbW3t4kRt56oIbRB5iY","location":{"__typename":"Coordinates","lat":38.9079699,"lng":-77.05504359999999},"neighborhood":"Georgetown","city":"Washington","formatted_address":"2609 Dumbarton St NW, Washington, DC 20007, USA","sportDetails":[{"__typename":"SportDescription","sportName":"Axe Throwing","description":""}],"image":{"__typename":"ImageType","url":"https://s3.amazonaws.com/rivall-user-uploads/prodUploads/approvedVenueFolder/Rose Park.jpeg"}},"ApprovedVenue:610acb2b2c4fa3026fbf86f0":{"__typename":"ApprovedVenue","_id":"610acb2b2c4fa3026fbf86f0","disabled":false,"shorthandName":"The Eleanor DC","pdfUploads":[],"place_id":"ChIJAf8Faxy4t4kRSkrmzNC6BIk","location":{"__typename":"Coordinates","lat":38.9089062,"lng":-77.0035695},"neighborhood":"NOMA","city":"Washington","formatted_address":"100 Florida Ave NE, Washington, DC 20002, USA","sportDetails":[{"__typename":"SportDescription","sportName":"Bowling","description":"Casual bar with a variety of games with free off street parking close to NoMa metro"},{"__typename":"SportDescription","sportName":"Skeeball","description":"Casual bar with a variety of games with free off street parking close to NoMa metro"}],"image":{"__typename":"ImageType","url":"https://s3.amazonaws.com/rivall-user-uploads/prodUploads/approvedVenueFolder/Eleanor.jpg"}},"ApprovedVenue:610acbcf43312b026172f6b0":{"__typename":"ApprovedVenue","_id":"610acbcf43312b026172f6b0","disabled":false,"shorthandName":"Garrison Elementary School","pdfUploads":[],"place_id":"ChIJc1xBxei3t4kRMXPHn7XjNn0","location":{"__typename":"Coordinates","lat":38.913749,"lng":-77.0286047},"neighborhood":"Shaw","city":"Washington","formatted_address":"1200 S St NW, Washington, DC 20009, USA","sportDetails":[{"__typename":"SportDescription","sportName":"Dodgeball","description":"\u003cp>Play a variety of sports including dodgeball and volleyball in this indoor gym at Garrison Elementary. Perfectly located in Shaw, walking distance to plenty of bars and restaurants on U Street.\u003c/p>"},{"__typename":"SportDescription","sportName":"Flag Football","description":"\u003cp>Play flag football on the turf at Garrison Elementary in Shaw! Perfectly located in Shaw, walking distance to plenty of bars and restaurants on U Street.\u003c/p>"},{"__typename":"SportDescription","sportName":"Kickball","description":"\u003cp>Play kickball on the turf at Garrison Elementary in Shaw! Perfectly located in Shaw, walking distance to plenty of bars and restaurants on U Street.\u003c/p>"},{"__typename":"SportDescription","sportName":"Soccer","description":"\u003cp>Play soccer on the turf at Garrison Elementary in Shaw! Perfectly located in Shaw, walking distance to plenty of bars and restaurants on U Street.\u003c/p>"},{"__typename":"SportDescription","sportName":"Volleyball","description":"\u003cp>Play a variety of sports including dodgeball and volleyball in this indoor gym at Garrison Elementary. Perfectly located in Shaw, walking distance to plenty of bars and restaurants on U Street. \u003c/p>"},{"__typename":"SportDescription","sportName":"Volunteer","description":"\u003cp>Volunteer for the Volo Kids Foundation at Garrison Elementary in Shaw. Coach a variety of sports including basketball and soccer.\u003c/p>"}],"image":{"__typename":"ImageType","url":"https://s3.amazonaws.com/rivall-user-uploads/prodUploads/approvedVenueFolder/Garrison Elementary School.png"}},"ApprovedVenue:610acc2743312b0261731984":{"__typename":"ApprovedVenue","_id":"610acc2743312b0261731984","disabled":true,"shorthandName":"Dudley's Sport and Ale","pdfUploads":[],"place_id":"ChIJLXWTok-xt4kRPjl9wzIjH_E","location":{"__typename":"Coordinates","lat":38.8413419,"lng":-77.0884889},"neighborhood":"Arlington","city":"Arlington","formatted_address":"2766 S Arlington Mill Dr, Arlington, VA 22206, USA","sportDetails":[{"__typename":"SportDescription","sportName":"Axe Throwing","description":"Large sports bar with tons of TV's and all of the games!"}],"image":{"__typename":"ImageType","url":"https://s3.amazonaws.com/rivall-user-uploads/prodUploads/approvedVenueFolder/Dudleys.jpeg"}},"ApprovedVenue:610acc842c4fa3026fc0147d":{"__typename":"ApprovedVenue","_id":"610acc842c4fa3026fc0147d","disabled":false,"shorthandName":"Public Bar Live","pdfUploads":[],"place_id":"ChIJIQp6iLi3t4kRAm0S4XD3u2M","location":{"__typename":"Coordinates","lat":38.9062804,"lng":-77.0419183},"neighborhood":"Dupont","city":"Washington","formatted_address":"1214 18th St NW, Washington, DC 20036, USA","sportDetails":[{"__typename":"SportDescription","sportName":"Cornhole","description":"3-Level sports bar including roof top bar and live music"},{"__typename":"SportDescription","sportName":"Event","description":"3-Level sports bar including roof top bar and live music"}],"image":{"__typename":"ImageType","url":"https://s3.amazonaws.com/rivall-user-uploads/prodUploads/approvedVenueFolder/Screenshot 2021-09-13 11.30.34 AM.png"}},"ApprovedVenue:610acd1d43312b026173b709":{"__typename":"ApprovedVenue","_id":"610acd1d43312b026173b709","disabled":true,"shorthandName":"SWEAT DC","pdfUploads":[],"place_id":"ChIJm5I9QBvIt4kRJF_JURXLG2A","location":{"__typename":"Coordinates","lat":38.9317223,"lng":-77.0232537},"neighborhood":"Petworth","city":"Washington","formatted_address":"3325 Georgia Ave NW, Washington, DC 20010, USA","sportDetails":[{"__typename":"SportDescription","sportName":"Axe Throwing","description":"Cool gym in Columbia Heights"}],"image":{"__typename":"ImageType","url":"https://s3.amazonaws.com/rivall-user-uploads/prodUploads/approvedVenueFolder/Sweat DC.jpg"}},"ApprovedVenue:610acd7c2c4fa3026fc0a421":{"__typename":"ApprovedVenue","_id":"610acd7c2c4fa3026fc0a421","disabled":true,"shorthandName":"NY Ave Park","pdfUploads":[],"place_id":"ChIJH9PRrPW3t4kRInqNwfwsIzg","location":{"__typename":"Coordinates","lat":38.9067196,"lng":-77.0132193},"neighborhood":"NOMA","city":"Washington","formatted_address":"100 N St NW, Washington, DC 20001, USA","sportDetails":[{"__typename":"SportDescription","sportName":"Axe Throwing","description":""}],"image":{"__typename":"ImageType","url":"https://s3.amazonaws.com/rivall-user-uploads/prodUploads/approvedVenueFolder/NY Ave Park.jpeg"}},"ApprovedVenue:610ad4402c4fa3026fc3b770":{"__typename":"ApprovedVenue","_id":"610ad4402c4fa3026fc3b770","disabled":true,"shorthandName":"Harrison Playground","pdfUploads":[],"place_id":"ChIJPxmqsue3t4kR0P_dtqmtol0","location":{"__typename":"Coordinates","lat":38.9179489,"lng":-77.0306289},"neighborhood":"U Street Corridor","city":"Washington","formatted_address":"1330 V St NW, Washington, DC 20009, USA","sportDetails":[{"__typename":"SportDescription","sportName":"Axe Throwing","description":""}],"image":{"__typename":"ImageType","url":"https://s3.amazonaws.com/rivall-user-uploads/prodUploads/approvedVenueFolder/Harrison Park.jpeg"}},"ApprovedVenue:610af0ba38f702027f7fb19e":{"__typename":"ApprovedVenue","_id":"610af0ba38f702027f7fb19e","disabled":true,"shorthandName":"Riggs LaSalle Recreation Center","pdfUploads":[],"place_id":"ChIJFRRGE9LHt4kRDstmyr2ZEeI","location":{"__typename":"Coordinates","lat":38.9603484,"lng":-76.9994469},"neighborhood":"Fort Totten","city":"Washington","formatted_address":"501 Riggs Rd NE, Washington, DC 20011, USA","sportDetails":[{"__typename":"SportDescription","sportName":"Axe Throwing","description":""}],"image":null},"ApprovedVenue:610af1c7e9a730002b9abc31":{"__typename":"ApprovedVenue","_id":"610af1c7e9a730002b9abc31","disabled":false,"shorthandName":"Amidon-Bowen Elementary School","pdfUploads":[],"place_id":"ChIJu7uGQnm3t4kRVX_b3zf8Df0","location":{"__typename":"Coordinates","lat":38.8797407,"lng":-77.0183653},"neighborhood":"Southwest Waterfront","city":"Washington","formatted_address":"401 I St SW, Washington, DC 20024, USA","sportDetails":[],"image":null},"ApprovedVenue:611bde4818d65d0de2b98b4c":{"__typename":"ApprovedVenue","_id":"611bde4818d65d0de2b98b4c","disabled":false,"shorthandName":"Sauf Haus Bier Hall","pdfUploads":[],"place_id":"ChIJOUE3hri3t4kRLVkzTOznVP0","location":{"__typename":"Coordinates","lat":38.9063718,"lng":-77.0419685},"neighborhood":"Dupont","city":"Washington","formatted_address":"1216 18th St NW, Washington, DC 20036, USA","sportDetails":[{"__typename":"SportDescription","sportName":"Cornhole","description":"Authentic German beer garden in Dupont"}],"image":{"__typename":"ImageType","url":"https://s3.amazonaws.com/rivall-user-uploads/prodUploads/approvedVenueFolder/53c10fb103a0785b460796e998c5634a.jpg"}},"ApprovedVenue:611bde8f6c33200e002da723":{"__typename":"ApprovedVenue","_id":"611bde8f6c33200e002da723","disabled":true,"shorthandName":"Public Bar Live","pdfUploads":[],"place_id":"ChIJ7QVeYgS3t4kR6MRuBN6pWKg","location":{"__typename":"Coordinates","lat":38.9063076,"lng":-77.0419019},"neighborhood":"Dupont","city":"Washington","formatted_address":"1214 18th St NW, Washington, DC 20036, USA","sportDetails":[{"__typename":"SportDescription","sportName":"Axe Throwing","description":""}],"image":null},"ApprovedVenue:61258b33fadce40240a403ae":{"__typename":"ApprovedVenue","_id":"61258b33fadce40240a403ae","disabled":false,"shorthandName":"Proper 21K","pdfUploads":[],"place_id":"ChIJ2frhR7e3t4kRAZMl1-4BIsk","location":{"__typename":"Coordinates","lat":38.9027535,"lng":-77.0464226},"neighborhood":"Downtown","city":"Washington","formatted_address":"2033 K St NW, Washington, DC 20006, USA","sportDetails":[{"__typename":"SportDescription","sportName":"Cornhole","description":"Join us at the brand new Proper 21 on K St. for after work corn hole"}],"image":{"__typename":"ImageType","url":"https://s3.amazonaws.com/rivall-user-uploads/prodUploads/approvedVenueFolder/Screenshot 2021-09-13 11.27.11 AM.png"}},"ApprovedVenue:61258b893cfed60224dac4c8":{"__typename":"ApprovedVenue","_id":"61258b893cfed60224dac4c8","disabled":false,"shorthandName":"National Mall - 12th St","pdfUploads":[],"place_id":"EjUxMnRoIFN0IE5XICYgTWFkaXNvbiBEciBOVywgV2FzaGluZ3RvbiwgREMgMjAwMDQsIFVTQSJmImQKFAoSCek3GFeZt7eJEfVaQtwz-hFFEhQKEgnpNxhXmbe3iRH1WkLcM_oRRRoUChIJETRLq5S3t4kRlqAOXDoFO_AaFAoSCW02w3Gbt7eJES6b2ifEdrU4IgoNEzcuFxXUeBbS","location":{"__typename":"Coordinates","lat":38.8904723,"lng":-77.0279212},"neighborhood":"National Mall","city":"Washington","formatted_address":"12th St NW & Madison Dr NW, Washington, DC 20004, USA","sportDetails":[{"__typename":"SportDescription","sportName":"Bocce","description":"At Volo, you can get social, get active and be happy without breaking the bank! Our adult social sports leagues are the perfect way to join a community of fun-loving people, and we've got something for everyone. Our National Mall sports leagues include volleyball, bocce, flag football, kickball, softball, and soccer. Located just in front of the Museum of Natural History, you can choose the sport and day of the week that works best for you."},{"__typename":"SportDescription","sportName":"Bootcamp","description":"At Volo, you can get social, get active and be happy without breaking the bank! Our adult social sports leagues are the perfect way to join a community of fun-loving people, and we've got something for everyone. Our National Mall sports leagues include volleyball, bocce, flag football, kickball, softball, and soccer. Located just in front of the Museum of Natural History, you can choose the sport and day of the week that works best for you."},{"__typename":"SportDescription","sportName":"Yoga","description":"At Volo, you can get social, get active and be happy without breaking the bank! Our adult social sports leagues are the perfect way to join a community of fun-loving people, and we've got something for everyone. Our National Mall sports leagues include volleyball, bocce, flag football, kickball, softball, and soccer. Located just in front of the Museum of Natural History, you can choose the sport and day of the week that works best for you."}],"image":{"__typename":"ImageType","url":"https://s3.amazonaws.com/rivall-user-uploads/prodUploads/approvedVenueFolder/Screenshot 2021-09-13 11.19.42 AM.png"}},"ApprovedVenue:612fdd9cefa0bb017e77d55d":{"__typename":"ApprovedVenue","_id":"612fdd9cefa0bb017e77d55d","disabled":false,"shorthandName":"Turkey Thicket Rec Center","pdfUploads":[],"place_id":"ChIJ371l4-vHt4kRdIOgu7_WaI8","location":{"__typename":"Coordinates","lat":38.9380761,"lng":-76.9928374},"neighborhood":"NOMA","city":"Washington","formatted_address":"1100 Michigan Ave NE, Washington, DC 20017, USA","sportDetails":[{"__typename":"SportDescription","sportName":"Softball","description":"Play under the lights at Turkey Thicket Rec Center in Brookland"}],"image":{"__typename":"ImageType","url":"https://s3.amazonaws.com/rivall-user-uploads/prodUploads/approvedVenueFolder/Screenshot 2021-09-01 4.07.43 PM.png"}},"ApprovedVenue:61379a4bc24307010f398616":{"__typename":"ApprovedVenue","_id":"61379a4bc24307010f398616","disabled":true,"shorthandName":"Turkey Thicket Recreation Center","pdfUploads":[],"place_id":"ChIJE0EMpsY_kIcRFTX_ZC1elsM","location":{"__typename":"Coordinates","lat":38.9379188,"lng":-76.99282989999999},"neighborhood":"NOMA","city":"Washington","formatted_address":"1100 Michigan Ave NE, Washington, DC 20017, USA","sportDetails":[],"image":null},"ApprovedVenue:6144deec252324002c820d59":{"__typename":"ApprovedVenue","_id":"6144deec252324002c820d59","disabled":false,"shorthandName":"National Mall - Wallenberg Field","pdfUploads":[],"place_id":"ChIJNxesGgK3t4kRB4t0pKL9VQ4","location":{"__typename":"Coordinates","lat":38.8761083,"lng":-77.0190228},"neighborhood":"National Mall","city":"Washington","formatted_address":"Fort Lesley J. McNair, DC 20024, USA","sportDetails":[{"__typename":"SportDescription","sportName":"Flag Football","description":"\u003cp>Play on the National Mall at Wallenberg Field! Located next to the Washington Monument, this beautiful grass field is perfect fora variety of sports including flag football and volleyball.\u003c/p>"},{"__typename":"SportDescription","sportName":"Soccer","description":"\u003cp>Play on the National Mall at Wallenberg Field! Located next to the Washington Monument, this beautiful grass field is perfect fora variety of sports including soccer and volleyball.\u003c/p>"},{"__typename":"SportDescription","sportName":"Volleyball","description":"\u003cp>Grass volleyball fields just steps from the Washington Monument\u003c/p>"}],"image":{"__typename":"ImageType","url":"https://s3.amazonaws.com/rivall-user-uploads/prodUploads/approvedVenueFolder/10051978_352869f7-08e4-455b-bf0a-c3284b6300e8_1440.jpg"}},"ApprovedVenue:6144e5bf252324002c82c81e":{"__typename":"ApprovedVenue","_id":"6144e5bf252324002c82c81e","disabled":false,"shorthandName":"National Mall - Lincoln Softball Fields","pdfUploads":[],"place_id":"ChIJybFoPKm3t4kRmjAxw93oD2M","location":{"__typename":"Coordinates","lat":38.8912934,"lng":-77.0488898},"neighborhood":"National Mall","city":"Washington","formatted_address":"237 Henry Bacon Dr NW, Washington, DC 20245, USA","sportDetails":[{"__typename":"SportDescription","sportName":"Flag Football","description":"\u003cp>Play flag football in the heart of DC just steps away from the Lincoln Memorial!\u003c/p>"},{"__typename":"SportDescription","sportName":"Soccer","description":"\u003cp>Play soccer in the heart of DC just steps away from the Lincoln Memorial!\u003c/p>"},{"__typename":"SportDescription","sportName":"Softball","description":"\u003cp>Play softball in the heart of DC just steps away from the Lincoln Memorial!\u003c/p>"},{"__typename":"SportDescription","sportName":"Volleyball","description":"\u003cp>Play volleyball in the heart of DC just steps away from the Lincoln Memorial!\u003c/p>"}],"image":{"__typename":"ImageType","url":"https://s3.amazonaws.com/rivall-user-uploads/prodUploads/approvedVenueFolder/Screenshot 2021-09-17 2.58.08 PM.png"}},"ApprovedVenue:614b5319c5cfd9002cd0401f":{"__typename":"ApprovedVenue","_id":"614b5319c5cfd9002cd0401f","disabled":false,"shorthandName":"Penn Social","pdfUploads":[],"place_id":"ChIJUZaqPpC3t4kREVMARLezFiI","location":{"__typename":"Coordinates","lat":38.896305,"lng":-77.02328899999999},"neighborhood":"Gallery Place","city":"Washington","formatted_address":"801 E St NW, Washington, DC 20004, USA","sportDetails":[{"__typename":"SportDescription","sportName":"Bar Games","description":"Play a variety of games in Penn Social's amazing Game Room and Bar! Located in the heart of Penn Quarter, close to the metro and the National Mall."},{"__typename":"SportDescription","sportName":"Bar Olympics","description":"Play multiple games each week in Penn Social's amazing Game Room and Bar! Located in the heart of Penn Quarter, close to the metro and the National Mall."},{"__typename":"SportDescription","sportName":"Cornhole","description":"Lively bar with Skeeball and Corn hole with TV's for all the games!"},{"__typename":"SportDescription","sportName":"Skeeball","description":"Lively bar with Skeeball and Corn hole with TV's for all the games!"},{"__typename":"SportDescription","sportName":"Event","description":""}],"image":{"__typename":"ImageType","url":"https://s3.amazonaws.com/rivall-user-uploads/prodUploads/approvedVenueFolder/2013-2-19-DSC_2674.jpg"}},"ApprovedVenue:61707217f6776e451a467ed5":{"__typename":"ApprovedVenue","_id":"61707217f6776e451a467ed5","disabled":true,"shorthandName":"Swingers","pdfUploads":[],"place_id":"ChIJDUyoKhy3t4kRVStQxnWLBZY","location":{"__typename":"Coordinates","lat":38.9084385,"lng":-77.0436284},"neighborhood":"Dupont","city":"Washington","formatted_address":"1330 19th St NW, Washington, DC 20036, USA","sportDetails":[{"__typename":"SportDescription","sportName":"Axe Throwing","description":"21 and up only Mini Golf at DC's newest indoor crazy golf venue!"}],"image":{"__typename":"ImageType","url":"https://s3.amazonaws.com/rivall-user-uploads/prodUploads/approvedVenueFolder/swingersgolf.jpg"}},"ApprovedVenue:617090ef1c5d724c48ee2201":{"__typename":"ApprovedVenue","_id":"617090ef1c5d724c48ee2201","disabled":false,"shorthandName":"Boardwalk DC","pdfUploads":[],"place_id":"ChIJR5XZnku3t4kRUbAtB4EnEzk","location":{"__typename":"Coordinates","lat":38.89640759999999,"lng":-77.0216418},"neighborhood":"Gallery Place","city":"Washington","formatted_address":"507 7th St NW, Washington, DC 20004, USA","sportDetails":[{"__typename":"SportDescription","sportName":"Skeeball","description":"THE spot downtown for games galore! Come play skeeball with us, just a block from the Gallery Place metro!"}],"image":{"__typename":"ImageType","url":"https://s3.amazonaws.com/rivall-user-uploads/prodUploads/approvedVenueFolder/boardwalk dc.jpg"}},"ApprovedVenue:6177067c4f01481b3a8b6ba5":{"__typename":"ApprovedVenue","_id":"6177067c4f01481b3a8b6ba5","disabled":false,"shorthandName":"Bell Field (Lincoln Middle School)","pdfUploads":[],"place_id":"ChIJlWlyyCHIt4kRn9lzJHjao6Q","location":{"__typename":"Coordinates","lat":38.92954659999999,"lng":-77.0347213},"neighborhood":"Columbia Heights","city":"Washington","formatted_address":"Hiatt Pl NW, Washington, DC 20010, USA","sportDetails":[{"__typename":"SportDescription","sportName":"Soccer","description":""}],"image":{"__typename":"ImageType","url":"https://s3.amazonaws.com/rivall-user-uploads/prodUploads/approvedVenueFolder/1598091_is12YiZ05t9bYPPJzehHYm_hSTVcxDGSaDcqkZtGX5I.jpeg"}},"ApprovedVenue:617ac3c9a5c5203b455f8398":{"__typename":"ApprovedVenue","_id":"617ac3c9a5c5203b455f8398","disabled":false,"shorthandName":"Bundy Field","pdfUploads":[],"place_id":"ChIJPQTK1_O3t4kRq0obkbNjZMY","location":{"__typename":"Coordinates","lat":38.9093582,"lng":-77.0184623},"neighborhood":"Shaw","city":"Washington","formatted_address":"470 P St NW, Washington, DC 20001, USA","sportDetails":[{"__typename":"SportDescription","sportName":"Soccer","description":"\u003cp>Located in the heart of Shaw, this is one of the most popular turf fields in DC! Join us for Volo Soccer under the lights!\u003c/p>"}],"image":{"__typename":"ImageType","url":"https://s3.amazonaws.com/rivall-user-uploads/prodUploads/approvedVenueFolder/Kipp_DC_Shaw_Bundy_Field-9-scaled.jpg"}},"ApprovedVenue:6189622d3b9c36cac86217be":{"__typename":"ApprovedVenue","_id":"6189622d3b9c36cac86217be","disabled":false,"shorthandName":"H.D. Cooke Elementary","pdfUploads":[],"place_id":"ChIJlema2t63t4kR3kHcDvKHi2c","location":{"__typename":"Coordinates","lat":38.9238348,"lng":-77.03872559999999},"neighborhood":"Adams Morgan","city":"Washington","formatted_address":"2525 17th St NW, Washington, DC 20009, USA","sportDetails":[{"__typename":"SportDescription","sportName":"Volleyball","description":"Play a variety of sports including dodgeball and volleyball in an indoor gym at H.D. Cooke Elementary"}],"image":{"__typename":"ImageType","url":"https://s3.amazonaws.com/rivall-user-uploads/prodUploads/approvedVenueFolder/hd.jpg"}},"ApprovedVenue:618988dea676f9fce84382bf":{"__typename":"ApprovedVenue","_id":"618988dea676f9fce84382bf","disabled":false,"shorthandName":"Our Lady Queen of the Americas","pdfUploads":[],"place_id":"ChIJz5c4Xs63t4kRi9dh98dT8U0","location":{"__typename":"Coordinates","lat":38.915645,"lng":-77.0490255},"neighborhood":"Dupont","city":"Washington","formatted_address":"2200 California St NW, Washington, DC 20008, USA","sportDetails":[{"__typename":"SportDescription","sportName":"Basketball","description":"Join us in Dupont at Our Lady Queen of the Americas for Soccer, Basketball, Dodgeball, and Volleyball!"},{"__typename":"SportDescription","sportName":"Soccer","description":"Join us in Dupont at Our Lady Queen of the Americas for Soccer, Basketball, Dodgeball, and Volleyball!"},{"__typename":"SportDescription","sportName":"Volleyball","description":"Join us in Dupont at Our Lady Queen of the Americas for Soccer, Basketball, Dodgeball, and Volleyball!"}],"image":{"__typename":"ImageType","url":"https://s3.amazonaws.com/rivall-user-uploads/prodUploads/approvedVenueFolder/Screen Shot 2022-01-20 at 5.34.09 PM.png"}},"ApprovedVenue:618d53ce55670fa54e710930":{"__typename":"ApprovedVenue","_id":"618d53ce55670fa54e710930","disabled":false,"shorthandName":"Brooklyn Boulders ","pdfUploads":[],"place_id":"ChIJrU-qgxG5t4kRhDy5srixqVw","location":{"__typename":"Coordinates","lat":38.9118225,"lng":-77.0044308},"neighborhood":"NOMA","city":"Washington","formatted_address":"1611 Eckington Pl NE #150, Washington, DC 20002, USA","sportDetails":[{"__typename":"SportDescription","sportName":"Climbing","description":""}],"image":{"__typename":"ImageType","url":"https://s3.amazonaws.com/rivall-user-uploads/prodUploads/approvedVenueFolder/3preazr64bk71.jpg"}},"ApprovedVenue:618d948f6ae3452dd8a3edae":{"__typename":"ApprovedVenue","_id":"618d948f6ae3452dd8a3edae","disabled":false,"shorthandName":"Shiloh Baptist Church","pdfUploads":[],"place_id":"ChIJa5f21u23t4kRUgSh7Hm89yQ","location":{"__typename":"Coordinates","lat":38.9098822,"lng":-77.024418},"neighborhood":"Shaw","city":"Washington","formatted_address":"1500 9th St NW, Washington, DC 20001, USA","sportDetails":[{"__typename":"SportDescription","sportName":"Basketball","description":"\u003cp>Brand new gym with in Shaw! Join us for a variety of sports including basketball and volleyball!\u003c/p>"},{"__typename":"SportDescription","sportName":"Dodgeball","description":"Brand new gym with off street parking just off Logan Circle"},{"__typename":"SportDescription","sportName":"Volleyball","description":"Brand new gym with off street parking just off Logan Circle"}],"image":{"__typename":"ImageType","url":"https://s3.amazonaws.com/rivall-user-uploads/prodUploads/approvedVenueFolder/IMG_20211207_145033.jpg"}},"ApprovedVenue:619681d553175a04913cc8b0":{"__typename":"ApprovedVenue","_id":"619681d553175a04913cc8b0","disabled":false,"shorthandName":"The Eleanor Silver Spring","pdfUploads":[],"place_id":"ChIJFbTQvxXJt4kR29D9Z3vULJs","location":{"__typename":"Coordinates","lat":38.9958965,"lng":-77.02690020000001},"neighborhood":"Silver Spring","city":"Silver Spring","formatted_address":"931 Ellsworth Dr, Silver Spring, MD 20910, USA","sportDetails":[{"__typename":"SportDescription","sportName":"Bowling","description":"Bowling and bar specials in Maryland at The Eleanor in Silver Spring!"}],"image":{"__typename":"ImageType","url":"https://s3.amazonaws.com/rivall-user-uploads/prodUploads/approvedVenueFolder/ELEANOR1silverspring.jpg"}},"ApprovedVenue:61ae30697df9aa71f3549bb6":{"__typename":"ApprovedVenue","_id":"61ae30697df9aa71f3549bb6","disabled":false,"shorthandName":"Astro Beer Hall","pdfUploads":[],"place_id":"ChIJQU3A_pa3t4kRL9M5WWEaMAU","location":{"__typename":"Coordinates","lat":38.8981165,"lng":-77.0302796},"neighborhood":"Downtown","city":"Washington","formatted_address":"1306 G St NW, Washington, DC 20005, USA","sportDetails":[{"__typename":"SportDescription","sportName":"Bar Games","description":"\u003cp>Come hang at one of the best hidden gems in the city! Located in the heart of DC on G Street, this venue is perfect for bar games and post-game drinks.\u003c/p>"},{"__typename":"SportDescription","sportName":"Bar Olympics","description":"\u003cp>Come hang at one of the best hidden gems in the city! Located in the heart of DC on G Street, this venue is perfect for bar games and post-game drinks.\u003c/p>"},{"__typename":"SportDescription","sportName":"Cornhole","description":"\u003cp>Toss some bags in Astro Beer Hall's awesome Gameroom. It's like Chuck E. Cheese in a bar! Located in the heart of DC on G Street, this venue is perfect for bar games and post-game drinks.\u003c/p>"},{"__typename":"SportDescription","sportName":"Skeeball","description":"\u003cp>Play skeeball in Astro Beer Hall's awesome gameroom. It's like Chuck E. Cheese in a bar! Located in the heart of DC on G Street, this venue is perfect for bar games and post-game drinks.\u003c/p>"},{"__typename":"SportDescription","sportName":"Event","description":""},{"__typename":"SportDescription","sportName":"Basketball","description":""}],"image":{"__typename":"ImageType","url":"https://s3.amazonaws.com/rivall-user-uploads/prodUploads/approvedVenueFolder/astro.jpg"}},"ApprovedVenue:62018df1d6822e13dea83242":{"__typename":"ApprovedVenue","_id":"62018df1d6822e13dea83242","disabled":true,"shorthandName":"Kraken Baltimore Axes & Rage","pdfUploads":[],"place_id":"ChIJd5IQljQFyIkRAXJW91LvPE0","location":{"__typename":"Coordinates","lat":39.28917079999999,"lng":-76.6072655},"neighborhood":"Downtown","city":"Baltimore","formatted_address":"26 Market Pl, Baltimore, MD 21202, USA","sportDetails":[],"image":null},"ApprovedVenue:621e9784ecd40b76b6a13724":{"__typename":"ApprovedVenue","_id":"621e9784ecd40b76b6a13724","disabled":false,"shorthandName":"National Landing - Gateway Green","pdfUploads":[],"place_id":"EicxMDEgMTJ0aCBTdCBTLCBBcmxpbmd0b24sIFZBIDIyMjAyLCBVU0EiMBIuChQKEgkzrQ_rI7e3iRESKzHYWaP1IxBlKhQKEgk5y_vouba3iRGqcYRK-zXq4Q","location":{"__typename":"Coordinates","lat":38.862289,"lng":-77.0493542},"neighborhood":"Arlington","city":"Arlington","formatted_address":"101 12th St S, Arlington, VA 22202, USA","sportDetails":[{"__typename":"SportDescription","sportName":"Bocce","description":"\u003cp>Join us at our new venue in Arlington for a variety of sports ranging from Volleyball to Bocce Ball!\u003c/p>"},{"__typename":"SportDescription","sportName":"Cornhole","description":""},{"__typename":"SportDescription","sportName":"Volleyball","description":""}],"image":{"__typename":"ImageType","url":"https://s3.amazonaws.com/rivall-user-uploads/prodUploads/approvedVenueFolder/Screenshot 2022-03-01 4.59.05 PM.png"}},"ApprovedVenue:623b8323e86d2710c38585b4":{"__typename":"ApprovedVenue","_id":"623b8323e86d2710c38585b4","disabled":false,"shorthandName":"Benjamin Banneker Academic High School","pdfUploads":[],"place_id":"ChIJF_NrUe63t4kR18TvRF45ypU","location":{"__typename":"Coordinates","lat":38.9122959,"lng":-77.02428259999999},"neighborhood":"Shaw","city":"Washington","formatted_address":"1600 9th St NW, Washington, DC 20001, USA","sportDetails":[{"__typename":"SportDescription","sportName":"Flag Football","description":"\u003cp>Located a block away from Logan Circle in Shaw, this newly renovated turf field is perfect for a variety of sports including Soccer and Flag Football!\u003c/p>"},{"__typename":"SportDescription","sportName":"Kickball","description":"\u003cp>Located a block away from Logan Circle in Shaw, this newly renovated turf field is perfect for a variety of sports including Kickball and Ultimate Frisbee!\u003c/p>"},{"__typename":"SportDescription","sportName":"Soccer","description":"\u003cp>Located a block away from Logan Circle in Shaw, this newly renovated turf field is perfect for a variety of sports including Soccer and Flag Football!\u003c/p>"},{"__typename":"SportDescription","sportName":"Ultimate Frisbee","description":"\u003cp>Located a block away from Logan Circle in Shaw, this newly renovated turf field is perfect for a variety of sports including Kickball and Ultimate Frisbee!\u003c/p>"}],"image":{"__typename":"ImageType","url":"https://s3.amazonaws.com/rivall-user-uploads/prodUploads/approvedVenueFolder/download.jpg"}},"ApprovedVenue:62695bba0f18c618a16b078d":{"__typename":"ApprovedVenue","_id":"62695bba0f18c618a16b078d","disabled":false,"shorthandName":"Pimlico Race Track","pdfUploads":[],"place_id":"ChIJS6bUou0ayIkRQTG5x4labIo","location":{"__typename":"Coordinates","lat":39.3522557,"lng":-76.6744784},"neighborhood":"Park Heights","city":"Baltimore","formatted_address":"5201 Park Heights Ave, Baltimore, MD 21215, USA","sportDetails":[{"__typename":"SportDescription","sportName":"Event","description":""}],"image":{"__typename":"ImageType","url":"https://s3.amazonaws.com/rivall-user-uploads/prodUploads/approvedVenueFolder/Screen Shot 2022-04-26 at 1.34.13 PM.png"}},"ApprovedVenue:627ea254c294627fbc393ae1":{"__typename":"ApprovedVenue","_id":"627ea254c294627fbc393ae1","disabled":false,"shorthandName":"Multiple Locations - D.C","pdfUploads":[],"place_id":"ChIJL0hxUNq3t4kRNHhhwRjnbV8","location":{"__typename":"Coordinates","lat":38.9212418,"lng":-77.0434934},"neighborhood":"Adams Morgan","city":"Washington","formatted_address":"Adams Morgan, Washington, DC 20009, USA","sportDetails":[{"__typename":"SportDescription","sportName":"Volunteer","description":""},{"__typename":"SportDescription","sportName":"Event","description":""}],"image":{"__typename":"ImageType","url":"https://s3.amazonaws.com/rivall-user-uploads/prodUploads/approvedVenueFolder/VoloKidsFoundation-logo-color (1).png"}},"ApprovedVenue:628f941634e67b9fe5d9b418":{"__typename":"ApprovedVenue","_id":"628f941634e67b9fe5d9b418","disabled":false,"shorthandName":"Upshur Rec ","pdfUploads":[],"place_id":"ChIJr9C-oBXIt4kRXABk9KuQHds","location":{"__typename":"Coordinates","lat":38.9442009,"lng":-77.031686},"neighborhood":"Petworth","city":"Washington","formatted_address":"4300 Arkansas Ave NW, Washington, DC 20011, USA","sportDetails":[{"__typename":"SportDescription","sportName":"Volleyball","description":""},{"__typename":"SportDescription","sportName":"Volunteer","description":""}],"image":{"__typename":"ImageType","url":"https://s3.amazonaws.com/rivall-user-uploads/prodUploads/approvedVenueFolder/VoloKidsFoundation-logo-color (1).png"}},"ApprovedVenue:629fb63aec5e1afb8b4aaff3":{"__typename":"ApprovedVenue","_id":"629fb63aec5e1afb8b4aaff3","disabled":false,"shorthandName":"Crystal City Park North","pdfUploads":[],"place_id":"ChIJQ-So9CO3t4kR9LvVNQ3U-pM","location":{"__typename":"Coordinates","lat":38.8616317,"lng":-77.0495203},"neighborhood":"National Landing","city":"Arlington","formatted_address":"1300 Crystal Dr, Arlington, VA 22202, USA","sportDetails":[],"image":{"__typename":"ImageType","url":"https://s3.amazonaws.com/rivall-user-uploads/prodUploads/approvedVenueFolder/Screen Shot 2022-06-07 at 4.32.26 PM.png"}},"ApprovedVenue:62ab6aa8914db6728c7a49f8":{"__typename":"ApprovedVenue","_id":"62ab6aa8914db6728c7a49f8","disabled":false,"shorthandName":"Guy Mason Recreation Center","pdfUploads":[],"place_id":"ChIJyxhz_SS2t4kR8kbCwv0vWYo","location":{"__typename":"Coordinates","lat":38.92215949999999,"lng":-77.0712295},"neighborhood":"Glover Park","city":"Washington","formatted_address":"3600 Calvert St NW, Washington, DC 20007, USA","sportDetails":[{"__typename":"SportDescription","sportName":"Softball","description":""}],"image":{"__typename":"ImageType","url":"https://s3.amazonaws.com/rivall-user-uploads/prodUploads/approvedVenueFolder/2022-06-16.png"}},"ApprovedVenue:62b206a80beaef41ca8efd53":{"__typename":"ApprovedVenue","_id":"62b206a80beaef41ca8efd53","disabled":false,"shorthandName":"Hampshire Greens Golf Course ","pdfUploads":[],"place_id":"ChIJ4R4N94fat4kRFpZOQtw-3qw","location":{"__typename":"Coordinates","lat":39.1275863,"lng":-76.9997218},"neighborhood":"Silver Spring","city":"Silver Spring","formatted_address":"616 Firestone Dr, Silver Spring, MD 20905, USA","sportDetails":[{"__typename":"SportDescription","sportName":"Golf","description":""}],"image":{"__typename":"ImageType","url":"https://s3.amazonaws.com/rivall-user-uploads/prodUploads/approvedVenueFolder/Hampshire Greens.jpeg"}},"ApprovedVenue:62c5fca3ca4ac6577db9a2b3":{"__typename":"ApprovedVenue","_id":"62c5fca3ca4ac6577db9a2b3","disabled":false,"shorthandName":"Zoom - Virtual Event ","pdfUploads":[],"place_id":"ChIJVcuhksG3t4kRgqYsmbb2baQ","location":{"__typename":"Coordinates","lat":38.9193422,"lng":-77.03472719999999},"neighborhood":"Adams Morgan","city":"Washington","formatted_address":"15th St NW, Washington, DC, USA","sportDetails":[{"__typename":"SportDescription","sportName":"Event","description":""}],"image":null},"ApprovedVenue:62d9a0e202fa548dc88ca7bb":{"__typename":"ApprovedVenue","_id":"62d9a0e202fa548dc88ca7bb","disabled":false,"shorthandName":"320 23rd St S","pdfUploads":[],"place_id":"ChIJraJTzS63t4kRY0oQ5SLZPL4","location":{"__typename":"Coordinates","lat":38.8531761,"lng":-77.051474},"neighborhood":"Arlington","city":"Arlington","formatted_address":"320 23rd St S, Arlington, VA 22202, USA","sportDetails":[],"image":{"__typename":"ImageType","url":"https://s3.amazonaws.com/rivall-user-uploads/prodUploads/approvedVenueFolder/bowling.webp"}},"ApprovedVenue:62d9a1df41f5d4e124daa6a8":{"__typename":"ApprovedVenue","_id":"62d9a1df41f5d4e124daa6a8","disabled":false,"shorthandName":"Boardwalk Bar & Arcade- Wharf","pdfUploads":[],"place_id":"ChIJy3wVA9e3t4kR5i0wJw3xc0E","location":{"__typename":"Coordinates","lat":38.8784346,"lng":-77.0240688},"neighborhood":"The Wharf","city":"Washington","formatted_address":"715 Wharf St SW, Washington, DC 20024, USA","sportDetails":[],"image":{"__typename":"ImageType","url":"https://s3.amazonaws.com/rivall-user-uploads/prodUploads/approvedVenueFolder/293194784_107466322035849_5779658567546297813_n.jpg"}},"ApprovedVenue:62d9a2439fcf9fc06e70e292":{"__typename":"ApprovedVenue","_id":"62d9a2439fcf9fc06e70e292","disabled":false,"shorthandName":"Franklin Hall","pdfUploads":[],"place_id":"ChIJ58DqIue3t4kR971lfwqTUXU","location":{"__typename":"Coordinates","lat":38.92002650000001,"lng":-77.0312801},"neighborhood":"U Street Corridor","city":"Washington","formatted_address":"1348 Florida Ave NW, Washington, DC 20009, USA","sportDetails":[{"__typename":"SportDescription","sportName":"Cornhole","description":""}],"image":{"__typename":"ImageType","url":"https://s3.amazonaws.com/rivall-user-uploads/prodUploads/approvedVenueFolder/franklin.jpeg"}},"ApprovedVenue:62da000c81d02b3de96336dd":{"__typename":"ApprovedVenue","_id":"62da000c81d02b3de96336dd","disabled":false,"shorthandName":"Bowlero","pdfUploads":[],"place_id":"ChIJ1fW3cN63t4kRQ2QwZ47_Ago","location":{"__typename":"Coordinates","lat":38.85315,"lng":-77.05166},"neighborhood":"Arlington","city":"Arlington","formatted_address":"320 23rd St S, Crystal City, VA 22202, USA","sportDetails":[],"image":{"__typename":"ImageType","url":"https://s3.amazonaws.com/rivall-user-uploads/prodUploads/approvedVenueFolder/Bowlero Arlington.jpeg.jpeg"}},"ApprovedVenue:62da05ba599f164f1bf12ace":{"__typename":"ApprovedVenue","_id":"62da05ba599f164f1bf12ace","disabled":false,"shorthandName":"Banneker Tennis Courts","pdfUploads":[],"place_id":"ChIJJ6geHeO3t4kRUxIA_jyjZGk","location":{"__typename":"Coordinates","lat":38.9227531,"lng":-77.0239488},"neighborhood":"U Street Corridor","city":"Washington","formatted_address":"2500 Georgia Ave NW, Washington, DC 20001, USA","sportDetails":[],"image":{"__typename":"ImageType","url":"https://s3.amazonaws.com/rivall-user-uploads/prodUploads/approvedVenueFolder/banneker tennis.jpeg"}},"ApprovedVenue:62dff98a7093a9bf022d1e4c":{"__typename":"ApprovedVenue","_id":"62dff98a7093a9bf022d1e4c","disabled":false,"shorthandName":"The Fields at RFK Campus","pdfUploads":[],"place_id":"ChIJW5EjYtG5t4kR6igiOKBOBv8","location":{"__typename":"Coordinates","lat":38.89291360000001,"lng":-76.9713975},"neighborhood":"Stadium-Armory","city":"Washington","formatted_address":"401 Oklahoma Ave NE, Washington, DC 20002, USA","sportDetails":[{"__typename":"SportDescription","sportName":"Soccer","description":""}],"image":{"__typename":"ImageType","url":"https://s3.amazonaws.com/rivall-user-uploads/prodUploads/approvedVenueFolder/Screen Shot 2022-07-26 at 10.25.30 AM.png"}},"ApprovedVenue:62f67f7149e123639041965f":{"__typename":"ApprovedVenue","_id":"62f67f7149e123639041965f","disabled":true,"shorthandName":"National Mall- Ellipse ","pdfUploads":[],"place_id":"ChIJFfZlI6O3t4kRT21JVHxrwx4","location":{"__typename":"Coordinates","lat":38.8967584,"lng":-77.03701629999999},"neighborhood":"National Mall","city":"Washington","formatted_address":"Washington, DC 20502, USA","sportDetails":[],"image":{"__typename":"ImageType","url":"https://s3.amazonaws.com/rivall-user-uploads/prodUploads/approvedVenueFolder/Screen Shot 2022-08-12 at 12.27.10 PM.png"}},"ApprovedVenue:6328ce86ebfb1bb9df5b7639":{"__typename":"ApprovedVenue","_id":"6328ce86ebfb1bb9df5b7639","disabled":false,"shorthandName":"Dwight Mosley Playground and Taft Field","pdfUploads":[],"place_id":"ChIJF9k03S7Ht4kRYRcLP2nGXsE","location":{"__typename":"Coordinates","lat":38.9353236,"lng":-76.97723049999999},"neighborhood":"12th Street","city":"Washington","formatted_address":"1800 Perry St NE, Washington, DC 20018, USA","sportDetails":[],"image":{"__typename":"ImageType","url":"https://s3.amazonaws.com/rivall-user-uploads/prodUploads/approvedVenueFolder/Screen Shot 2022-09-19 at 4.17.39 PM.png"}},"ApprovedVenue:632b507fe45b7008a675d2be":{"__typename":"ApprovedVenue","_id":"632b507fe45b7008a675d2be","disabled":false,"shorthandName":"DC Brau","pdfUploads":[],"place_id":"EjMzMTc4IEJsYWRlbnNidXJnIFJkIE5FIGIsIFdhc2hpbmd0b24sIERDIDIwMDE4LCBVU0EiHRobChYKFAoSCfvOqmt3x7eJEU1y-YH6ziCAEgFi","location":{"__typename":"Coordinates","lat":38.9296431,"lng":-76.9601673},"neighborhood":"Woodridge","city":"Washington","formatted_address":"3178 Bladensburg Rd NE b, Washington, DC 20018, USA","sportDetails":[{"__typename":"SportDescription","sportName":"Event","description":""}],"image":null},"ApprovedVenue:6331e91bb99c24cfb34af3f7":{"__typename":"ApprovedVenue","_id":"6331e91bb99c24cfb34af3f7","disabled":false,"shorthandName":"Sudhouse DC","pdfUploads":[],"place_id":"ChIJVZMHz-e3t4kR0m-WI3CJbcU","location":{"__typename":"Coordinates","lat":38.9167923,"lng":-77.03114289999999},"neighborhood":"U Street Corridor","city":"Washington","formatted_address":"1340 U St NW, Washington, DC 20009, USA","sportDetails":[],"image":{"__typename":"ImageType","url":"https://s3.amazonaws.com/rivall-user-uploads/prodUploads/approvedVenueFolder/Sudhouse.jpeg"}},"ApprovedVenue:6356ffb7bc3cf77c92630e74":{"__typename":"ApprovedVenue","_id":"6356ffb7bc3cf77c92630e74","disabled":false,"shorthandName":"The Admiral","pdfUploads":[],"place_id":"ChIJFyFx8pm3t4kRLO6BAPch0QY","location":{"__typename":"Coordinates","lat":38.9089629,"lng":-77.04437349999999},"neighborhood":"Dupont","city":"Washington","formatted_address":"1 Dupont Cir NW, Washington, DC 20036, USA","sportDetails":[],"image":{"__typename":"ImageType","url":"https://s3.amazonaws.com/rivall-user-uploads/prodUploads/approvedVenueFolder/the admiral.jpeg"}},"ApprovedVenue:636bf2fb0400029a3b8a4d93":{"__typename":"ApprovedVenue","_id":"636bf2fb0400029a3b8a4d93","disabled":false,"shorthandName":"Johnny Pistolas","pdfUploads":[],"place_id":"ChIJJduMsdu3t4kRJpemVnGiJ20","location":{"__typename":"Coordinates","lat":38.920469,"lng":-77.04170549999999},"neighborhood":"Adams Morgan","city":"Washington","formatted_address":"2333 18th St NW, Washington, DC 20009, USA","sportDetails":[{"__typename":"SportDescription","sportName":"Event","description":""}],"image":{"__typename":"ImageType","url":"https://s3.amazonaws.com/rivall-user-uploads/prodUploads/approvedVenueFolder/Screen Shot 2022-11-09 at 1.35.20 PM.png"}},"ApprovedVenue:636f23f2ee822ae6a7148582":{"__typename":"ApprovedVenue","_id":"636f23f2ee822ae6a7148582","disabled":true,"shorthandName":"Randolph Beer DUMBO","pdfUploads":[],"place_id":"ChIJix9FO6lbwokRkZyFzr3vOeg","location":{"__typename":"Coordinates","lat":40.70054459999999,"lng":-73.9874945},"neighborhood":"12th Street","city":"Brooklyn","formatted_address":"82 Prospect St, Brooklyn, NY 11201, USA","sportDetails":[],"image":null},"ApprovedVenue:63d05f9add8c1cbf4c3178ea":{"__typename":"ApprovedVenue","_id":"63d05f9add8c1cbf4c3178ea","disabled":false,"shorthandName":"Long Bridge Park","pdfUploads":[],"place_id":"ChIJGZ66Dhi3t4kRmHRXO9xm0SY","location":{"__typename":"Coordinates","lat":38.8671948,"lng":-77.0464764},"neighborhood":"Arlington","city":"Arlington","formatted_address":"475 Long Bridge Drive, Arlington, VA 22202, USA","sportDetails":[],"image":{"__typename":"ImageType","url":"https://s3.amazonaws.com/rivall-user-uploads/prodUploads/approvedVenueFolder/long bridge.jpeg"}},"ApprovedVenue:63d16dd3f61e2e2b0ee24c28":{"__typename":"ApprovedVenue","_id":"63d16dd3f61e2e2b0ee24c28","disabled":false,"shorthandName":"Virginia Highlands Park","pdfUploads":[],"place_id":"ChIJeUlbmtm2t4kRJdnowqD8E4E","location":{"__typename":"Coordinates","lat":38.8596527,"lng":-77.061313},"neighborhood":"Arlington","city":"Arlington","formatted_address":"1600 S Hayes St, Arlington, VA 22202, USA","sportDetails":[],"image":{"__typename":"ImageType","url":"https://s3.amazonaws.com/rivall-user-uploads/prodUploads/approvedVenueFolder/Screen Shot 2023-01-25 at 12.58.08 PM.png"}},"ApprovedVenue:63d41079fd52c56cb8c22a36":{"__typename":"ApprovedVenue","_id":"63d41079fd52c56cb8c22a36","disabled":false,"shorthandName":"Wet Dog Tavern","pdfUploads":[],"place_id":"ChIJGZ48VuS3t4kRRNCzmkPY8Vw","location":{"__typename":"Coordinates","lat":38.9182796,"lng":-77.024834},"neighborhood":"U Street Corridor","city":"Washington","formatted_address":"2100 Vermont Ave NW, Washington, DC 20001, USA","sportDetails":[],"image":{"__typename":"ImageType","url":"https://s3.amazonaws.com/rivall-user-uploads/prodUploads/approvedVenueFolder/wet dog tavern.jpeg"}},"ApprovedVenue:63d7e076c47497b1b820936b":{"__typename":"ApprovedVenue","_id":"63d7e076c47497b1b820936b","disabled":false,"shorthandName":"Washington Tennis & Education Foundation","pdfUploads":[],"place_id":"ChIJAQAAAGzIt4kRLBgvfAtVdsU","location":{"__typename":"Coordinates","lat":38.8884729,"lng":-76.9470481},"neighborhood":"Fort Dupont","city":"Washington","formatted_address":"200 Stoddert Pl SE, Washington, DC 20019, USA","sportDetails":[{"__typename":"SportDescription","sportName":"Pickleball","description":""}],"image":{"__typename":"ImageType","url":"https://s3.amazonaws.com/rivall-user-uploads/prodUploads/approvedVenueFolder/Tennis Courts.jpeg"}},"ApprovedVenue:63d7e4d1b34994be9618249f":{"__typename":"ApprovedVenue","_id":"63d7e4d1b34994be9618249f","disabled":false,"shorthandName":"Five Iron Golf - DC","pdfUploads":[],"place_id":"ChIJlalkBlq3t4kRmQ_vh5p3zxo","location":{"__typename":"Coordinates","lat":38.8966369,"lng":-77.0217487},"neighborhood":"Chinatown","city":"Washington","formatted_address":"575 7th St NW, Washington, DC 20004, USA","sportDetails":[{"__typename":"SportDescription","sportName":"Event","description":""}],"image":{"__typename":"ImageType","url":"https://s3.amazonaws.com/rivall-user-uploads/prodUploads/approvedVenueFolder/FiveIron.webp"}},"ApprovedVenue:63dbd9474faba8a82f3699ef":{"__typename":"ApprovedVenue","_id":"63dbd9474faba8a82f3699ef","disabled":false,"shorthandName":"East Potomac Golf Course ","pdfUploads":[],"place_id":"ChIJH8YwsHS3t4kRrXeQUoldZYw","location":{"__typename":"Coordinates","lat":38.8746139,"lng":-77.0268028},"neighborhood":"National Mall","city":"Washington","formatted_address":"972 Ohio Dr SW, Washington, DC 20024, USA","sportDetails":[{"__typename":"SportDescription","sportName":"Golf","description":""}],"image":{"__typename":"ImageType","url":"https://s3.amazonaws.com/rivall-user-uploads/prodUploads/approvedVenueFolder/East Patomac .jpeg"}},"ApprovedVenue:63e519f5d2aa964e7b6d27d9":{"__typename":"ApprovedVenue","_id":"63e519f5d2aa964e7b6d27d9","disabled":false,"shorthandName":"National Union Building","pdfUploads":[],"place_id":"ChIJOSyZ_5C3t4kRuulNmRYcAC0","location":{"__typename":"Coordinates","lat":38.8971664,"lng":-77.0248835},"neighborhood":"Gallery Place","city":"Washington","formatted_address":"918 F St NW, Washington, DC 20004, USA","sportDetails":[],"image":{"__typename":"ImageType","url":"https://s3.amazonaws.com/rivall-user-uploads/prodUploads/approvedVenueFolder/918_F_St_b-743x1024.jpeg"}},"ApprovedVenue:63ed3662e35e121ab3fde95e":{"__typename":"ApprovedVenue","_id":"63ed3662e35e121ab3fde95e","disabled":false,"shorthandName":"Saint Yves","pdfUploads":[],"place_id":"ChIJVQi1gLi3t4kRa4qArk6zby4","location":{"__typename":"Coordinates","lat":38.9066091,"lng":-77.0419642},"neighborhood":"Dupont","city":"Washington","formatted_address":"1220 Connecticut Ave NW, Washington, DC 20036, USA","sportDetails":[{"__typename":"SportDescription","sportName":"Event","description":""}],"image":null},"ApprovedVenue:63fcdaf8d87304afc31bd3b9":{"__typename":"ApprovedVenue","_id":"63fcdaf8d87304afc31bd3b9","disabled":false,"shorthandName":" Nationals Park","pdfUploads":[],"place_id":"ChIJq6b-CX-5t4kRxroCbB4ebTk","location":{"__typename":"Coordinates","lat":38.8745038,"lng":-77.0078778},"neighborhood":"Navy Yard","city":"Washington","formatted_address":"1500 S Capitol St SE, Washington, DC 20003, USA","sportDetails":[{"__typename":"SportDescription","sportName":"Event","description":""}],"image":{"__typename":"ImageType","url":"https://s3.amazonaws.com/rivall-user-uploads/prodUploads/approvedVenueFolder/nats park .jpeg"}},"ApprovedVenue:64060eeddc3a74b821a09733":{"__typename":"ApprovedVenue","_id":"64060eeddc3a74b821a09733","disabled":false,"shorthandName":"Kraken Bryant Street","pdfUploads":[],"place_id":"ChIJWdj75Ae4t4kRQelI-MIXj30","location":{"__typename":"Coordinates","lat":38.9219323,"lng":-76.9997668},"neighborhood":"NOMA","city":"Washington","formatted_address":"514 Rhode Island Ave NE, Washington, DC 20002, USA","sportDetails":[{"__typename":"SportDescription","sportName":"Pickleball","description":""}],"image":{"__typename":"ImageType","url":"https://s3.amazonaws.com/rivall-user-uploads/prodUploads/approvedVenueFolder/Screen Shot 2023-03-06 at 11.02.46 AM.png"}},"ApprovedVenue:64066159bc1f181f8a527215":{"__typename":"ApprovedVenue","_id":"64066159bc1f181f8a527215","disabled":false,"shorthandName":"WeWork - Midtown Center","pdfUploads":[],"place_id":"ChIJI6T3tb-3t4kRSfOXKkvTrWs","location":{"__typename":"Coordinates","lat":38.904028,"lng":-77.0348573},"neighborhood":"Downtown","city":"Washington","formatted_address":"1100 15th St NW, Washington, DC 20005, USA","sportDetails":[],"image":null},"ApprovedVenue:64076ced254f01479ad74a3d":{"__typename":"ApprovedVenue","_id":"64076ced254f01479ad74a3d","disabled":false,"shorthandName":"Misson- Navy Yard","pdfUploads":[],"place_id":"ChIJAxnEtNe5t4kR6ZClqgkTzb0","location":{"__typename":"Coordinates","lat":38.8748846,"lng":-77.0086978},"neighborhood":"12th Street","city":"Washington","formatted_address":"1221 Van St SE, Washington, DC 20003, USA","sportDetails":[{"__typename":"SportDescription","sportName":"Event","description":""}],"image":{"__typename":"ImageType","url":"https://s3.amazonaws.com/rivall-user-uploads/prodUploads/approvedVenueFolder/37696672_299267620814425_2741072296088174592_n.0.jpg"}},"ApprovedVenue:64122adf780967e771a4c9c8":{"__typename":"ApprovedVenue","_id":"64122adf780967e771a4c9c8","disabled":false,"shorthandName":"Project DC Event","pdfUploads":[],"place_id":"ChIJHZcat4G3t4kRKl6ZzOJ0KSk","location":{"__typename":"Coordinates","lat":38.9058436,"lng":-77.0398534},"neighborhood":"Dupont","city":"Washington","formatted_address":"1730 M St NW #100, Washington, DC 20036, USA","sportDetails":[],"image":{"__typename":"ImageType","url":"https://s3.amazonaws.com/rivall-user-uploads/prodUploads/approvedVenueFolder/download.png"}},"ApprovedVenue:641239c9d4709544817a630a":{"__typename":"ApprovedVenue","_id":"641239c9d4709544817a630a","disabled":false,"shorthandName":"Kraken Axes ","pdfUploads":[],"place_id":"ChIJcWDsERvIt4kRd48eThoJiqc","location":{"__typename":"Coordinates","lat":38.89593629999999,"lng":-77.0236177},"neighborhood":"Gallery Place","city":"Washington","formatted_address":"840 E St NW, Washington, DC 20004, USA","sportDetails":[{"__typename":"SportDescription","sportName":"Axe Throwing","description":""}],"image":{"__typename":"ImageType","url":"https://s3.amazonaws.com/rivall-user-uploads/prodUploads/approvedVenueFolder/kraken.jpeg"}},"ApprovedVenue:642465fe625c006496a5af18":{"__typename":"ApprovedVenue","_id":"642465fe625c006496a5af18","disabled":false,"shorthandName":"Bancroft Elementary School","pdfUploads":[],"place_id":"ChIJ1fgIiiTIt4kR71-YOw18NkY","location":{"__typename":"Coordinates","lat":38.9350432,"lng":-77.0402999},"neighborhood":"Mount Pleasant","city":"Washington","formatted_address":"1755 Newton St NW, Washington, DC 20010, USA","sportDetails":[],"image":null},"ApprovedVenue:642dc5a59a171f490ca58e13":{"__typename":"ApprovedVenue","_id":"642dc5a59a171f490ca58e13","disabled":false,"shorthandName":"Franklin Park","pdfUploads":[],"place_id":"ChIJGS3otZW3t4kROyZdWoCdwHw","location":{"__typename":"Coordinates","lat":38.9019262,"lng":-77.030925},"neighborhood":"Downtown","city":"Washington","formatted_address":"1332 I St NW, Washington, DC 20005, USA","sportDetails":[{"__typename":"SportDescription","sportName":"Yoga","description":""}],"image":{"__typename":"ImageType","url":"https://s3.amazonaws.com/rivall-user-uploads/prodUploads/approvedVenueFolder/Franklin Park.jpeg"}},"ApprovedVenue:6435933c2f6595cb6cf191dc":{"__typename":"ApprovedVenue","_id":"6435933c2f6595cb6cf191dc","disabled":false,"shorthandName":"Mitchell Park","pdfUploads":[],"place_id":"Ei8yM3JkIFN0IE5XICYgUyBTdCBOVywgV2FzaGluZ3RvbiwgREMgMjAwMDgsIFVTQSJmImQKFAoSCa0_l6DOt7eJEbm1FJIuEooHEhQKEgmtP5egzre3iRG5tRSSLhKKBxoUChIJcQegora3t4kRlYQ4DuPMbF8aFAoSCYUTUx1MtreJEepEWAdE6F3TIgoNudExFxXyARPS","location":{"__typename":"Coordinates","lat":38.9140921,"lng":-77.0506254},"neighborhood":"Dupont","city":"Washington","formatted_address":"23rd St NW & S St NW, Washington, DC 20008, USA","sportDetails":[],"image":{"__typename":"ImageType","url":"https://s3.amazonaws.com/rivall-user-uploads/prodUploads/approvedVenueFolder/Mitchell Park.jpeg"}},"ApprovedVenue:6436d88141c6b53b51906a18":{"__typename":"ApprovedVenue","_id":"6436d88141c6b53b51906a18","disabled":false,"shorthandName":"Jennie Dean Park","pdfUploads":[],"place_id":"ChIJt0Dm-E6xt4kRPWZ7hE9YFN4","location":{"__typename":"Coordinates","lat":38.8432304,"lng":-77.088168},"neighborhood":"Arlington","city":"Arlington","formatted_address":"3630 27th St S, Arlington, VA 22206, USA","sportDetails":[],"image":{"__typename":"ImageType","url":"https://s3.amazonaws.com/rivall-user-uploads/prodUploads/approvedVenueFolder/jennie dean.jpg"}},"ApprovedVenue:644bf7653e1217695bff1b2f":{"__typename":"ApprovedVenue","_id":"644bf7653e1217695bff1b2f","disabled":false,"shorthandName":"Virginia Ave Courts","pdfUploads":[],"place_id":"ChIJJYFiUNO5t4kRfWz2mF881oU","location":{"__typename":"Coordinates","lat":38.8816715,"lng":-77.00357410000001},"neighborhood":"Navy Yard","city":"Washington","formatted_address":"1-299 South Carolina Ave SE, Washington, DC 20003, USA","sportDetails":[],"image":{"__typename":"ImageType","url":"https://s3.amazonaws.com/rivall-user-uploads/prodUploads/approvedVenueFolder/Screen Shot 2023-04-28 at 12.40.20 PM.png"}},"ApprovedVenue:644bf98d3e1217695bffa5f3":{"__typename":"ApprovedVenue","_id":"644bf98d3e1217695bffa5f3","disabled":false,"shorthandName":"Dacha Beer Garden","pdfUploads":[],"place_id":"ChIJvy96ztm5t4kR-o0eJcW_-q0","location":{"__typename":"Coordinates","lat":38.8713823,"lng":-77.00692269999999},"neighborhood":"Navy Yard","city":"Washington","formatted_address":"79 Potomac Ave SE, Washington, DC 20003, USA","sportDetails":[],"image":{"__typename":"ImageType","url":"https://s3.amazonaws.com/rivall-user-uploads/prodUploads/approvedVenueFolder/Dacha.jpeg.jpeg"}},"ApprovedVenue:644bfe13786d642e7c2f3191":{"__typename":"ApprovedVenue","_id":"644bfe13786d642e7c2f3191","disabled":true,"shorthandName":"Kraken Axes","pdfUploads":[],"place_id":"ChIJOSj7QZC3t4kRfQdjII6OFbU","location":{"__typename":"Coordinates","lat":38.8959269,"lng":-77.0236587},"neighborhood":"Gallery Place","city":"Washington","formatted_address":"840 E St NW, Washington, DC 20004, USA","sportDetails":[],"image":{"__typename":"ImageType","url":"https://s3.amazonaws.com/rivall-user-uploads/prodUploads/approvedVenueFolder/Kraken Axes.jpeg"}},"ApprovedVenue:645a77fe6a413986a7c4969a":{"__typename":"ApprovedVenue","_id":"645a77fe6a413986a7c4969a","disabled":false,"shorthandName":"TallBoy - A Neighborhood Joint","pdfUploads":[],"place_id":"ChIJj1wj54C3t4kR_vhA8cZHb-k","location":{"__typename":"Coordinates","lat":38.90679959999999,"lng":-77.02378759999999},"neighborhood":"Shaw","city":"Washington","formatted_address":"1239 9th St NW, Washington, DC 20001, USA","sportDetails":[],"image":null},"ApprovedVenue:645aa2d73b41ca600f983764":{"__typename":"ApprovedVenue","_id":"645aa2d73b41ca600f983764","disabled":false,"shorthandName":"West Potomac Softball Fields","pdfUploads":[],"place_id":"ChIJIS5rIwa3t4kRbnNoq9dEgPo","location":{"__typename":"Coordinates","lat":38.8825736,"lng":-77.0441855},"neighborhood":"National Mall","city":"Washington","formatted_address":"690 Ohio Dr SW, Washington, DC 20418, USA","sportDetails":[],"image":null}};